8 must-have transportation management system (TMS) features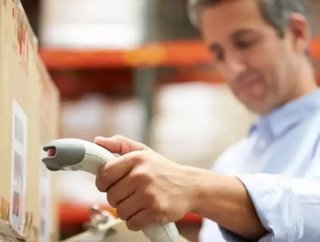 Implementing a Transportation Management System (TMS) can streamline your business decisions, improve efficiency and help satisfy your customers...
Implementing a Transportation Management System (TMS) can streamline your business decisions, improve efficiency and help satisfy your customers. Who doesn't want that?
The trick is finding just the right one. But how do you know you found the right one? The right TMS should help you make better business decisions and save you time and money.  But to get the most out of the software, you need to know the best features that will help your business grow.
Carrier Contract Management – Trying to track multiple carrier relationships with varying contracts? Most businesses are. The right TMS will simplify carrier contract management. When you digitize contracts, all your team members can easily compare contracts and costs. Look for a TMS that can:
Track all your individual terms and carrier agreements in real-time.  
Alert you when a contract is up for renewal, and include proper discounts in new contracts.
Display the total costs, including accessorial charges, so you can easily select the lowest cost carrier.
Help establish pricing. A TMS can calculate the exact cost of delivery, so you know what to charge your customer.
2. Risk Management – If you're in the business of shipping hazardous materials, a TMS has big advantages. As you know, the government won't hesitate to fine you for improperly prepared haz mat shipments. In one recent case, Burwood Aviation Supplies was fined by the UK Civil Aviation Authority for failing to include proper paperwork and warning labels when shipping an oxygen generator. The U.S. Federal Aviation Administration may fine Amazon for allegedly shipping paint that leaked through its box. If you face similar issues, pick a TMS that manages your specific haz mat paperwork, including packaging and proper labeling.
A good TMS can help you avoid international shipping risks by automating audited processes, generating reports and ensuring due diligence with in-country regulatory programs or cross-border customs requirements
3. International Logistics Functionality – If you currently work globally – or dream of international expansion – a TMS can make international shipping immeasurably easier. Look for these features:
Multi-language interface screens;
Help selecting air or ocean carriers;
Supports foreign currencies;
Manages commercial invoices, SEDs, NAFTA paperwork and other necessary shipping papers for international deliveries;
Calculates value-added taxes, cross-border fees, and freight forwarding charges.
A good TMS keeps up with ever-changing trade agreements and embargoes. It can perform system checks, assign export control classification numbers and complete other functions to assist with trade management. By performing an embargoed countries check and restricted party screening, a TMS can help protect you from inadvertently violating export control regulations.
4. Item Visibility – If shipping is a crucial part of your business, you've probably had a panicked moment when a shipment is MIA. A TMS should prevent such panic attacks. You'll have full visibility down to the item level, and be able to thoroughly track shipment status information from pick-up through delivery. Your TMS should offer:
Auto pick up;
Integration via EDI with a carrier;
Automatic notifications;
Exceptions alerts;
Visibility will make your customers happy, reduce cycle times and help manage your logistical costs.
5. Parcel Shipping Support – Industry trends against storing big inventories have prompted demand for smaller, more frequent shipments. If this is a concern for your business, choose a TMS that handles parcel rating and routing as well as the traditional truckload and less-than-truckload.
6. Freight Settlement – A TMS can simplify accounting by:
Auditing and paying freight invoices;
Creating payment vouchers; 
Allocating costs; 
Assigning billing codes for accountability and budgetary purposes.
A TMS can move you from a stack of paperwork toward one invoice, one bill, and one payment.
7. Business Intelligence – A TMS can analyze your shipping practices. Once you have some hard data, you'll make better decisions for your business' future moves. Your TMS should be able to capture transactions and data from multiple sources, and use analytics and big data to:
Minimize logistical costs;
Reduce shipment delivery times;
Develop performance metrics and key performance indicators (KPIs);
Create computer models to predict supply chain issues.
8. Benchmark Data Capability – Everybody wants to negotiate better rates. A TMS gives you the benchmark data you need for negotiating by collecting carrier rates and service information.
Don't rush into setting up a TMS. As you can see, there's a lot to consider. And each business and leader will have different priorities. So before you select a TMS, make sure it offers the features listed above. Then consider the specific demands of your business, because in the end you want to ensure your software has all the features it needs to get the job done.