Top 10 EMEA & UK supply chain companies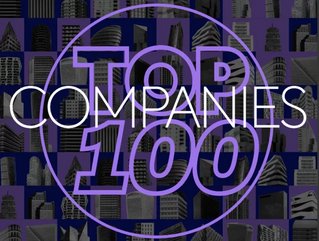 Supply chain Top 10 EMEA & UK organisations
Top EMEA & UK supply chain organisations include Deloitte, EY, Siemens, L'Oréal, Schneider Electric, bp, SAP, IKEA, BMW, AstraZeneca
Supply chain companies UK & EMEA: Deloitte
HQ: London
CEO: Joseph Ucuzoglu
Deloitte is an umbrella brand for several global independent firms, comprising tens of thousands of dedicated professionals specialising in audit, consulting, financial advisory, and tax.
A key area Deloitte advises around is supply chain strategy. Its team of regional experts help customers identify efficiencies and design a roadmap for enhancements.
Among services it offers in this area is supply chain planning, including demand forecasting, inventory management, production planning and distribution optimisation, with Deloitte using advanced analytics, modelling techniques and tech-based solutions to enhance decision-making.

Supply chain companies UK & EMEA: EY
HQ: London
CEO: Carmine Di Sibio
EY was founded in 1989 through the merger of Ernst & Whinney and Arthur Young & Co. Today, it is one of the largest professional services firms globally, with a presence in 150 countries. Its HQ is in London. EY provides a range of supply chain services. These include: supply chain strategy and transformation; supply chain planning and forecasting (to optimise inventory levels) using data analytics and data modelling; logistics and distribution Optimisation, covering warehouse strategies, distribution centre locations, route planning and last-mile delivery operations; and supplier relationship management, to help organisations develop effective supplier selection criteria.
Supply chain companies UK & EMEA: Siemens
HQ: Germany
CEO:Roland Busch
Global technology company Siemens was founded in Berlin, Germany, in 1847 by Werner von Siemens and Johann Georg Halske. Today, it is headquartered in Munich and has operations in 200 countries. It is known for its innovation, engineering expertise and its wide range of products, solutions, and services.
The company operates in sectors including industry, energy, healthcare and infrastructure. Divisions: Siemens operates through several divisions: Digital Industries (focused on automation, industrial software and digitalization solutions; Smart Infrastructure (building technologies and energy management); Gas and Power (solutions for power generation, transmission and distribution); Health (medical technology and services, including imaging and diagnostics systems, laboratory diagnostics and healthcare IT solutions).

Supply chain companies UK & EMEA: L'Oréal
HQ: France
CEO: Nicolas Hieronimus
Leading the world in beauty and pioneering the world of beauty tech, L'Oréal has 86,000 employees across 150 countries on five continents. It has 36 international brands including Lancôme, Giorgio Armani Beauty, Yves Saint Laurent Beauté, Ralph Lauren, Maybelline New York, Prada Beauty, Vichy, La Roche-Posay, Diesel, Garnier and L'Oréal Paris.
Every year, the group distributes more than six billion products: dispatching two orders every second around the world.
Through its L'Oréal for the Future programme, the group plans to reduce the greenhouse gas emissions linked to the transport of its products by 50% by 2030, compared to 2016.

HQ: France
CEO: Peter Herweck
Founded in 1836 – and headquartered in France – Schneider Electric is a multinational corporation offering energy management and automation solutions. It operates in 100 countries and serves industries including energy, buildings, data centres, and infrastructure.
Schneider is committed to sustainability and to addressing the challenges of energy transition and climate change. It offers a wide range of energy management solutions for buildings, homes and infrastructure projects.
These include advanced metering, energy monitoring & control systems, renewable energy integration, electric vehicle charging infrastructure, and energy storage solutions.
Supply chain companies UK & EMEA: bp
HQ: London
Interim CEO: Murray Auchincloss
British Petroleum is a global energy company with interests across the oil and gas industry. It was founded in 1909 and its HQ is in London. Areas it works in include exploration, production, refining, distribution, and the marketing of petroleum and petrochemical products.
BP invests in R&D to drive tech advancement and innovation in new exploration and production techniques, energy efficiency, and cleaner and more sustainable energy solutions. Renewable energy sources are an increasing focus, as part of its strategy to transition to a low-carbon future.
The company is involved in renewable energy projects such as wind, solar, and biofuels.
Supply chain companies UK & EMEA: SAP
HQ: Germany
CEO: Christian Klein
Germany-based multinational software business SAP provides enterprise software solutions to businesses of all sizes and industries.
Founded in 1972 it has grown to become one of the largest software companies globally, with a presence in 180 countries. Its software is used by organisations to manage operations and drive digital transformation. SAP offers a range of supply chain management products to improve efficiency, and to enhance visibility and collaboration across the supply chain.
These include Ariba Supply Chain Collaboration, Integrated Business Planning, Extended Warehouse Management, and Transportation Management.
Supply chain companies UK & EMEA: IKEA
HQ: Sweden
CEO: Jesper Brodin
Sweden-based IKEA – founded in 1943 by Ingvar Kamprad – is a multinational known for its ready-to-assemble furniture and home accessories. This concept allows for cost savings in production and transportation, making IKEA products accessible to a wide range of customers.
It has expanded its product range to include home furnishings, kitchen appliances, lighting, textiles and decor items. Its supply chain is built on long-term relationships with suppliers, which "ensures stability and promotes collaboration", it says.
Supply chain companies UK & EMEA: BMW
HQ: Germany
CEO: Oliver Zipse
With its HQ in Munich, Germany, BMW – founded in 1916 – is a global motor manufacturer that offers a diverse range of luxury cars, motorcycles and electric vehicles.
The company operates a supplier network in which it "is constantly expanding our close cooperation with our partners," it says. It sources components, materials and other services from a variety of production and delivery locations worldwide.
"The social and environmental due diligence associated with this are set out for our suppliers in contractually binding sustainability standards," it adds.
Supply chain companies UK & EMEA: AstraZeneca
HQ: Cambridge, England
CEO: Pascal Soriot
Global pharmaceutical company AstraZeneca researches, develops and markets innovative medicines and healthcare solutions. It specialises in therapeutic areas including cardiovascular, respiratory, oncology and neuroscience.
AstraZeneca collaborates with healthcare professionals, academic institutions, and other industry partners to advance scientific research and develop new treatments.
"Our mission is to improve the health and wellbeing of people worldwide by providing effective and accessible treatments," it says. The company's customers are healthcare providers, hospitals, pharmacies and patients.