Top 10 supply_chain_digital
Top Ten Supply Chain Topics of 2012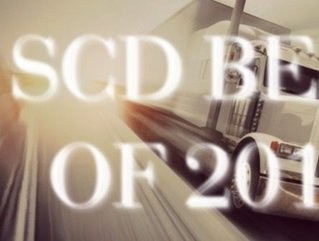 2012 has been quite the year for the Supply Chain industry. Having endured a number of challenges over the past 12 months, we have lost some industry giants, gained some new players, and made some unusual collaborations.
 It is now time for the industry to look forward to the range of fresh approaches, emerging markets and revolutionary technologies that 2013 has in store, with the help of some of our best articles on the biggest topics from over the last few months.
1.       New Technologies:Whether it concerns user interfaces, new devices or the potential effects of 3D Printing, 2012 has seen a range of new technology, which combined is likely to promote major changes in the operation of the global supply chain.
2.       A new approach to procurement: Sustainable & Ethical Procurement are at the forefront of any good Supply Chain Manager's mind following the consumer-led call for reform which has occurred over the last few months. With scorecard systems and industry accreditation for sustainable and ethical practice on the rise, it is important to check your procurement methods are squeaky clean.
3.       Pay attention to life cycles:The product life cycle is in decline, according to Karsten Horn, of supply chain optimisation specialist INFORM, which has added a whole new slant to demand planning.
4.       The rise of rail freight: The future looks bright for those in the rail freight industry, as rail enjoys a new found popularity, becoming the eco-friendly freight method of choice for a number of retailers and experiencing an oil boom in Canada.
5.       Couriers enjoy a rise in online ordering: Couriers across the world are enjoying a rise in online shopping, leading to increased demand for next day delivery. With companies looking into more and more innovative ways to sate the next day demand, it is important to evolve your operations to respond to orders ASAP.
6.       The new dawn of outsourcing: With the need for increased cost cutting and a focus on the most efficient processes, outsourcing is the future for supply chain companies, according to Ahmed Mazhari from Genpact. Make sure you look into the best ways to embrace your outsourcing opportunities.
7.       Green Transportation:The focus is on green energy for 2013, with the shipping, trucking and aviation industries all racing to get ahead in the conversion to low CO² operations. Make sure you're up-to-speed with all the options available!
8.       Port Investment: With a number of investments occurring in ports and distribution centres across the world, freight channels are increasingly connected across a range of vehicle options, it seems huge 'logistics districts' will be a development in the future, encouraging multi-location distribution.
9.       Arctic Shipping:Whether you are pro or against Arctic Shipping it is clear that new routes through the Northern Sea it will stay in our headlines for a while to come. Following the first Chinese ship to cross the Arctic just a few months ago, it is important to weigh up the environmental responsibility of crossing these challenging routes.
10.   Industry leaders: Finally, Supply Chain Digital has ventured behind the scenes of some very influential supply chain companies and associations over the past few months, offering you the chance to learn some more from the experts! Look forward to more revealing reports in 2013!