Top 10: Ways supply chains can meet customer needs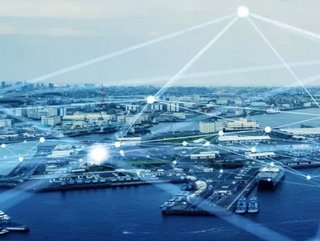 The goal of any supply chain is to balance costs, reliability and flexibility. Constraints still linger from the pandemic, large-scale global disruptions, heightened consumer expectations and more. So how can companies create a more resilient, agile supply chain that meets customers' needs?
Sean Riley, Global Industry Solutions VP for Software AG on 10 ways firms can create more resilient, agile supply chains to meet customer needs
Agility
Developing an agile supply chain begins with digital transformation and becoming a truly connected enterprise, in which technology connects more effectively, systems integrate more seamlessly and processes run effortlessly enabling data to flow more freely.

Supply chains, which face constant disruptions, can become more resilient to adapt to these changes in real-time through a better-connected technology infrastructure. Investments in technologies like integration and API management, for example, can ensure closer integration with partners, while the Internet of Things can provide deeper data for better insights to inform decisions and better serve customers.
Digital backbone
A digital backbone is the underlying technology stack of an organisation; the fundamental infrastructure that simplifies the integration of applications, devices and data to enable digital transformation.

Supply chain professionals must strengthen the digital backbone of their organisation to not only support digital transformation efforts but ensure the organisation is leveraging existing technology to operate better, faster, sustainably and more efficiently.
Visibility
To gain agility, you also need visibility. The growing complexity of global supply chains requires visibility into each step, from manufacturing, shipping to distribution, to provide organisations with necessary insights to act in the moment to solve disruptions or determine what actions must be taken. From a customer experience perspective, it's critical to identify possible delays through data and real-time analytics to quickly communicate those
Flexibility
To stay competitive in the digital age, your company must react quickly to change, whether that change is driven by customers, competition or regulators. Being able to adapt to changes and unexpected curveballs will help build customer trust and better meet their needs.

The key is to understand and implement exception and change responses before events occur. Data, analytics and automation implement changes faster than a human can while enabling supply chain professionals to refine what they want to occur in the future.

The effectiveness and connectivity of each segment within the supply chain, along with partners' willingness to collaborate and cooperate, creates an environment that supports the evolving business needs of the supply chain and are at the heart of adaptability.
Understand supply chain strengths and weaknesses
A low-cost supply chain can be an un-flexible supply chain and understanding exactly where along the supply chain your strengths and weaknesses reside is critical to effectively leveraging your strengths and mitigating weaknesses.

To ensure the supply chain is as efficient as possible, look to process mining to identify and solve inefficiencies. Process mining leverages digital fingerprints and enables all procurement processes to be fully analysed – both in terms of the structure of the flow and the resulting KPIs.

Based on the process data, intelligent algorithms for root-cause mining make it possible to reveal the causes and correlations of delivery problems and process deficiencies and to initiate optimisations. Utilising process mining to highlight inefficiencies is the first step to make processes better and improve the customer experience.
Integrate IoT
There are many significant applications of IoT throughout the supply chain, but how can organisations capitalise on all the data from these sensors to support customers? Ensuring integration of IoT solutions and sensors within the greater enterprise and supply chain is key to derive insights and take advantage of IoT data. Without it, organisations are looking at incomplete, siloed data.

Integrating connected devices can increase strategic value to customers by providing complete, accurate insights, for example, identifying real-time location of goods out for delivery or receiving push alerts at the sign of supply chain disruption.
Strategic automation
There are multiple opportunities for automation throughout the supply chain, starting with hyperautomation, like business process management (BPM), process mining or robotic process automation (RPA), going all the way up to automated smart warehouses.

While automation can identify inefficiencies, automate repetitive tasks to free up humans to tackle strategic projects and create back-end efficiency, any automation, particularly in the complex supply chain, must be done in a strategic way.

Automation requires a strategic approach, including an understanding of existing business processes and requiring an analysis of weak points in an organisation. Developing an initial plan can prevent a patchwork of inconsistent, uncoordinated technologies down the line.
Be ready for blockchain
While the applications of blockchain are still in their early days, there's a strong use case for distributed ledger technologies (DLT) in the supply chain. Not only can it enable faster and more cost-efficient product delivery, but it can also improve coordination between partners and enhance traceability, all in a secure, trusted environment. There's also been heightened interest in early uses cases around impact and export compliance as well as shipper-ensured Verified Gross Weight.
Embrace sustainability
Smarter supply chain logistics pave the way for sustainability, which not only benefits consumers but the planet. Embracing predictive analytics and machine learning, for example, support supply chain professionals in recognising patterns to anticipate changes.

What if logistics partners, suppliers and customers all had real-time views of inbound supplies and outbound product deliveries? If they can get a complete picture across supply chain processes, their managers can begin to develop operational initiatives that deliver fuel efficiencies and cost savings while protecting and accelerating revenues, which is what digital transformation is all about.

Long-term and painless changes can ensure a much happier Earth, more resilient supply chains, better businesses and more joyful customers.
Prioritise Customer experience
An organisation's customer experience strategy ultimately guides the supply chain strategy. Whether it is low-cost leadership, differentiated products and services or direct or indirect sales, any changes or transformations should put the customer at the centre of the decision. Will solving inefficiencies save the customer costs? Will integrating data and adopting new technologies make for a better customer experience? Prioritising customers will improve the CX.
Providing a strong customer experience requires all of the above weaved throughout the supply chain and making the customer a top priority. By prioritising transparency, integrating API & IoT analytics, incorporating blockchain technology, creating a sustainable future and more, organisations are creating a customer-centric supply chain.

Creating a truly connected enterprise where data, processes and people are all connected will support organisations in meeting customer expectations.
Sean Riley is Vice President, Global Industry Solutions for Software AG, the second largest software vendor in Germany, and the seventh largest in Europe.