Top 10 sustainable supply chain consultancies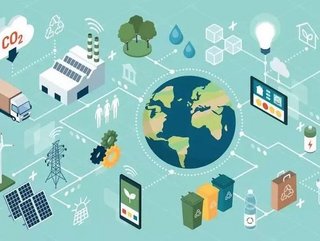 Top 10 sustainable supply chain consultancies
Top 10 sustainable supply chain consultancies include McKinsey, BCG, Deloitte, EY, Accenture, KPMG, WSP & Golder, Bain & Co and ERM
With 80% of any organisation's carbon emissions in its supply chain, sustainability consultants have never been more important. Sustainability consultants help businesses incorporate more-responsible approaches in their operations, so they can achieve sustainability goals more efficiently. Here are 10 leading firms offering professional services around sustainable supply chains.
CEO: Aron Cramer
Business for Social Responsibility (BSR) is a global non-profit organisation that provides advisory services to help businesses achieve sustainability and social responsibility. Founded in 1992, BSR collaborates with companies, governments, and NGOs to help businesses integrate sustainable practices into their strategies and operations.
CEO: Anna-Lena Öberg-Högsta
Utilising strong in-house expertise and digital tools, WSP stands out as the market-leading provider of sustainability consulting services. The global firm started 130 years ago as a local firm. Throughout 2019-2021, the firm acquired 14 firms – including earth sciences and environmental consulting firm – Golder, to widen its expertise, market reach and offerings around sustainability, in supply chain and elsewhere. With its acquisitions, around 14,000 of WSP's 55,000 professionals are dedicated to meeting clients' sustainability needs.
Sustainability lead: Jenny Davis-Peccoud
One of the world's leading management consulting firms, Bain has been in the industry for more than 40 years. It offers "tailored, pragmatic, holistic, and enduring solutions" for clients, including strategy, operations and technology in the sustainability space.
Bain has provided sustainability solutions for more than 600 client projects in the past two years. It also provides pro-bono consulting to leading nonprofits around meeting critical environmental challenges, an undertaking that includes a partnership with The Nature Conservancy.
CEO: Peter Flynn
Environmental Resources Management (ERM) is one of the largest global pure-play sustainability consultancies. Founded in 1971, ERM helps clients achieve sustainability ambitions, including achieving low-carbon transition while building business resilience.
Its technical expertise spans environmental and social issues, and it helps clients develop strategic and technical solutions. Its clients come from industries, including energy, technology and healthcare.
Sustainability lead: Peter Lacy
Employing around 624,000 people in 200 cities through 50 countries, Accenture provides solutions in strategy, consulting and operations in the space between business and technology. Its expertise spans more than 40 industries and all business functions, with more than 3 decades of experience. It helps clients implement ESG strategies, operating models, processes, and technologies so that organisations behave more sustainably. To expand the scope of its knowledge in this area, Accenture has acquired other sustainability consultancies, such as Avieco and Greenfish.
Sustainability lead: Jennifer Steinmann
Deloitte is an umbrella brand for several global independent firms, comprising tens of thousands of dedicated professionals specialising in audit, consulting, financial advisory, and tax.
One of the Big Four accounting organisations, it has extensive experience in financial accounting and regulatory services, including that around sustainability requirements. The firm also provides consultancy around sustainability assurance, social impact, and sustainable finance.
Sustainability lead: John McCalla-Leacy
KPMG is a network of multinational professional firms best known for its audit, tax and advisory services. Its integrated and multi-disciplinary team offers deep insights and practical business responses to help clients achieve their sustainability goals. KMPG's expertise spans strategy and operations, analytics, integrated business planning, and digital transformation.
Its global network gives it an in-depth understanding of clients' economic, political, environmental and social landscapes, based on their location.
Sustainability lead: Hubertus Meinecke
Global management consulting firm Boston Consulting Group is a global leader in business strategy consultancy. Founded in 1963, BCG now operates from 80 offices in 45 countries.
It offers a customised approach based on insights into company and market dynamics, and seeks to bring to clients "long-term results, sustainable advantages and organisational growth". To further support its clients on sustainability it established the BCG Center for Climate & Sustainability, which brings together 550 experts across challenges including circular economy and transition financing.

Sustainability lead: Stephen Prendiville
EY is best known for its audit, tax, business risk, and human capital services. It has 700 offices in 150 countries, and employs 312,250 people.
For its Climate Change and Sustainability Services (CCaSS), EY deploys multidisciplinary teams to help companies understand the sustainability, environmental, health and safety risks, while recognising the opportunities behind such issues. CCaSS offers environment, health and safety services, as well as enhanced corporate reporting and accounting.
CEO: Julie Sweet
​​​​​​​Global consultancy McKinsey has handled more than 1,700 sustainability related projects in the past three years alone. It was founded in 1976 and has been a trusted advisor to global businesses, governments and institutions ever since. McKinsey offers integrated end-to-end solutions on sustainability, climate, energy transition and ESG, allowing clients to achieve growth while safeguarding the planet.
It offers net-zero and ESG strategy, net-zero financial institutions, and sustainable investing services, to name a few. It recently established the McKinsey Platform for Climate Technologies, to further help clients with their climate ambitions.