Supply Chain Risk Management
Top 10: Supply chain risk management strategies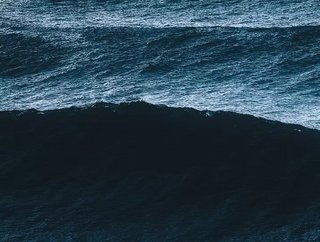 The pandemic, Suez blockage and extreme weather events have reminded us how the world is riven with risk. Here are ways to safeguard supply chains.
Supply chain managers have always had to live with risk but in today's world, the only certainty seems to be uncertainty. Managing, and predicting, risks to supply chain has never been more important. So here are 10 risk-management strategies to consider - with one proviso. You can have the greatest strategy and the greatest technology but without the right investment in people development none of it will yield the benefits you seek. Invest as heavily in talent as you do in the tools to support them in their roles.
10. Harmonise systems 
The use of identical technology throughout your network allows for better communication between systems, and this mitigates against risk. Cloud-based solutions make this far easier than it once was, and this also reduces the inefficiency of siloed data.
9. Improve supplier visibility
What if a supplier goes bust? This can cause huge disruption. Greater visibility into your suppliers' financial stability helps with selecting reliable, stable supply partners. Certain credit-rating agencies offer predictive financial reporting on thousands of potential suppliers. This can help you develop more-secure business relationships.
8. Track freight metrics
Regardless of where you are in the supply chain, it's important you partner with a freight carrier that can deliver consistent results. Not every carrier is up to the challenge. When evaluating new freight carriers - or re-evaluating current ones - analyse their freight metrics first. 
7. Use supply chain software
There's no way to remove environmental risk in your supply chain - such as extreme weather and geo-physical events - but you can plan for them. Supply chain software helps with this by providing greater visibility, allowing you to identify vulnerable supply points, and to use data-driven insights to strengthen these areas.
6. Reshore and nearshore 
Reduce the scope of supply and you reduce the risk. In the face on ongoing chip shortages, Samsung is reshoring the production of microchips, and will make them in the US for this very reason. Nearshoring supply, by moving it to nearby regional suppliers, can be more expensive but this too reduces the potential risks of disruption.
5. Use inventory buffers
It's an added expense, but at times of new product launches, and moves into new vertical markets, there's an opportunity to create an inventory buffer, as insurance against further manufacturing disruption from labour shortages or seasonal disruption, from weather, typically.
4. Tighten Cybersecurity
Supply chains are a back door into a company systems because organisations can't control the security measures taken by supply chain partners. Cybercriminals are increasingly attacking companies by first infiltrating third-party vendors. Counter this through compliance standards for all third-party vendors, including manufacturers, suppliers, and distributors. And provide comprehensive training for employees about cybersecurity protocols.
3. Logistics planning
Implement a logistics contingency plan, which is similar to an emergency response plan. The pandemic has shown the importance of this. Identify areas most vulnerable to political, geographic and economic risk. Diversify your supplier network so you aren't reliant on a single supplier, and establish a crisis response team to take critical decisions in the event of an emergency.
2. Use big data 
Big Data has opened up a world of opportunities for self-protection, including using predictive analytics to model risk-event scenarios. By using data to forecast what might potentially happen during a worst-case situation, you can develop contingency plans that will prepare you for when disaster strikes. It's important to consolidate data for easy access. invest in a solution that keeps data in a single well-organised repository. Using siloed is like trying to view the horizon through a letter box. 
1. Use the risk-management model
The PPRR risk management model is a standard supply chain risk management strategy. The Ps stand for Prevention (precautionary action), Preparedness (contingency plans) Response (execute plans) and Recovery (resume operations).