Top 10 supply chain companies in Q4 2022 by VC funding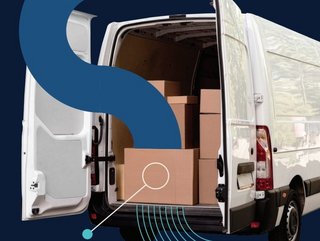 Top ten supply chain companies in Q4 2022 ranked by venture capital funding include Ele.me, Waymo, Xingsheng Youxuan, Gopuff, Swiggy and Instacart
Company: Ele.me
Field: Delivery services
Venture capital raised: $7.3bn
Location: China
CEO: Daniel Zhang
Owned by the Alibaba Group, Ele.me is an online-to-offline platform for mobile users created in 2008. Its platform allows users to interact with restaurants for food delivery in a way that was previously not available.
By the end of Q2 2017, 130 million users had ordered food from 1.3 million restaurants in 1,400 cities, and its system processed 9 million orders daily.
Company: Waymo
Field: Autonomous trucks & middle-mile
Venture capital raised: $5.5bn
Location: US
Co-CEO: Tekedra N. Mawakana
Waymo – formerly known as the Google Self-Driving Car Project – is an American autonomous driving technology company headquartered in California. It operates commercial self-driving taxi services in Phoenix, Arizona and San Francisco.
In October 2020, the company expanded the service to the public, and at that time was the only self-driving commercial service to operate without safety backup drivers in the vehicle.
Company: Xingsheng Youxuan
Field: Selected delivery services
Venture capital raised: $5,4bn
Location: China
Founder & CEO: Lihua Yue
Xingsheng Youxuan is a community shopping platform that provides fresh products for consumers. Its platform provides fresh vegetables, fruits, meat and poultry, seafood, common staples,seasoning, and other general merchandise.
Xingsheng relies on community-based offline convenience stores to meet the daily needs of household consumers through an online order and offline pick-up retail model.
It was founded in 2018 by Lihua Yue, and is headquartered in Hunan, China. It runs a service in 13 provinces and municipalities, covering more than 30,000 towns, according to its website.
Company: Gopuff
Field: Ultrafast delivery
Venture capital raised: $3.5bn
Based: US & Europe
Founder & CEO: Rafael Ilishayev
Gopuff is an on-demand delivery service that offers a range of consumer goods. It mainly sells essentials commonly found in convenience stores, including cleaning supplies, baby items, school supplies, toilet paper, over-the-counter medications, pet food, and snacks and beer.
Gopuff operates in 1,000 US and EU cities, with plans for further expansion, both nationally and globally.
When a customer places an order, a Gopuff driver collects the order from the nearest fulfilment centre and delivers it. In many areas, Gopuff is available 24/7. In other areas, the service remains open for late-night delivery.
The company's thousands of locations are supported by hundreds of micro fulfilment centres. The app and delivery service is changing the way the convenience store industry operates.
Company: Swiggy
Field: Delivery services
Venture capital raised: $3.5bn
Based: India
Founder & CEO: Sri Harsha Majety
Swiggy has tie-ups with 28,000 restaurants in 13 cities in India, including Bengaluru, Delhi, Mumbai, Chennai and Hyderabad. The company has become the go-to service for anyone ordering food online in India.
Swiggy is founded on Bundle, a logistics aggregator that joins SMEs to courier service providers.
The founders of Bundle founded Swiggy when they realised there was unexplored potential in the food industry of India
Company: Instacart
Field: Delivery services
Venture capital raised: $2.7bn
Based: US
CEO: Fidji Simo
A decade ago, Instacart introduced a new model for online grocery shopping and convenient home delivery. It was founded in the San Francisco Bay Area to help deliver food from local grocers.
Today, it offers 'retail enablement solutions' for 1,000 retail banners across 75,000 locations globally. Its intuitive solutions for retailers, customers, brands and shoppers are transforming how the world shops, eats and lives.
Company: Lalamove
Field: Delivery services
Venture capital raised: $2.5bn
Based: Hong Kong
CEO: Chow Shing-yuk
Lalamove is a Hong Kong-based technology company that provides delivery services by connecting users with delivery drivers on its mobile and web apps. The company operates in cities across Asia and Latin America, connecting 7 million users with more than 700,000 delivery drivers.
Company: Flexport Marine
Field: Rail & port logistics
Venture capital raised: $2.2bn
Based: US
Founder: Ryan Peterson
Flexport enables brands shipping freight via air, ocean, rail or truck to gain visibility and control on supply chain costs, as well as faster and more reliable transit times. It offers real-time insights on transit times and landed costs, among other things. Clients include Maersk, Hapag-Lloyd and Zim.
Company: Suning Finance
Field: Supply chain finance & payments
Venture capital raised: $2.2bn
Based: China
Founder: Zhang Jindong
Suning Holdings Group is a Chinese privately held company. In 2020, it announced it would open 10,000 new stores and create 8,000 new jobs in China, while investing approximately $US5bn in new technologies and logistics infrastructure, including integrated logistics warehouses, manned by robots and drones.
Company: Nuro
Field: Autonomous delivery
Venture capital raised: $2.1bn
Based: US
Co-founders: Jiajun Zhu & Dave Ferguson
Nuro is an American robotics company based in California Nuro. It was founded by two ex-Google engineers Jiajun Zhuand Dave Ferguson. Nuri builds delivery robots. The R2 is the company's second-generation vehicle, and was recently granted a special exemption from federal safety requirements – the first autonomous vehicle to achieve this. This gives Nuro permission to produce and test vehicles that aren't intended for human drivers.