Top 10 supply_chain_digital
TOP 10 SUPPLY CHAIN CEOs 2015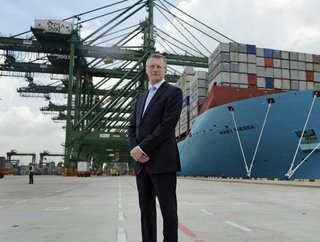 10. Jens Bjørn Andersen, DSV Andersen became CEO of DSV Road Holding in 2007 and Group CEO in 2008. He began with the former Samson Tr...
10. Jens Bjørn Andersen, DSV
Andersen became CEO of DSV Road Holding in 2007 and Group CEO in 2008. He began with the former Samson Transport Co in 1988, holding various positions. Following DSV's 1997 acquisition of Samson, he became CEO of DSV Samson Transport. From 2001, he was CEO of Tollpost Globe AS in Oslo and was headhunted for the CEO job at DFDS Transport/DSV Road in England in 2003.
9. Xavier Urbain, CEVA Logistics
One of the newest CEO's in our list, Urbain was named CEO of CEVA in January 2014 and is also the President of the Americas region. He held several senior positions as Kuehne + Nagel and was CEO of ACR Logistics and Hays Logistics. He started his career with Deloitte & Touche as an external auditor. He holds a PhD in economics.
8. Kenji Watanabe, Nippon Express
Watanabe serves as the Chief Executive Officer and President of Tokyo-based Nippon Express. He has been in this position since June 2011, having joined the company back in April 1972 and has held a wide number of positions. He obtained his Bachelor of Law degree from Chuo University in March 1972.
7. John Wiehoff, CH Robinson Worldwide
An employee at CH Robinson since 1992, he has been CEO since 2002. He won a role in public accounting with Arthur Anderson LLP as a graduate, with CH Robinson being one of his clients. He joined the company eight years later as a controller in the finance department. He became Chief Financial Officer in 1998.
6. Dr Detlef Trefzger, Kuehne + Nagel
Prior to joining Kuehne + Nagel in 2013, Trefzger was on the Executive Board of Schenker from 2004 to October 2012. In 1994 he was Principal at Roland Berger and Chief Financial Officer of Schenker in 1999. He was Executive Vice President Contract Logistics of Kuehne + Nagel Group from March 2013 to August 2013, when he became Group CEO and responsible for Contract Logistics.
5. David P. Abney, UPS
The man who replaced Scott Davis on September 1, 2014, as part of an orderly transition in which Davis retired as CEO but retained the role of non-executive chairman. David Abney, who began his career as a part-time package loader while in college, is the 11th CEO in the 107-year-history of UPS and is tasked with keeping the group heading in the right direction.
4. Dr Rüdiger Grube, Deutsche Bahn AG
Grube is also reported to be the Vice President of the Hyundai Motor Company, a director at Mitsubishi and at McLaren Group and also non-executive director for The Airbus Group. Since 2009, he has been Chairman of the Management Board and CEO of the Federal Republic of Germany-owned railway company, the parent of DB Schenker. It was struggling and Grube had to begin by making tough decisions regarding cuts.
3. Frederick W. Smith, FedEx
Modern-day legend and proof of the American dream, Smith is the founder of one of the biggest companies in the world. Now a $45 billion interest, the idea for it began during Smith's three-year stint, 1966-69, as a US Marine, where he observed closely the logistics and procurement of the armed forces and was inspired to start up an overnight delivery service for civilians. He founded Federal Express with his $4 million inheritance (modern equivalent $23 million) and raised $91 million ($525 million) in venture capital in 1970.
2. Dr Frank Appel, Deutsche Post DHL
Appel has been CEO 2008 and will be until 2017. He has a PhD in Neurobiology from ETH (Swiss Federal Institute of Technology. He was a Consultant and Project Manager at McKinsey & Co in Germany since 1993 and was then elected to Partner of Member of German Business Management in 1999. In 2000 he joined Deutsche Post as Managing Director Corporate Development.
Nils S Andersen, Maersk
From Denmark, Andersen trained as an economist and joined AP Moller Maersk in 2007 as CEO after a career as a controller with Nordic Sugar and the Carlsberg brewery group through the 1980s and 90s.
At Carlsberg he became Executive Vice President and then CEO of breweries in Spain and Germany. He spent two years on the executive board of HERO consumer foods in Switzerland, before returning to Carlsberg in 1999 to lead a number of acquisitions, market entries and group-wide initiatives.
His work is said to have turned around the financial performance of the Carlsberg group and strengthened its global position.
At Maersk, he fronted a transformation process which led to a more focused portfolio, a leaner organisation and increased competitiveness. The group's transparency and communication with stakeholders also increased.
From 2011 Andersen has been heading a new long-term strategy with focus on the four core growth businesses of Maersk Line, Maersk Oil, APM Terminals and Maersk Drilling. Maersk also has more market value, assets and has posted $800 million more profits than Appel's DHL in second place.