Top 10 Source-to-Pay Providers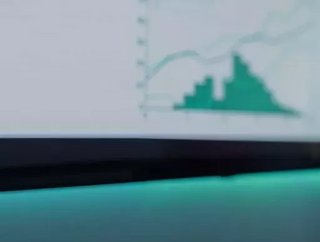 As the role of procurement evolves, so too must tools like Source-to-pay (S2P) platforms - but in a sea of competition, which are the standout providers...
In the modern world, source-to-pay (S2P) is heavily reliant on big data, digital networks, and the technology supporting them to create a seamless, efficient procurement process. Rather than segregating individual tasks in the procurement process, leading companies and multinational supply chain operators now aggregate activities on single, centralised platforms. Through this move, leaders can get an overview of their procurement operations, use data to improve performance, gain better spend analysis, and drive business value. 
Today, Supply Chain Digital runs you through the top ten S2P platforms, with the assistance of HFS Research industry-leading , 2020 study.
The Top 10 S2P service provider report assessed and scored service provider participants across execution, innovation, and voice of the customer criteria. The inputs to this process were detailed RFIs that HFS conducted with twelve service providers, briefings with leaders within service providers in the procurement sphere, interviews, and surveys with reference and non-reference clients, and publicly available information sources.
"HFS envisions procurement as the 'ecosystem builder' for the enterprise, not just a cost-focused, back-office function. As the role of procurement radically transforms, the client expectations from third-party source-to-pay (S2P) services are rapidly evolving"

Saurabh Gupta, President and Chief Strategy Officer
10: Cognizant
Ranked the third best IT services provider in the world by Everest Group, New York firm Cognizant will reach its 25th anniversary in January. A champion of innovation with a purpose, the $15bn firm has its tentacles in most industries and operates a significant consulting arm too – with all of its business underpinned by a commitment to the cultural values of transparency, passion, empowerment, collaboration, customer focus and integrity.
Cognizant comes in at 195 on the 2018 Fortune 500 list and for ten years has been present in Fortune's Most Admired Companies group. "Forward-thinking businesses can't just do digital. They must be digital at their very core," says Francisco D'Souza, its CEO.
Company site: https://www.cognizant.com/
Facebook: https://www.facebook.com/Cognizant/
Twitter: https://twitter.com/Cognizant
LinkedIn: https://www.linkedin.com/company/cognizant/
YouTube: https://www.youtube.com/user/cognizant
09: HCL Technologies
Indian IT services company, HCL Technologies reported a net revenue of $6.27bn in 2017. This represents a growth in sales of over $0.3bn year-over-year, bringing total revenue to a ten-year high point. The company provides holistic, multi-service delivery in the financial services, manufacturing, consumer services, public services and healthcare industries.
08: Wipro
While IBM has Watson, Wipro has HOLMES – an innovative artificial intelligence and automation platform that allows clients to offload cognitive tasks to maintain efficiency and agility. Also, a specialist in robotics, Wipro manages a client portfolio spread over six continents and an employee base pushing over 160,000. Its main services are analytics, consulting, application management, cloud and infrastructure services, digital operations and platforms and product engineering.
The Indian provider places four values at the root of its business, known collectively as the 'Spirit of Wipro': to be passionate about clients' success, to be global and responsible, to treat every person with respect and to have unyielding integrity as the basis of everything. According to its latest financial report, Wipro earned revenues of $8.4bn in 2017-18.
Company site: https://www.wipro.com/
Facebook: https://www.facebook.com/WiproLimited/
Twitter: https://twitter.com/Wipro
LinkedIn: https://www.linkedin.com/company/wipro/
YouTube: https://www.youtube.com/user/Wiprovideos
07: TATA Consultancy Services
TATA Consultancy Services, headquartered in Mumbai, India, is a global leader in IT services, consulting, and business solutions, with an incredibly large network of innovation and delivery centres. The company is currently "modernising the procurement function, guided by 'Business 4.0' philosophy and 'machine first delivery model' (MFDM)", which should drive resilient, adaptable, and purpose-driven S2P operations.
TATA currently manages a spend of approximately US$70bn for a number of well-known brands, including Marks & Spencers, Panasonic, and Dupont, through a 16,000 strong S2P FTEs, working across 28 key delivery locations including both North and South America, Europe, APAC, and the Middle East.
06: Genpact
Based in New York, Palo Alto, London, Bangalore, Hyderabad, Kolkata, and Delhi, Genpact is a global consulting and professional services firm partnered with several Fortune 500 companies. The company offers "procurement domain expertise, process excellence, and digital technologies to offer transformational consulting and provide business process management services across the source to pay lifecycle".
05: WNS
Headquartered in Mumbai, India, WNS Global Services specialises in business process management. Founded in 1999 in Pune, WNS opened its first delivery centre in the US in 2012, with another opening in 2014 in Pittsburg. According to Agencyonnet, "WNS focuses on tactical steps such as maintaining accurate spend data, optimising payment cycle terms, eliminating errors in invoices help optimise the procure-to-pay cycle".
04: Infosys
Infosys steers some of the world's biggest companies through technology transformation with a strategy that has artificial intelligence at its core. Its use of AI helps it to build a predominantly automated foundation for its clients, which is able to deliver crucial data insights; a vital asset when it comes to owning complete oversight of operations and consequently prioritising execution of change.
Founded in 1981, Infosys utilises its expertise to navigate the digital transformations of clients in 45 countries and has adopted four ideas to lead that strategic journey: scaling agile digital, energising the core, reskilling its employees and expanding its localisation.
Company site: https://www.infosys.com/
Facebook: https://www.facebook.com/Infosys/
Twitter: https://twitter.com/Infosys
LinkedIn: https://www.linkedin.com/company/infosys/
YouTube: https://www.youtube.com/user/Infosys
03: IBM
IBM is one of the giants of technology and is the largest IT company. IBM is a brand which has stood the tests of time and reinvented itself every time.
IBM which was once seen as a computer maker only is now an IT services giant. IBM sold its PC business to Lenovo to concentrate on enterprise IT service business but It still manufactures and sells Servers, storage in hardware.
IBM started in 1911 as CTR but over the years it became International Business Machines and eventually just IBM.
Under its IT services it offers :
1. Business Consulting
2. Application Development and Innovation
3. Business Analytics & Strategy
4. Big Data & Analytics and more
It also offers services to all industry verticals like BFSI, Retail, Manufacturing etc. Because of its extensive services and global reach, IBM is the leading IT service provider in the world.
Revenue: 72155 Million $
Profit: 11691 Million $
02: GEP
GEP's procurement outsourcing services emphasise the company's flexibility: "we've found that clients don't have cookie-cutter issues, so we don't use one when helping them meet their procurement objectives". Its service promises accelerated time to value, increased spend visibility, improved compliance and transparency, improved user experience, and reductions in operational costs.
01: Accenture
Accenture is a IT giant in terms of numbers and its presence in technology, consulting and outsourcing. Accenture is a relatively a new IT player.
It was founded as Andersen Consulting in 1989 and was later renamed to Accenture in 2001. It is not only the third largest in terms of Revenues and Profit but it also has a large number of employees across the globe.
Total number of employees in Accenture is 373000. Out of these employees, more than 100000 employees work in India.
It is headquartered in Ireland. It is one of the most well known brands in the world. The slogan used by company since 2011 is "High Performance. Delivered". Accenture is divided into 5 businesses
1) Accenture Strategy
2) Accenture Consulting
3) Accenture Digital
4) Accenture Technology
5) Accenture Operations
Accenture provides services in almost all industry verticals namely automotive, banking, finance, retail natural resources, health, media, utilities etc. Pierre Nanterme is the chariman and CEO of the company. Accenture has been a top employer from many years and it is listed on NYSE.
Revenue: 33037 Million $ (Dec-Nov)
Profit: 3250 Million $