Top 10 supply_chain_digital
Top 10 Software Companies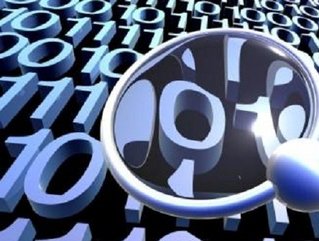 10.) Logility Once a scrappy and energetic collaborative technology firm, Logility has grown to enjoy great success as a...
10.) Logility
Once a scrappy and energetic collaborative technology firm, Logility has grown to enjoy great success as a specialty-style software management provider with a mainstream client list that includes behemoths like HP and Kraft. Friendly, simple, and easy-to-use, it's a system that's been proven to work.
9.) Aspen Technology
From high tech juggernaut to cautionary tale, Aspen Technology has enjoyed a satisfyingly Rocky-like arc to its recent success with a sweeping corporate turnaround strategy. Operations have been dramatically streamlined and new products sharpened to compete in an increasingly crowded field – and they might just have what it takes to pull it off.
8.) Manhattan Associates
No, not New York – Manhattan Beach, California, where the company was founded, gives this leading supply chain management software provider its name. Now headquartered in Atlanta, GA, and with solutions tailored to the mid-size market, Manhattan Associates remains a reliable choice for the right clients.
7.) IBM Corporation
IBM's database management solutions are tailored to the academic and high-end professional community, with advanced visualization and optimization features available to a prestigious client list that includes universities and Global 500 companies. Their numbers may not be impressive, but their capabilities certainly are.
6.) QAD
QAD is focused on manufacturing – and they do what they do extremely well. Their clients are large, and they expect only the best. Fortunately, QAD delivers with cutting-edge, highly customized solutions for complex database management operations in the automotive, high technology, and life sciences sectors, among others.
5.) JDA
Spunky JDA Software Group nails their own unique approach to logistics software by working closely with clients to meet their specific needs. With a lean strategy and muscular resources, JDA carves a place for itself as a supply chain management solution for savvy customers.
4.) RedPrairie
RedPrarie has been recognized time and again for the novelty and energy of its supply chain management solutions. Headquartered in the fictional-sounding Alpharetta, GA, RedPrarie offers truly unique software that helps ensure visibility and collaboration between manufacturers, distributors, retailers, and consumers.
3.) Sage
In the fair wood of Newcastle upon Tyne, UK dwells The Sage Group – a globally integrated supply chain management software provider that's as magical as logistics get. Just ask their shareholders, who enjoy record-setting revenues – or its 6.1 million satisfied customers worldwide.
2.) Oracle
Nestled in the redwoods of California is Oracle Corporation – a software company offering a vision of the database management systems of the future to those who seek it. Through an aggressively managed corporate strategy that includes world-class product development, Oracle has established itself as a go-to solutions for supply chain managers the world over.
1.) SAP
Headquartered in Walldorf, Baden-Württemberg, SAP is a force to be reckoned with in the world of supply chain management software. World-famous German engineering meets world-famous German logistics in this company's powerhouse software solutions.