Top 10 supply_chain_digital
Top 10: Shipping Companies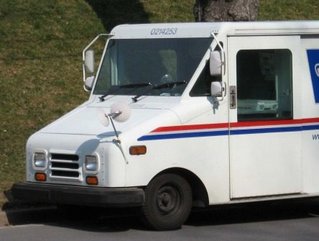 Before reading this feature, be sure to check this story and others in June's is...
Before reading this feature, be sure to check this story and others in June's issue of our digital magazine. Trust us, it's way cooler!
10.) Japan Post Service
Headquarters: Tokyo, Japan
As part of state-owned superpower Japan Post Holdings, a company that was ranked No. 6 in the Fortune Global 500 in 2010, the Japan Post Service is one of four main divisions that helped generate over $200 billion in 2009. Previously part of a government-owned mail monopoly, the Japan Post shipping company has plans to go fully private in the future.
9.) Royal Mail
Headquarters: London England
Founded in 1516, Royal Mail is to the United Kingdom what the USPS is to the United States: a state-owned postal service responsible for universal mail collection. After posting several trade deficits last decade, Royal Mail bounced back in the 2008-2009 fiscal year, reportedly posting a full-year profit for the first time in two decades.
8.) Parcelforce Worldwide
Headquarters: Milton Keynes, UK
The United Kingdom's largest private shipping service delivers more than one millions parcels a day across 34 European countries, and is a direct competitor of other worldwide delivery brands like DHL, FedEx and UPS. Parcelforce Worldwide's hub in the UK is one of the country's largest buildings, covering 43 acres.
7.) YRC Worldwide
Headquarters: Overland Park, Kansas, USA
YRC Worldwide is one of the largest transportation service providers in the country, and offers supply chain solutions for heavyweight shipments, where they ship industrial, commercial and retail goods. The Kansas-based company nearly filed for bankruptcy in late 2009, but has been approaching a net-positive balance sheet since then. YRC Woldwide employs about 50,000 people.
6.) TNT N.V.
Headquarters: Hoofddorp, Netherlands
The Netherlands' TNT N.V. operates postal services in eight different European countries, including the UK, Germany, Italy and Belgium, and is one of Europe's largest shipping companies. After selling off its logistics unit in 2006, TNT N.V. has been focusing its efforts on express delivery and mail services.
5.) Schenker AG
Headquarters: Berlin, Germany
Unfortunately, having over 91,000 employees with 2,400 offices around the globe only places you fifth on this list and second overall in Germany. Thanks, DHL. But Schenker AG isn't a shipping company to be laughed at, as the company once claimed to be the No. 1 in European land transport and No. 2 in the world in air transport.
4.) United States Postal Service
Headquarters: Washington, D.C., US
Despite being limited to serving only the US, the United State Postal Service (or USPS) is the second-largest civilian employer in the United States after Wal-Mart, and owns the largest civilian vehicle fleet in the world. The USPS shipping company posted a 2010 revenue of $67.05 billion, and employs close to 600,000 people.
3.) FedEx Corporation
Headquarters: Memphis, Tennessee, US
Only Delta Air Lines owns a larger civil aircraft fleet in the world, helping make FedEx Corporation a top-three shipping company worldwide. Founded in 1971, Memphis-based FedEx has a number of colorfully inspired commercials and has naming rights to the Washington Redskin's American football stadium, coined FedEx Field.
2.) DHL Express
Headquarters: Bonn, Germany
When co-founders Larry Hillblom, Adrian Dalsey and Robert Lynn created DHL as a courier service between San Francisco and Honolulu in 1969, we doubt they even dreamed they'd one day be one of the top shipping companies in the world. But that's exactly what they are, as DHL express employs about 500,000 people worldwide.
1.) United Parcel Service, Inc.
Headquarters: Sandy Springs, Georgia, US
An awesome line of commercials featuring "the Whiteboard" helped make the United Parcel Service a pop culture hit. It helped that the ads were incredibly easy to produce, requiring only creator Andy Azula, a whiteboard and a brown marker.
UPS reportedly delivers more than 15 million packages a day to 6.1 million customers in more than 220 countries and territories worldwide. With a large fleet of its trademark brown trucks and a fleet of over 200 aircraft, UPS certainly has the goods to deliver your shipment on time.
Perhaps more importantly, the shipping company performed quite well in a recent study published by Popular Mechanics. UPS went up against rivals USPS and FedEx, with the study showing that your package gets flipped the least while in transit with UPS. Parcels were also dropped less with UPS than with FedEx, according to the study.
So, what can brown do for you?