Top 10 retail technology companies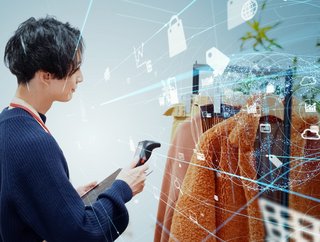 Technology is ever-more critical in retail fulfilment, as retailers look to optimise supply chains through data-driven decision-making and capabilities such as predictive analytics and automation.
The pandemic changed retail, giving rise to omnichannel consumerism, as well as more firms providing solutions like dark warehouses & microfulfilment
In recent years few sectors have needed to be more agile than retail. At the start of the pandemic, consumers flooded online to find the goods they needed, and retailers responded by expanding their e-commerce capabilities. Online sales saw four years of growth in just 12 months.

With the shift away from a multichannel consumption model towards omnichannel, consumers expect a seamless experience between online and in-store, meaning that digitalisation is the key not only to helping retailers navigate difficult times, but also to attracting more of today's increasingly tech-savvy consumer base.
As a result, technology is ever-more critical, as retailers look to optimise supply chains through data-driven decision making and capabilities such as predictive analytics and automation. Here, we take a closer look at some of the hardware, software and service companies making headlines in the global retail industry.

Such companies are changing both how customers purchase products, and also how retailers deliver them.
Retail tech companies: Zebra
Perfecting click-and-collect is a complicated puzzle requiring the right systems are in place – and working together – to drive profit successfully. Zebra's fulfilment solutions deliver fulfilment with real-time visibility, picking efficiency and accuracy, connected communications, task management and more. Such solutions are essential in ensuring omnichannel fulfilment, from warehouse to shop floors, and ultimately on to the consumer.
Mobile Industrial Robots was a first mover in the field of developing robots to help companies increase the efficiency of their operations. It has developed a worldwide network of branch offices and distributor networks.
Its collaborative robots are used by manufacturers in a wide range of industries and healthcare sectors to automate in-house transportation, says MIR, which also claims the robots can pay for themselves within less than a year.
Retail tech companies: Obsess
Obsess is an Augmented and Virtual Reality software platform for experiential shopping. The company's proprietary technology enables brands and retailers to serve 3D 360-degree shopping experiences online and in apps. Founder Neha Singh has led engineering and product teams at Google and Vogue, building platforms and products reaching millions of users. She received her graduate degree in Computer Science from MIT.
Retail tech companies: Immerss
Immerss says it wants to restore the missing human element in e-commerce and guide online shoppers to their checkouts with "shoppable chat and video". The company offers a virtual in-store experience.
It also allows clients to offer their own QVC-style shopping video channels via its one-to-many livestream service. One-to-one online conversations are handled by the company's 'digital clienteling' service.
Retail tech companies: ​​​​​​​Nuro
This year Nuro announced the launch of the third generation of its driverless delivery pods. The new pod doubled the capacity of the previous model and introduced modular inserts for different types of cargo.
In April last year, the company partnered with Domino's to deliver pizza to customers in Houston. And two months later Nuro launched a new partnership with FedEx for last-mile delivery in the company's facilities.
Retail tech companies: ​​​​​​​Nimble
San Francisco-based Nimble's fleet of AI-powered robots pick, pack, and handle millions of products, a range that includes apparel and electronics, beauty, and grocery items. Nimble robots are deployed in fulfilment centres across the United States picking over 100,000 items per day for customers including several Fortune 500 retailers, says the company.
Nimble's robots are working for leading companies such as AutoStore, Opex, Bastian, Swisslog, TGW and Kuecker Pulse Integration (KPI).
Retail tech companies: ​​​​​​​Shopify
Shopify soared during the Covid-19 pandemic when millions found themselves in lockdown, but still keen to spend money with the many thousands of established and pop-up businesses that rushed to meet this eCommerce need. Investment of US$2bn in its fulfilment network is a mark of where it sees its future going. The company also spent US$2.1bn on acquiring eCommerce fulfilment startup, Deliverr, in July 2022.
Retail tech companies: Wanzl
A dark store is a retail outlet or distribution centre that exists exclusively for online shopping. and is an increasingly integral part of omnichannel retail. How do customers find the product they want? Through companies such as Wanzl, whose three are spread across retail and logistics: a goods warehouse serves as the anchor point, and Wanzl offers everything needed from goods receipt and order picking to outgoing goods. It uses mobile workstations, smart wearable scanners, and AI-based picking trolleys.
Or, products can be sold directly from the goods warehouse via on-site packaging stations, where customers can pick them up at any time of the day or night using the QR code sent to them.

Retail tech companies: FORTNA
Retail fulfilment requirements are changing at a rapid pace. Omnichannel consumers expect fast, flexible order fulfilment, anytime, anywhere, adding complexity and additional strain on distribution operations. FORTNA helps transform omnichannel fulfilment operations to handle increasing requirements for speed, accuracy and flexibility by leveraging a single pool of inventory for the optimal fulfilment location and method. Its solutions locate inventory and fulfil orders from "the most advantageous node in the network", resulting in reduced inventory and working capital, the company says.
Retail tech companies: ​​​​​​​BigCommerce
BigCommerce emerged from an Australia-based start-up which originally focused on the then-emerging software-as-a-service (SaaS) scene, offering an email marketing platform before heavyweights like MailChimp entered the market.

The company partnered with Amazon in 2016 to provide retailers with the capability to sync inventory and has also navigated US legal routes in order to offer support to retailers of restricted products including CBD and hemp-related lines.