Top 10 Global Supply Chains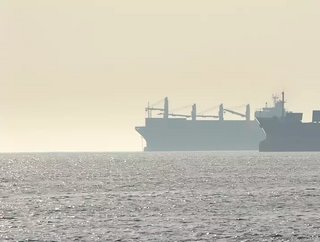 Over the past two years, supply chains have been stretched. In a show of gratitude, here's our Top 10 global supply chains who have kept the planet running
Whether it be a flood or a pandemic thrown in the works, these top ten supply chains keep turning out essential goods.
Modern supply chains are aiming to be more inclusive and diverse than ever before, while continuing to eradicate slavery and irresponsible souring, while creating a lower carbon footprint across the business. 
Yet more importantly, supply chains are preparing for the next supply chain disaster.
10: Apple

Founded: 1976, Los Altos, California, United States

Revenue: $275bn
In 2001, Apple was one of the first companies to outsource its manufacturing to China - which drastically increased profit. Many other supply chains followed Apple's success.
However, earlier this year, Apple's manufacturing factories in Shanxi, China were battered by floods. Unusually heavy rainfall killed up to 15 people and caused the displacement of 2m people.
Consequently, Apple fans (collectively referred to as iSheep) have been warned that there may be a shortage of iPhones available at Christmas.
However, the company is determined to pull through.
"As the Shanxi region turns toward recovery, we want to do our part supporting relief efforts and helping with the rebuilding. Apple will donate to help affected communities", said Tim Cook, CEO of Apple, on Weibo.
09: Microsoft

Founded: 1975, New Mexico, United States

Revenue: $41bn
As the largest IT company in the world, Microsoft's supply chain is dedicated to:
Predicting and preventing supply chain delays

Making its supply chain more sustainable
The company also wants to lead positive change. Horrified by the plastic pollution in the oceans, Microsoft wanted to do something to help. Creating an adaptable supply chain means creative ideas and limitless innovation - these two combined led Microsoft designers to create the Microsoft Ocean Plastic Mouse, made from 20% recycled ocean plastic.
"The Microsoft team wondered, why couldn't we make a resin out of plastic in the ocean and make a dent there?" said Patrick Gaule, a senior designer in the Windows & Devices team. "We started formalising this idea."
08: Amazon

Founded: 1994, Bellevue, Washington, USA

Revenue: $113bn
From Jeff Bezos' humble garage, Amazon, like Alibaba, has helped entrepreneurs sell to online shoppers.
Amazon's supply chain resilience covers predicting risks to examining weather data for potential problems. Precise forecasting is enabled through a partnership with Oracle Supply Chain.
However, Amazon shoppers have been encouraged to buy their 2021 Christmas gifts before the end of November, to avoid disappointment due to the various supply chain disruptions.
07: Alibaba

Founded: 1999, Hangzhou, China

Revenue: $109bn
"My job is to help more people have jobs", said Jack Ma, founder of Alibaba. Ma started the company from his apartment in Hangzhou, China in 1999. Ma created a platform to help SMBs grow their customer base, but Alibaba has become one of the biggest e-commerce sites in the world and Ma's success is the stuff of legend.
For SMBs struggling to get a foothold in the supply chain jungle, Ma says: "Never give up."
06: Taiwan Semiconductor Manufacturing Company Ltd

Founded: 1987, Taiwan

Revenue: $362bn
Semiconductor process technology company TSMC is proud of its supply chain.
"Suppliers are important partners to TSMC on the road to sustainable management", said J.K. Lin, Senior Vice President, Information Technology and Materials Management & Risk Management at TSM.
Lin aspires to create a responsible supply chain, via elevating ESG standards.
"[We want to] drive positive change through the Supply Online 360, an online management platform for a global sustainable supply chain", concluded Lin.
05: Samsung Electronics Company Ltd

Founded: 1938, Daegu, South Korea

Revenue: $200bn
Samsung Electronics has some strict guidelines for its supply chain:
Suppliers must prove that employees are safe, from providing fire prevention equipment to dealing with sewage securely.

Child labour and 'inhumane treatment' are excluded in the Samsung supply chain in the strongest terms, as a minimum wage must be guaranteed with equal energy.

Finally, South Korea's biggest company will only conduct business with suppliers who are eco-certified.
04: Intel

Founded: 1968, Mountain View, California, USA

Revenue: $77bn
Intel works with suppliers across 89 countries, enforcing sustainable rules within its supply chain.
Samsung is continuously working to address the risks of slavery from its recruiters and labour agents.
The electronics industry giant is also determined to value responsible mineral sourcing through the supply chain.
Like many companies, minising its environmental impact is also a priority. Intel engages with suppliers to reduce waste and propel circular solutions.
Supply chain diversity and inclusion are also uplifted at Samsung, with plans to increase spending with diverse-owned suppliers.Inte
03: Nestle

Founded: 1866, Vevey, Switzerland

Revenue: $98bn
The world's biggest food company started out as a baby milk formula industry, supporting worried parents of hungry babies - there was arguably never a greater need for a resilient supply chain.
Although there have been some high profile scandals and even Nestlé product boycotts, Nestlé continues to deliver essential ingredients to customers.
Its supply chain survival is crucial - and Nestlé knows it. Global suppliers aim to ensure that responsibly sourced materials are delivered.
02: Toyota

Founded: 1937, Japan

Revenue: $247bn
At Toyota, supply-chain management is at the core of operations strategies. Within this, Toyota's Supplier Partnering Hierarchy lists these business elements as essential:
Mutual understanding and trust

Interlocking structures

Control systems

Compatible capabilities

Information sharing

Joint improvement activities
As Toyota is the world's biggest car manufacturer, its accelerating revenue proves these business elements are vital for a healthy supply chain to run efficiently.
01: Cisco Systems

10: Cisco Systems

Founded: 1984, San Jose, California, USA

Revenue: $49bn
In 2020, Cisco Systems was named #1 in the IT industry for Green Supply Chain CITI Evaluation.
"Minimising environmental pollution is an essential part of environmentally responsible supply chain management", said Edwin de Boer, Vice President, Supply Chain Transformation, Supply Chain Operations at Cisco Systems. "Like all work in supply chain sustainability, addressing pollution requires rigorous data collection and analysis, working with suppliers to drive change, and partnership with organisations to advance shared goals."