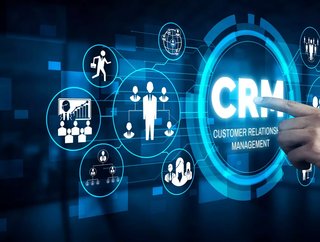 We rank the top 10 CRM Software providers, based on analyst ratings provided by SelectHub.
CRM software digitises processes and automates tasks in order to improve the efficiency and effectiveness of customer relationship management. We rank the top 10 CRM Software providers, based on analyst ratings provided by SelectHub.
10. Sugar Sell
Sugar Sell is a cloud-based sales automation solution that is suitable for any size enterprise. Some examples of what the company offers its customers are: lead management, account management, sales forecasting and much more.
The company believes that your customer relationship management should work with you and not against you, this philosophy has gained the trust of some high profile clients such as Palletways, Tetley, and more.
Without the use of code, users can customise the layouts, modules and plugins to meet individual business needs. The no-code approach allows users of all ability types to access the tool. 
Analyst Rating: 76
9. Zendesk Sell
Zendesk Sell (formerly Base, acquired by Zendesk in 2018) is a web and mobile-based application that aids businesses in managing their sales, marketing and customer service operations effortlessly. The solution is suitable for any size corporation. 
Zendesk's CRM tool allows you to integrate existing platforms to allow your team to work seamlessly, they allow integration with Mailchimp, ChartMogul and more. Due to its ease of use and integration into already established tools, the company supports over 125,000 customer accounts.
Analyst Rating: 77
8. Pega CRM
Pega CRM (provided by Pegasystems, a global solutions provider) is the customer relationship management suite that acts as the platform's foundation and leverages predictive analytics and artificial intelligence to drive immediate actions grounded in intelligent data, the software is tailored to medium and large corporations. 
Pega is committed to "crushing complexity" for your team, they do this through design thinking, Center-out™ approach and Pega Process Fabric™ because of this, their client list spans from the likes of HSBC to Siemens and more.
Pega has an international client base of hundreds across multiple industries such as financial services, manufacturing, and government.
Analyst Rating: 78
7. Creatio 
Creatio, a low-code suite, formerly known as BPM Online, simplifies marketing, sales and services efforts for seamless business functionality. The software is tailored to medium-sized enterprises. 
Thousands of international businesses already trust Creatio to deliver a great customer experience and to manage customer-facing processes, some customers include; Bayer, Hershey's Ice Cream, DB Schenker, and more. 
The Low-Code Platform allows users to easily develop business applications without any coding, this ease of use was recognised in Gartner's Magic Quadrant (August 2020) for Enterprise Low-Code Application Platform.
Analyst Rating: 79
6. Oracle CX Sales Cloud
Oracle CX Sales is a SaaS-based customer experience solution that offers a set of artificial intelligence and data-driven features including sales force automation, sales planning and partner relationship management.
As well as being named as a Leader in Sales Force Automation by Forrester, the company has acquired the trust of many high profile organisations such as DocuSign, Panasonic, Disneyland and many more corporations. 
The software operates across all mobile platforms, allowing users to access customer data on the go, whenever they require it.
Analyst Rating: 80
5. SAP Sales Cloud
SAP Sales Cloud is a SaaS-deployed offering that operates on the SAP C/4HANA platform. Its primary features include automatic monitoring of customer activities, sales force automation, predictive analytics, and many more. The tool is accessible on both mobile devices and desktop, which allows sales representatives to access customer data and content in real-time and on the go.
SAP Sales Cloud supports businesses of all sizes (small, medium and large) across various industries such as financial services, consumer industries, public services and many more.
Analyst Rating: 83
4. Dynamic 365 For Sales
Microsoft Dynamics 365 for Sales aims to drive sales productivity and marketing effectiveness across social insights, business intelligence and campaign management, it aims to reduce costs and increase profitability by organizing and automating business processes. The tool is tailored to enterprises of all sizes, Microsoft Dynamics 365 for Sales enables smarter selling with contextual artificial intelligence, empowers sellers to build relationships and improves sales performance.
Microsoft has many customer success stories, including one of the world's largest logistics platforms, C.H. Robinson, Dynamic 365 for Sales achieved a return on investment by discovering unfulfilled customer needs. Other customer success stories include Adobe, Accenture and VISA.
Analyst Rating: 84
3. HubSpot Sales 
HubSpot Sales is a customizable, cloud-based system that aims to increase sales and automate sales processes, saving time at every step of the process. It enables customer and prospect nurturing, improves lead conversion rates and allows for efficient pipeline management. The code-free, simple interface makes it accessible to users without technical expertise. The tool is available on mobile devices and is tailored to corporations of all sizes.
HubSpot's award-winning customer support team are on hand 24/7 to answer any technical questions, this award-winning service has attracted customers such as CASIO and Zapier.
Analyst Rating: 85
2. Salesforce Sales Cloud 
Salesforce Sales Cloud delivers sales and customer service abilities to both B2B and B2C companies. It helps businesses work more seamlessly, its notable capabilities include visual workflows, marketing tools and reports. The tool is tailored to corporations of all sizes.
Similar to Zendesk, Salesforce allows you to integrate existing tools such as SurveyMonkey, LinkedIn & Mailchimp, ensuring a smarter and seamless workflow.
It enables unrestricted access so users can work from anywhere due to its mobile app for Android and iOS being deployed in the cloud.
Analyst Rating: 87
1. Zoho CRM
Zoho CRM enables a business' sales department to work more effectively and close more deals. It incorporates lead management, marketing automation, contact management, multichannel forecasting, territory management, and a host of other capabilities.
Zoho labels itself as " the world's favourite CRM" and with an international network of over 250,000 corporations, that may be hard to dispute, additionally Zoho is trusted by the likes of Amazon, Netflix, Suzuki and many more of the world's leading companies. 
Built with conversational artificial intelligence, it supports its users by predicting lead and deal success, offering voice assistant technology, and suggesting activities to automate based on behaviour analysis. Users can leverage workflow automation to streamline manual tasks and manage performance with real-time reporting and analytics.
Analyst Rating: 91