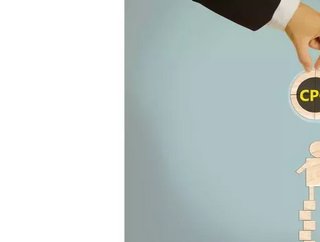 Supply Chain Digital takes a look at some of the most popular CPOs of 2020, with the assistance of CIPS' Procurement Power List...
Looking back at 2020, it's evident that the role of procurement has matured exponentially, from being seen as a 2D, transactional function of the daily business operations to an integral cog in the corporate machine. The change in dynamics has seen the 'Chief Procurement Officer' - and the variations of that title - thrust into the limelight, at the forefront of their respective firms. 
So, without further ado, let's take a look at ten names from CIPS' 'Procurement Power List, 2020'.
10: Thomas Udesen ─ Chief Procurement Officer, Bayer...
Germany-based Thomas Udesen has been involved in the managing procurement teams at Bayer for over seven years now. Last year, Bayer procured goods and services from 86,400 suppliers for approximately €17.6 billion, so Udesen is a true procurement heavyweight. He gained a masters from the Cranfield School of Management, perhaps the most famous procurement education institution in Europe. He then went onto hone his procurement expertise in multiple roles at consumer goods firm Johnson & Johnson. Going forward, he says a top priority for Bayer is passionately supporting and facilitating both the personal and professional development of its people.
09: Lisa Martin ─ Chief Procurement Officer, GlaxoSmithKline...
With over twenty year's experience from time spent at Pfizer, Teva, and now GlaxoSmithKline, the cutting edge procurement knowledge and skills which Lisa Martin possesses could not be more needed right now. With the Coronavirus pandemic taking grip, it is somewhat reassuring that pharmaceutical firm GSK has Martin presiding over the procurement function at a time when inventory levels and just-in-time logistics will prove crucial. Martin describes herself as a strong purchasing professional skilled in Acquisitions, Facility Management (FM), Strategic Sourcing, Business Transformation, and Mergers & Acquisitions (M&A).
08: Tony Milikin ─ Chief Sustainability & Procurement Officer, Anheuser-Busch InBev...
Tony Milikin is one of the most famous CPOs around, having been at the helm of multinational beverage company AB InBev since 2009. With over a third of the global share, AB InBev absolutely dominates the global beer markets, and Milikin has a tough job being responsible for US$35bn in sourcing, including zero-based budgeting processes. He is also spearheading the group's sustainability aims when it comes to renewable energy, with a target that 100% of purchases will come from clean green energy resources by 2025.
07: Marc Engel ─ Chief Supply Chain Officer, UNILEVER...
Having spent 25 years at Unilever, Chief Supply Chain Officer, Marc Engel, has watched the world of supply chain transform under the influence of evolving technologies. Over the years, Marc has gained knowledge unmatched by many others in the procurement and supply chain industries, having served as Vice President and Managing Director of various supply chain categories, and CPO of the organisation.
06: Barry Parkin ─ Chief Procurement and Sustainability Officer, Mars...
After 30 years working at Mars, Barry Parkin finds himself responsible for the development and implementation of the company's sustainability strategy and programmes across its entire value chain ─ from farmers to consumers. Currently, Barry, a Chief Procurement and Sustainability Officer, is classed as one of the leading corporate spokespeople on sustainability, and he heads the team responsible for building strong and collaborative partnerships between the company and governments, development agencies, NGOs, and peer companies "on a pre-competitive basis to advance sustainable development".
05: Hans Melotte ─ Executive Vice President - President, Global Channel Developments, Starbucks...
Hans Melotte is globally recognised as the EVP of Starbucks, but prior to this position, he was responsible for Starbucks' end-to-end supply chain ─ so he knows his apples. Prior to joining Starbucks in 2016, Hans spent over 25 years working in high-power procurement and supply chain-related positions, including being the CPO for Johnson & Johnson. For his various roles in the industry, Hans has been collected several accolades, including Procurement Leader of the Year, Top Most Influential and Thought Leader CPOs, and is the recipient of a Lifetime Achievement Award at the World Procurement Awards.
04: Jane Liang ─ Global Head of Procurement, British American Tobacco...
Jane Liang, a strong proponent of the 'zero loss mindset', presides over a £7bn spend, leaders a team located in more than 60 countries, and provides goods and services to 180 markets, globally, at British American Tobacco. Recently, the industry has recognised Liang for undertaking the monumental task of organisational restructure and digital transformation within procurement, in an effort to drive simplification, effectiveness and efficiency.
03: Dan Bartel ─ Chief Procurement Officer, Schneider Electric...
At Schneider Electric, procurement is used as a tool to enable growth through supplier quality and innovation, drive the bottom line down through cash and cost improvement, and supports the end-to-end supply chain sustainability agenda. At the head of the table is Dan Bartel, who currently manages an eye-watering £12.5bn procurement spend for the company. From his seat at the top, Dan supports more than 200 manufacturers and over 100 distribution centres, worldwide.
02: Andrew Forzani ─ Chief Commercial Officer, UK Ministry of Defence...
Andrew Forzani is a lifelong commercial, procurement, and supply chain professional, who has worked across a myriad of sectors including construction, health, infrastructure, international aid, as well as the government. Currently, Andrew plays a pivotal role in the United Kingdom's Ministry of Defence, where he acts as 'Chief Commercial Officer', overseeing approximately 2000 procurement and commercial professionals working on acquisition, infrastructure, estate, and IT & Digital, with an annual spend that exceeds £20bn.
01: Patrick Dunne ─ Chief Property and Procurement Officer, J Sainsbury's...
Currently, Patrick Dunne is the CPO at popular British brand, Sainsbury's, and he is responsible for the management of the entire group's procurement, and heads-up its cost base transformation initiatives. Dunne has been included in the Procurement Power List since it was created in 2018, and was recognised as CIPs 'Leader of the Year 2019/20' and the team that works under him received the prestigious 'Team of the Year' award.