Top 10 supply_chain_digital
TCA announce 2013 Best Fleets to Drive For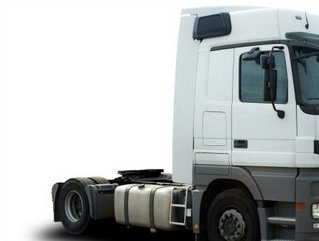 Twenty trucking companies from across North America have been named the 2013 Best Fleets to Drive For by the T...
Twenty trucking companies from across North America have been named the 2013 Best Fleets to Drive For by the Truckload Carriers Association (TCA) in association with CarriersEdge. The annual survey and contest, which is now in its fifth year, identifies for-hire trucking companies that provide the best workplace experiences for their drivers, based on their health benefits, pension plans, professional development and advancement opportunities amongst other factors.
Winners are determined by interviewing the HR representatives and  Executives in participating firms, in addition to a complex scoring system covering a variety of categories. In addition, a selection of staff are interviewed and their scoring is compared with managers' .
This year's winners are as follows:
Brian Kurtz Trucking Ltd. – Breslau, Ontario
Erb Group of Companies – New Hamburg, Ontario
Fremont Contract Carriers – Fremont, Nebraska
FTC Transportation, Inc. – Oklahoma City, Oklahoma
Gordon Trucking, Inc. – Pacific, Washington
Grand Island Express – Grand Island, Nebraska
Halvor Lines, Inc. – Superior, Wisconsin
Landstar System, Inc. – Jacksonville, Florida
Load One Transportation & Logistics – Taylor, Michigan
Motor Carrier Service, Inc. – Northwood, Ohio
Paramount Freight Systems – Jeffersonville, Ohio
Sammons Trucking – Missoula, Montana
Spirit Truck Lines, Inc. – San Juan, Texas
Steed Standard Transport Ltd. – Stratford, Ontario
Steelman Transportation – Springfield, Missouri
Tennant Truck Lines, Inc. – Colona, Illinois
TimeLine Logistic International – Saskatoon, Saskatchewan
Trimac Transportation – Calgary, Alberta
WTI Transport – Tuscaloosa, Alabama
Yanke Group of Companies – Saskatoon, Saskatchewan 
The Yanke Group of Companies, based in Saskatoon, Saskatchewan, holds the distinction of being the only company to be named a Best Fleet for all five years since the program was launched. "I think that's a real achievement, considering how much we've seen fleets improve their programs since we started," said TCA President Chris Burruss. "It's very difficult to get named a Best Fleet to begin with, let alone remain on the list for five consecutive years!"
Fleets to Watch
Five companies have been identified as "Fleets to Watch" (honorable mentions) for demonstrating innovation in their driver programs:
 
1.       Celadon Canada – Kitchener, Ontario
2.       Farm2Fleet – Gibson City, Illinois
3.       Freight Exchange of North America, LLC – Chicago, Illinois
4.       Prime Inc. – Springfield, Missouri
5.       Transpro Freight Systems Ltd. – Milton, Ontario 
The nomination process began in the fall of 2012, when company drivers and owner operators were asked to nominate carriers that operate 10 or more trucks. After confirming the validity of the nominations and the trucking companies' desire to participate, CarriersEdge interviewed human resources representatives and executives of the nominated fleets about their corporate direction, policies, and programs. Nominated fleets were evaluated against a scoring matrix covering a variety of categories, such as:
1.       Total compensation package – including base pay, bonuses, vacation, and sick day allotment
2.       Health benefits
3.       Pension plans
4.       Professional development opportunities (training, coaching programs, etc.)
5.       Career path/advancement opportunities • Commitment to employee personal growth, including work/life balance, driver family support, and employee-directed charitable contributions
6.       Commitment to continuous improvement, including dispute resolution processes and inclusion of driver feedback in policymaking
7.       Team building and driver community development activities
8.       Annual driver turnover rate
9.       Fleet safety record 
A selection of each fleet's drivers was also surveyed, with their feedback compared to management's and incorporated into the final score. The responses were then tallied, resulting in the selection of this year's winners and honorable mentions.
Mark Murrell, president of CarriersEdge, said: "It's a pleasure to report that we had a 50% increase in nominations and participation for the fifth anniversary of the program. Clearly, being named a Best Fleet to Drive For is a prestigious title that is motivating companies to constantly raise the bar on the offerings they provide their truck drivers."