FedEx Express, UPS, DHL & Qatar Air top air freight list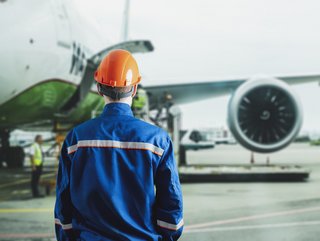 FedEx Express Freight, UPS Air Cargo, DHL Aviation, Qatar Airways Cargo, Emirates & Cathay Pacific lead top-ten list of air freight companies
In March, the International Air Transport Association (IATA) - a trade association of the world's airlines - revealed that air cargo revenues hit a record US$175bn in 2021, and it expects revenues to remain at a similar level in 2022.
The growth has come as companies seek out alternative modes of goods transport to avoid supply chain disruption. The following companies are 10 of the biggest air cargo carriers today.
Top 10 air cargo carriers: 10. United Cargo
The cargo division of United Airlines has hubs in Chicago, Denver, Houston, Los Angeles, New York, San Francisco and Washington. It also offers services to and from Asia and Australia, Europe, Latin America, Africa and the Middle East,
Top 10 air cargo carriers: 9. Turkish Airlines
Turkish Airlines is the national flag carrier airline of Turkey, and has an operational fleet of 24 cargo aircraft serving 82 destinations. In February 2022, it relocated all cargo flights and operations from its former base at Istanbul Atatürk Airport to the new Istanbul Airport.
Top 10 air cargo carriers: 8. Cargolux
Cargolux Airlines International is a Luxembourg-based cargo airline. It has a global network, and is one of the largest scheduled all-cargo airlines in Europe. It has 85 offices in 50 countries, and also operates a global trucking network to 250 destinations. It was founded in 1970 with a single Canadair CL-44 freighter, and operated services from Luxembourg to Hong Kong.
Top 10 air cargo carriers: 7. Lufthansa Cargo
Lufthansa Cargo has a turnover of €3.8bn, and had a transport performance of 7.2bn freight ton kilometres in 2021. It is one of the world's leading air freight transport companies. Its CEO, Dorothea von Boxberg, was recently nominated as one of the the most influential 100 women in Supply Chain by readers of Supply Chain Digital.
Top 10 air cargo carriers: 6. Cathay Pacific Airlines
The Hong Kong-based air cargo service now has six Boeing 747-400 extended range freighters, while it has acquired 10 next-gen Boeing 747-8Fs since 2008. The Cathay Pacific Cargo Terminal cost an estimated £40 million.
Top 10 air cargo carriers: 5. Emirates
Emirates' 218-strong fleet serves 142 destinations in 80 countries on six continents. Scheduled freighter services now operate to 51 destinations in 44 countries.
Top 10 air cargo carriers: 4. Qatar Airways Cargo
Qatar Airways Cargo is one of the world's leading international air cargo carriers. Headquartered in Doha, the airline operates a hub-and-spoke network, flying to 150 international destinations across Africa, Asia, Europe, the Americas, and Oceania. It has a fleet of 200 aircraft, employs 43,000 people. It also delivers freight in the belly-hold of passenger aircraft to an extensive global network.
Top 10 air cargo carriers: 3. DHL Aviation
A division of DHL Express, which in turn is owned by Deutsche Post DHL, DHL Aviation comprises five main airlines and carries an estimated 12% of the worldwide market. It has hubs in Bangalore (India) Cincinnati (US), East Midlands Airport (UK), Hong Kong Leipzig (Germany) and Milan (Italy).
Top 10 air cargo carriers: 2. UPS Air Cargo
UPS Air Cargo has been operating since 1982, and in that time it has serviced shipping and logistics functions to 727 airports, most country in the world. It has 20,000 employees and net revenue of £8.9mn in its supply chain and freight arm.
Top 10 air cargo carriers: 1 FedEx Express Freight
Delivering to 220 countries, FedEx is in the top five largest aircraft fleets in the world. Founded in 1971 as Federal Express Corporation, it FedEx Express Freight promises 100% coverage to any US location in one to three business days. Its international express freight promise to 50 countries is one-to-three business days.