WISER Joins UWB Alliance in Wireless Innovation Drive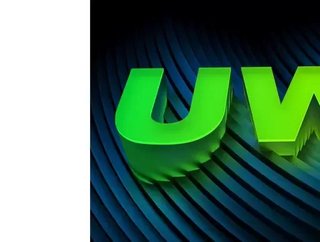 WISER Systems has announced its new partnership with the UWB Alliance, demonstrating their dedication to the provision of ultra-wideband technologies...
WISER Systems, a developer of innovative ultra-wideband (UWB) wireless location and tracking systems, has joined UWB Alliance (UWBA) as the newest member of a growing collaboration. As it stands, UWBA is focused on providing a favourable regulatory and spectrum management landscape to accelerate UWB adoption and growth across the industry. The company's work includes promoting the benefits of UWB technology deployments and facilitating international utilisation through the expansion and adoption of UWB standards worldwide. 
"UWBA is at the forefront of wireless innovation, guiding the industry's shift to spectrum sharing in a wireless multiverse and providing thought leadership on strategies to 'make it all work together." 
"We are excited to welcome WISER Systems to the UWB Alliance and look forward to their valuable contributions to our thriving community of UWB stakeholders," said Kelli Emerick, UWB Alliance Executive Director.
"UWB technologies are becoming more and more well-known at the same time they become increasingly critical," said WISER CEO Dr Elaine Rideout. "We're thrilled to be joining with the many other innovators in the UWB Alliance, especially as we see UWB fulfilling the crucial micro-location needs of the industry."
In recent times, UWB has been in the headlines on a myriad of occasions, having gained wider public attention after both Apple and Samsung announced that they would integrate the cutting edge technology into their upcoming flagship smartphones and devices. Other organisations across aerospace, automotive manufacturing, logistics, and retail have also jumped on the bandwagon, following the growing trend, with keyless car entry, contact tracing, asset location and tracking, and many other location-based services offered across industries. Wiser joins the UWB Alliance as one of an increasing number of organisations that are focused solely on innovating and developing UWB solutions for product implementation, that solve real-world problems. 
"UWB is a core competency for WISER's team," Rideout said. "We've been working and innovating in this space almost since our inception, and our Locator solution especially demonstrates what we've learned—and what we can contribute. This is clearly a technology with massive potential, that is already streamlining industrial applications in the real world. The fact that it's production-ready and can scale to any size roll-out is what we're most excited about showing the world."
SEE ALSO