WEF: How to build more resilient supply chains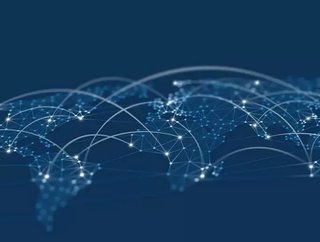 There is growing concern around the world that the ongoing COVID-19 pandemic could lead to a collapse of the global trade and supply chain systems, whil...
There is growing concern around the world that the ongoing COVID-19 pandemic could lead to a collapse of the global trade and supply chain systems, whilst economies continue to struggle.
Labour shortages, issues surrounding supply and demand, transport disputes and other logistics challenges, such as border closures, have all made it difficult for the supply of goods and services around the world, and there are no signs of it improving any time soon.
However, a report from the World Economic Forum (WEF) has suggested that the answer to preventing this level of disruption from happening again could lie with blockchain technology. It is clear that more resilient supply chains are a necessity, digitised records and visibility could also help to create these.
Visibility
Paper-based processes are typically used for trading. Notices filled out by hand, physical copies of packing lists and the "Bill of Lading" all typically rely on face-to-face interactions. When face-to-face interactions are not possible, wet signatures and paper printouts cannot be carried out. This brings serious disruption to supply chain processes, as many supply chains have been slow to adopt digitized processes, in the belief that the cost of doing so does not justify the outcome.
It is clear, however, that making data available and limiting the points of failure throughout the supply chain is essential, not only for cost, but for visibility and resilience. E-signatures, e-transactions and other digital means will drive more resilient, adaptable supply chains, as the COVID-19 pandemic has revealed.
SEE ALSO:
Ensure data privacy 
Suppliers are often unwilling to share information as they are concerned that they will lose a commercial advantage. Controlling who receives what data is crucial to improving visibility and resilience. Most digital communications within the supply chain happen only between two parties, but data privacy is much harder to control when more parties become involved. A decentralized system is the best way to provide suppliers with the privacy they need, whilst giving buyers the visibility they seek.
When created properly, a blockchain can be the solution. Suppliers can be in control of their data-sharing permissions directly, whilst their data can be securely distributed to those that are part of the network. Where a centralized system would require point-to-point integration, this decentralized blockchain network would encourage participation from suppliers in a supply chain with increased visibility.
Start early
The biggest mistake you could make would be to assume that the current disruptions will never happen again. This unprecedented pandemic is evidence enough that any level of disruption can hit your supply chain at any time. Networks have been hit from both ends, with supply and demand recoiling from the coronavirus disruptions. 
The only way to ensure that supply chains and networks are prepared for future disruptions, on any scale, is to embrace the advice of the WEF, begin to seek greater visibility, and implement technologies accompanied by enabling policies. The sooner this is implemented, the sooner companies and organisations can future-proof their networks for the foreseeable future.