Walmart introduces new plastic waste reduction commitments for US private brand suppliers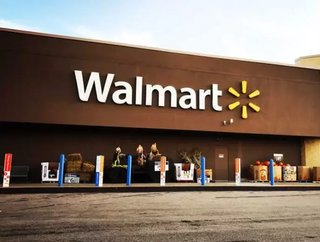 Walmart has introduced a new wave of plastic waste reduction commitments and it will look to achieve these through its vast USsupply chain ecosystem. T...
Walmart has introduced a new wave of plastic waste reduction commitments and it will look to achieve these through its vast US supply chain ecosystem.
The company announced the new commitments at its annual supplier forum this week and confirmed that it will affect more than 30,000 Stock Keeping Units (SKU) within Walmart's portfolio. Walmart identified that it will focus heavily on its private brand packaging as it will look to encourage national brand suppliers to follow in its sustainable footsteps.
The new commitments will see Walmart and its US private brand suppliers seek to achieve 100% recyclable, reusable or industrially compostable packaging by 2025, target at least 20% post-consumer recycled content in private brand packaging by 2025, label 100% of food and consumable private brand packaging with the How2Recycle label, work with suppliers to eliminate the non-recyclable packaging material PVC in general merchandise by 2020 and reduce private brand plastic packaging when possible, optimising the use to meet the need.
SEE ALSO:
Walmart has also introduced a new recycling playbook which will provide information to companies that are looking to improve their own recyclable packaging goals and recycled content goals. This coincides with the call for more suppliers to join the company's Project Gigaton platform. Project Gigaton is an initiative to 1bn metric tonnes (a gigaton) of greenhouse gases from the global value chain by 2030. Suppliers will sign up to the platform and share their efforts to take them to the "next-level" through goal-setting and Walmart credit.
"As a global retailer that has set an ambitious aspirational goal to create zero waste, we fully recognise that reducing plastic waste by increasing packaging circularity is an area where Walmart can lead," said Laura Phillips, Senior Vice President, Global Sustainability, Walmart. "Today's announcement marks another key milestone in our ongoing journey of working with our private brand and national brand suppliers to deliver access to high-quality, sustainable products as part of the Walmart everyday low-price promise."
With more than 275mn customers worldwide and a 2019 revenue of US $514.4bn, Walmart recognises its responsibility to make a real difference and continues to be a leader in sustainability, corporate philanthropy and employment opportunity.