Upgrading RFID and Automated Track and Trace Solutions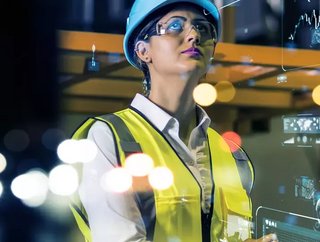 Why do decades-old tech like RFID remain relevant despite digital disruption - and which recent innovations can accelerate traceability and SCM?
During the COVID-19 pandemic, global supply chains faced the challenge of rapidly adjusting their business priorities to new customer preferences. Local supplier backlogs, winter storms, and the Suez Canal backup in March underscored the need for efficiency and visibility across the supply chain. 
According to Christof Backhaus, Digital Lead Product Supply and Smart Label Project Lead at Bayer, companies must now place critical importance on tracking and tracing their products. "All large enterprises in the world dealing with finished goods," he said, "seek functional and technical solutions to real-time channel inventory." 
Indeed, RFID's real-time tracking data allows executives to make quick, well-informed decisions in moments of supply chain crisis - and rather than unfolding across days or weeks, it only takes a matter of minutes. 
Why does RFID remain relevant despite digital disruption? 
Essentially, RFID uses radio frequency waves to transfer data wirelessly between a scanner and a tag. In contrast to barcode technology, which requires a stationary scanner, RFID tags can be pinged from anywhere in the world, allowing companies to track real-time movement through the supply chain. RFID tags can also scan unique SKU numbers and distinguish between varying product sizes, colours, and styles: a critical feature for increasingly personalised end-user products. 
Though the first patent for RFID tags appeared in 1973, higher accuracy rates, lower costs, and advances in sensor and data technology have made it newly accessible to a wide range of companies. Today, the technology is used in logistics networks, manufacturing and delivery networks in the pharmaceutical industry, and any business where efficiently tracking and monitoring product location is critical: raw materials, consumer products, cars, electronics, retail, and agriculture. 
What are the key benefits? 
Overall, automated track and trace solutions keep labour costs low, optimise operating costs, mitigate security risks, use capital effectively, and assist companies in adhering to regulatory requirements. 
 
Below are three in-depth dives into how RFID benefits major industries: 
Pharmaceuticals: RFID tags help manufacturers safeguard sensitive products such as vaccines, tracking where they are and when they will arrive in real-time. Sensors closely monitor temperatures to ensure regulatory compliance. If anyone tampers with a shipment, the sensors alert the company. 
Logistics: RFID identifies process gaps and frequent anomalies by monitoring a product's lifecycle from shipment to delivery. This data helps decision-makers predict the most efficient routes and therefore optimise their distribution schedules. 
Retail: Sensors help guard shipments against theft and provide critical intelligence when shipments go missing. Before adopting RFID technology in 2203, UK retailer Marks and Spencer relied on barcodes to scan inventory. When they made the switch, their productivity increased from a maximum of 400-600 items scanned per hour to up to 15,000 items scanned per hour. Building on their initial success, the retailer expanded the use of the technology and is still using it today. 
Regardless of the industry, RFID promotes accuracy, immediacy, and efficiency. Companies reduce human error by automatically scanning products, keep track of inventory even in geographic locations with poor connectivity, and help streamline warehouse operations by identifying exact product locations. 
Which recent innovations have changed the game? 
With recent developments in cloud technology and IoT, a multitude of cloud-based alternatives have emerged to challenge traditional RFID technology. One of these cutting-edge solutions is Sony's Smart Label - an intelligent shipping label that runs on AT&T's global cellular network. 
As with any good innovation, Sony's proprietary technology started with a customer need ready to be solved: the Bayer Crop Science Division lacked an international IoT solution that could track seed products from start to finish throughout its distribution channel. Millions of dollars of revenue stood at stake, so Bayer turned to Sony to develop a smart label that would set the organisation up to manage its supply chain with end-to-end visibility. 
Sony's printable and disposable adhesive label allows companies to track the condition and location of their products worldwide and act upon the vast amounts of data it collects. The process is simple: the label activates when attached to the package, connects to AT&T's secure LTE-M network, and sends data to the Smart Label Cloud in real time. 
In sharp contrast to other smart label solutions that place trust in a patchwork combination of Wi-Fi, radio-frequency identification, and other limited coverage connections, the Sony Smart Label connects solely through a secure and universally-available cellular network. "Working with Sony," says Robert Boyanovsky, the vice president of Mobility, IoT and 5G at AT&T, "we provide full visibility of every item shipped." 
Most importantly for companies on the edge, the Smart Label integrates with existing enterprise systems to achieve full visibility, thus adding value without disrupting supply chain process flow. 
Why is this important now? 
Companies that previously delayed introducing RFID and other automated track-and-trace technologies can capitalise on recent developments that lower costs, improve accuracy, and supercharge traceability. 
Clearly the technology has value in today's uncertain global marketplace, and can help decrease the costs of tracking goods. To quote Christof Backhaus, the Project Lead at Bayer, "the Smart Label indicates how much product is in the market, from the packaging line to the end customer." Companies no longer have to spend a small fortune to take advantage of recent IoT developments. "Due to the technical composition [of the label]," Backhaus explains, "we don't require additional infrastructure, manual scanning, or other expensive tools." 
Over the decades since RFID was first introduced, support for introducing it to company supply chains has also improved. AT&T's IoT Professional Services Organisation, for example, supports companies through the end-to-end design and integration process--from installation to deployment and project management. 
Companies that invest in traceable and visible supply chain solutions stand the best chance of survival, adjusting in real-time to natural disasters, shipping backups, and slowed-down supplier turnarounds as a result of the global pandemic. "Smart Label promises to help businesses like Bayer realise the full potential of the IoT," says AT&T's Boyanovsky. "[We can] deliver improvements in revenue and cost savings and make supply chains more efficient." 
Certainly, company executives will be hard-pressed to ignore recent innovations. In an age of uncertainty, RFID and its challengers herald a welcome sense of supply chain security. The next step? "Our sales team," Boyanovsky adds, "is prepared to engage with prospective customers now."