Unilever floats sea container 'travel factory' concept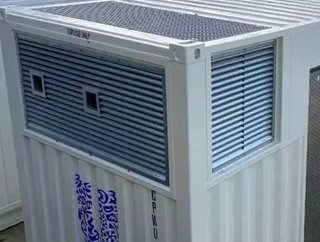 Portable new production units will cut waste, enhance new product development and increase response to local market demand...
A 'travel factory' housed inside a 40ft shipping container could be the next step in Unilever's ambition to increase flexibility in its production lines. 
The prototype food factory will produce liquid bouillon, a popular seasoning for soups and stews, as part of Unilever's Food Solutions business during a trial in Wageningen, The Netherlands. If the scheme is fruitful, it could be expanded to include production of condiments such as ketchup and mayonnaise, or ice cream products. 
Unilever hopes this latest addition to its supply chain will help cut down on material waste, as well as take advantage of local ingredients. Its small form factor and portability will allow the consumer goods giant to manoeuvre the digital factory around the world in response to shifting demands in local markets. It will also be used as a versatile platform to conduct product trials in low volume, side-stepping the need to power up inefficient mass production lines. 
Data-driven production
Unilever's travel factory is remotely run using IoT sensors that feed into the central Platform Eco System, leveraging live production data. Only a skeleton crew of two or three people are needed to operate the factory. Encapsulated within its own eco-system, and fed by just a single electrical cable and one water hose, the pods use end-to-end automated process at every step of food production, from raw ingredients, to cooking, and finally packaging the shelf-ready product. The pilot factories will be able to produce around 300 tonnes of liquid bouillon seasoning every eight hours. 
'Thousands of nano factories'
Unilever's grand vision for the scheme is a network of small-scale production facilities situated around the world "wherever, and whenever, needed". Unilever says the units could also play a key role in other product categories, such as its beauty and home care products business. 
Olivera Trifunovic, a Unilever Engineering Manager who helmed the travel factory project, envisions "a new dynamic model where thousands of nano factories could be run from a central system, allowing us to have flexible production lines wherever, and whenever, needed". 
Units could also be leased, rented or sold to entrepreneurs outside the consumer products group, opening new doors for collaboration and creating innovation testbeds.