The Ultimate Procurement & Supply Chain Event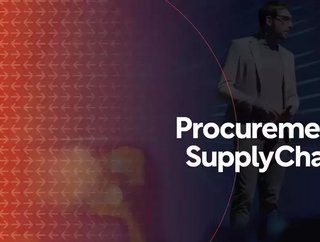 Take a look at our agenda for Procurement & Supply Chain Live, where innovation meets implementation, coming to you live from London
From September 28th-30th, network with C-level executives, gain insight from industry pioneers and walk away with actionable insights that accelerate your career. By the end of the week, we promise you'll have the skills to solve the world's most pressing supply chain and procurement challenges. 
The three-day show is an essential deep dive into the industry, with influential speakers sharing insights and strategies from their organisations, group roundtable discussions, and fireside chats. Whether you attend virtually or in person, you'll strategise how to cope with global disruption, learn from industry leaders, and walk away with tips, tactics, and tangible connections. 
How to Attend
In a COVID-disrupted era, we know that the majority of people would rather avoid travelling for events─why take the risk, right? In response to the continued disruption, BizClik Media Group has decided that Procurement & Supply Chain LIVE will offer the best of both worlds through hybrid accessibility. 
That means you and your peers can attend the event in person or virtually ─ with no disadvantages for people who choose not to make the trip to the Tobacco Dock venue. 
In-Person
Procurement & Supply Chain LIVE will be held at the Tobacco Dock in London, an industry-leading venue that is renowned for delivering world-class events. For attendees' peace of mind, the venue is working to the government-endorsed AEV All Secure Framework, alongside mia's AIM Secure and 'Good to Go' accreditation, they will ensure that we achieve a COVID-secure environment to facilitate all of your networking needs. 
Virtually
Our physical venue is both historic and stunning, but it has no bearing on the information that you and your peers can gain from the event. You can still absorb it all, interact with other attendees, and enjoy the conference experience on your alternative, virtual platform. 
The platform will feature live feeds from all of the stages, as well as virtual networking areas. So, if you want to avoid travel, it's not a problem! You can still get involved and enjoy the entire experience from the comfort of your own home. 
What's on the agenda?
With keynote addresses from global leaders, dynamic roundtable discussions, and extensive networking opportunities, Procurement & Supply Chain 2021 will expand your network, deliver insight, and enhance your organisation's reach. 
Across the three-day event, a number of relevant topics and trends surrounding procurement and supply chain will be discussed. 
Tuesday 28 September - Digital supply chain
Procurement strategy (11:30 am)

Supply chain leaders forum (12:00 pm)

Women in supply chain (14:00 pm)

Procurement technology (14:30 pm) 
Wednesday 29 September - Procurement consulting
Sustainability (11:30 am) 

Supply chain management (12:00 pm) 

Digitalisation (14:00 pm)

Risk & Resilience (14:30 pm)
Thursday 30 September - APAC sessions (04:00 am)
Influential executives from around the world will give their insights and professional experiences surrounding these topics, allowing you and your company to leave with valuable information. 
Meet the Speakers 
Alex Jennings, Chief Procurement Officer at DS Smith
Alex Jennings has a track record of delivering bottom-line procurement results. He's built a Global Procurement function that saved £150mn over three years, managed a culturally diverse team of sales directors across Europe and Asia, and developed a pricing and negotiation strategy that delivered £164mn improvement over three years. At Proc/Supply Chain LIVE, you'll get his world-class insights into stakeholder management, strategic sourcing, and end-to-end supply chains. 
Eric Cohan, Chief Procurement Officer at HCL Technologies 
As the first CPO in HCL's history, Eric Cohan leads the company's global supply chain, sourcing, contracting, and procuring for all spend categories, from tech to travel to HR. But whenever you talk to him, he's incredibly down-to-earth and willing to share his knowledge. A true procurement leader, Eric believes in being agile, responsive, and going the extra mile. Join us at LIVE to hear his thoughts on pandemic response and supply chain innovation. 
New Sponsor: Suppeco, Leading Procurement/SRM Software Provider 
Finally, an exciting announcement! We have a new sponsor joining us this week. 
Relationships have been in Suppeco's DNA since the very beginning. With Sheldon Mydat and his team's track record of driving collaboration and achieving success across the logistics, communications, defence, public sector, and financial services sectors, we're proud to have them on board as our latest LIVE sponsor. 
The past year has shown how important supply chains are and the importance of managing them correctly. With increasing digitalisation across all industries, you won't want to miss out on our great speakers and information surrounding this topic. Preparing your company for the future is key, and we are sure you will gain great insights at our three-day event. 

Order now to make the most of our early-bird offer. Ticket prices increase over 50% soon! For tickets and information, head over to our event site.