UK companies remain positive despite supply chain concerns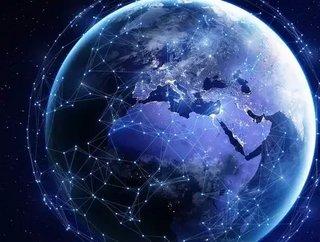 Latest HSBC report identifies that UK companies are maintaining positivity when it comes to international trade despite having supply chain concerns...
In a report conducted by HSBC tohe company reports that over two thirds of UK companies are maintaining positivity when it comes to international trade for the next two years, despite the challenges faced due to COVID-19.
The bank's latest 'HSBC Navigator' report surveyed over 10,000 companies in 39 markets. Of those 10,000, 1,000 were from the UK.
Compared to France and Germany (63%), the report found that 68% of British businesses remain positive about international trade. However, whilst organisations are maintaining positivity the overall trade optimism in the uK is down by 18% compared with 2019. This represents the largest drop in Europe alongside France. Despite this 61% of UK businesses have no plans to stop or reduce trading with existing partners in the next two years.
"It's encouraging to see that, despite the extremely difficult external environment that we are living through, UK companies have not lost faith in the power of international trade to grow their business. There is understandably concern for the months ahead as we continue to tackle the pandemic and, with just one month to go until the end of the transition period, we'd encourage businesses to take time to understand how their operations could be impacted in January and put contingency plans in place. I am confident the innovation and entrepreneurial spirit of our businesses will carry firms forward with momentum into the next year as they continue to search for growth in markets around the world," commented Ian Tandy MBE, Head of Trade for HSBC UK.
Other key findings:
51% of UK companies expect international trade to become more difficult in 2021, while 16% believe it will become easier
90% of business leaders have concerns about their supply chains due to COVID-19 and economic uncertainty
31% of UK companies are selecting suppliers based on how effectively the operating country has managed COVID-19
28% have increased their use of digital and technology
28% are selecting suppliers based on operational resilience and the ability to deliver quickly
"Supply chains have been tested like never before and many business leaders are now understanding the importance of having transparency through each layer of their suppliers. As firms look to 2021, increased resilience and increased usage of technology within supply chains will be of the utmost importance. We've seen businesses keen to diversify their suppliers to provide greater geographical contingencies and also incorporate innovative technology into their day-to-day business to streamline operations and help protect them from unpredictable economic uncertainty. These changes will be essential for businesses to thrive and grow in the months and years ahead," concluded Tandy.
For more information on procurement, supply chain and logistics topics - please take a look at the latest edition of .