Turning Indirect Spend into Spend Management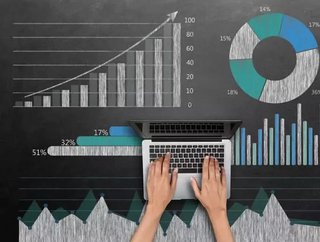 The competition in the middle market supply chain is growing rapidly, and finance executives are looking to trim the fat from their budgets to remain co...
The competition in the middle market supply chain is growing rapidly, and finance executives are looking to trim the fat from their budgets to remain competitive. Vendor contracts and personnel are the two expenditures most likely to be scrutinized first. However, many executives fail to recognize a much more draining weight on their books: indirect purchasing.
Often, finance executives treat indirect purchasing as minor ad hoc purchases. However, this deregulated approach can leave hundreds of thousands of dollars on the table for a single given business. This overlooked aggregate budget drain is known as "dark purchasing."
Properly managed indirect spend through a third-party P2P provider presents a wealth of savings and cost avoidance opportunities for the remainder of the fiscal year. Here are some tips for reeling in dark purchasing to maximize a budget:
Education. 
One of the first steps companies can take to fight dark purchasing is to clearly identify procurement responsibilities within an organization. Internal stakeholders and departments need to buy into the importance of a transparent procurement process and be aware of the protocols in place. Whether it is purchasing a box of pens, a new printer, or a block of hotel rooms, any employee with purchasing power should be acquainted with and have full access to a company's tracking technologies.  
While there is a growing emergence of third-party technologies designed to help businesses manage dark purchasing, a majority of the options available are not user-friendly and can deter executives from doing their due diligence in reporting expenditures. The resulting lack of centralization and compliance can result in exorbitant shipping costs, fewer bulk discounts, double-purchasing, and more—further adding to an executive's budgeting nightmare.
Having a world-class procurement system in place can only go so far if employees are not aware of proper protocol and practices. By cutting down on employee purchasing outside of established protocol, financial executives eliminate the need for cumbersome expense reporting and ensure all purchases made are saving money for the bottom line.
Aggregation. 
While a company's manufacturing and accounting departments might not have much in common, the success of both departments does rely on access to indirect tools, from staples to computers. In large organizations, rigidly isolated departments can wreak havoc on a buyer's ability to gain company-wide efficiencies.  By aggregating the needs of all departments, executives in charge of indirect procurement can implement a company-wide contract that will allow for advantages such as volume discounts.
Large companies can often fall prey to disorganization and decentralization through lack of communication and transparency. Effective spend management works best when buys are centralized and coordinated across departments. This is best handled through a highly visible and transparent cloud-based system that allows financial executives to monitor purchases in real-time.
Automation.
Finance executives are looking to automate back-end processes and indirect procurement in order to focus on their core competencies. Technologies that lean on the power of automation help businesses grow without losing revenue by streamlining financial processes.
Automation is key for data visibility, accuracy, and speed across all finance departments. Laborious and mundane processes, like manual payments and data entry, can often require multiple human touches and reviews that decelerate the speed at which transactions are approved. Multiply this by the number of transactions the business handles as a whole in a given month, and the lag will be reflected in the end-of-year earnings. This also trickles into executives' ability to manage cash flow, decreases discount capture, and can adversely affect relationships with suppliers.
By embracing back-end process technologies, businesses will increase revenue without adding unnecessary overhead. The added efficiency and accuracy created through automation will pour money back into the budget—as well as free up valuable time and resources.
Dark purchasing can usurp valuable company resources, but it doesn't have to be that way. Digitizing the procurement process for an enterprise may seem daunting, but it is the most effective way to ensure spend stays on track. Easy-to-use outside services can ease implementation, help fight dark purchasing, and reel budgets back in to maintain a competitive edge in the supply chain.