TSMC Considers EMEA and APAC Supply Chain Expansion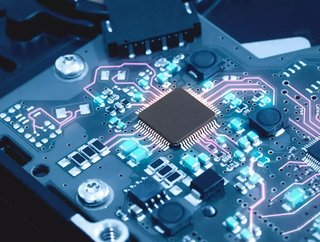 Taiwan Semiconductor Manufacturing Co. is considering opening new chipmaking plants in Germany and Japan in an attempt to diversify its supply chain
Taiwan Semiconductor Manufacturing Co. (TSMC), the industry leader in chipmaking, renowned globally for providing the cutting-edge silicon components that make smart technology, ranging from cars to mobile phones, run at break-neck speed with technological ability that was only dreamt of a few decades ago, is currently in the early stages of considering a new chipmaking plant in Germany. This news came from Chairman Mark Liu, who today told shareholders of the potential change. 
It has also been known for some time that TSMC, which is also the world's biggest chipmaker, has been conducting due diligence in Japan, where it is considering building another semiconductor facility to alleviate the struggle of its Taiwan-based plant caused by surging demand as the global economy strives to rebound after the damaging effects of COVID-19. Liu reportedly told shareholders that the potential Japanese plant continues to depend on customer demand, which the company is said to be closely monitoring─they are supposedly in weekly talks to assess the overall viability of the project. 
Localising the Global Supply Chain
Branching out from the small island-nation of Taiwan is definitely a big step for TSMC, and the company will look to share the cost of their plant launches if they go ahead with the move. A cost that, in truth, many nations would gladly help burden, given TSMC's vital importance to tech infrastructure that the company has successfully monopolised since its founding in 1987. 
While it is a big step, I can't say that it was an unpredictable suggestion. Last year, TSMC announced that it would expand into the United States─a big win for the western nation in its tech war with China. Right now, the company is going through the process of setting up a plant in Arizona, in which workers will focus on the development of infrastructure and national security applications, but not necessarily the creation of cutting-edge chips. 
The move isn't only a big step. It's an absolutely vital one. If we learned anything from the first year and a half of the COVID-19 pandemic, it's that while globalisation may have been a positive move for a bustling global economy, it has brought with it incredibly fragile interconnected supply chain networks. The overall fragility and myriad of disruptions that hit the semiconductor industry have caused manufacturing delays which are set to last years, and so, it seems fitting that the leading chipmaker would consider regionalising its plants to ensure that it can serve not only the Asia Pacific region but also EMEA, and North America. 
Investing in Germany
Being a nation known for its technological and engineering wizardry, Germany seems like a strategically sound location for a Europe-based TSMC plant. The Deutschland plays host to several of TSMC's major customers, including Daimler AG, Infineon Technologies AG, and Volkswagen AG, whose electronics suppliers rely heavily on the Taiwanese company─and will continue to do so, as the world of automotive moves into an era of 'electric' for the much-needed sustainable transportation solutions. 
Unfortunately, though, it's unlikely to be plain sailing for the Taiwanese powerhouse, whose fierce rival, GlobalFoundries Inc., has also signalled its intention to expand into Dresden, Germany, while Intel Corp has also signalled its interest in the country. It could turn out that Germany won't only be dominant in the fields of automotive and household engineering but also known worldwide as the chipmaking hub for continental Europe if all of these major players bring their plans to fruition. 
Investing in Increased Production
TSMC is classed as the world's most advanced manufacturer of semiconductors and produces technology far superior to the likes of Foxconn, which services Apple from its manufacturing hub in China and Qualcomm in the United States. The listed companies have had a strong influence over global politics in recent years, and TSMC has found itself at the very forefront of the fight between Washington and Beijing for worldwide technological dominance─ultimately, by monopolising the semiconductor supply chain, the company has inadvertently put itself at the centre of the biggest conflict of our time. It now finds itself negotiating with governments and major corporations, all of which are desperately trying to acquire the chipmaker's product to power their businesses and economies. 
As Bloomberg reporter Debby Wu says, 'Taiwan's grip on the semiconductor business -- despite being under constant threat of invasion by Beijing -- represents a chokepoint in the global supply chain that's giving new urgency to plans from Tokyo to Washington and Beijing to increase self-reliance.'