Top McKinsey technology trends outlook for 2022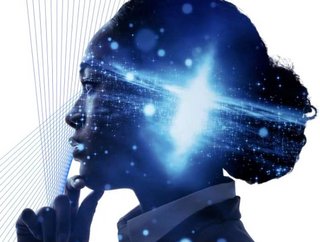 McKinsey's Technology Trends Outlook 2022 shows how technology is a catalyst for change across business, governments, and institutions, offering possibilities to increase productivity, to innovate, and to contribute to humanity's well-being.
McKinsey's annual tech trends outlook report lists clean energy, mobility tech, Web3, industrialised machine learning & quantum solutions as techs to watch
The annual McKinsey Tech Trends Outlook for 2022 involved the business working with internal and external experts, to identify and interpret the most significant technology trends unfolding today.
The study examines such factors as investment, research activity, and news coverage to gauge the momentum of each trend. McKinsey also conducted dozens of interviews and performed deep research to learn which industries are likely to benefit most as they absorb these technologies.
Disruptive supply chain tech: Immersive reality tech
Immersive reality includes multi-stranded developments, including:
Spatial computing (Interprets physical space and introduces virtual 3-D objects, allowing users to interact with environments that feature virtual elements)
Mixed reality (Modifies the real world through a device, augmenting or diminishing the user's view of the world).
Augmented reality (Interacts directly with and overlays onto the dynamic external reality, such as AR glasses with live translation). Runs interactively in 3D and real time.
Supply chain applications include diagnosing flow constraints in warehouses and managing vehicle fleets.
Disruptive supply chain tech: Quantum technologies
Quantum technology has been around for a long time, with examples including lasers and MRI scanning, but there are now other emerging quantum technologies:
Quantum computing – uses quantum properties of particles to process information at a much higher rate than a tradtional computer can.
Quantum sensing — could provide measurements of various physical quantities at a sensitivity that is orders of magnitude higher than classical sensors can achieve. Applications include radar and magnetometers.
Quantum communication – is the transfer of encoded quantum information between distant locations based on an optical fibre network or satellites
These futuristic technologies are set to change computational, networking, and sensory infrastructure in coming decades, unlocking use cases and capabilities previously unimaginable.
Disruptive supply chain tech: Trust architectures and digital identity
As technology advances, so do cyberattacks, with supply chain being particularly vulnerable, because of the thousands of vendors that comprise large value chain (and that can be targetted in so-called back-door cyberattacks, with multinational companies being the target.)
Digital-trust technologies empower organisations to gain a competitive advantage by building, scaling, and maintaining the trust of stakeholders – such as customers and regulators in the use of their data and digital-enabled products and services.
High growth techs in this area include IT security system design, where all entities, inside and outside the organisation's computer network, cannot be trusted by default and need to prove trustworthiness. Includes access management, device protection, network security, data encryption, continuous monitoring, and more.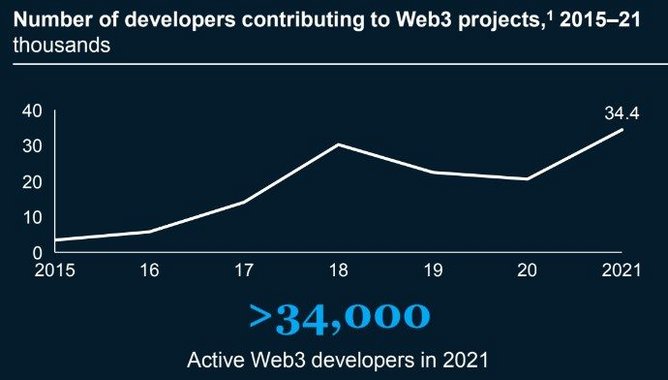 Disruptive supply chain tech: Web3
Web3 includes platforms and applications that enable shifts toward a future, decentralised internet with open standards and protocols while protecting digital ownership rights, providing users greater data ownership and control over how their data is monetised, and catalysing new business models. Web3 is defined by decentralised databases and software programs, open-source code, public immutable data, public-private key cryptography.
Web3 enables a transition from omnichannel – which is not nesrly 'omni' enough – to unichannel, which is short for 'universal channel'. This will seamlessly integrate customers' digital identity across applications by leveraging a common blockchain data layer, as opposed to a siloed view of customers that is limited to an individual business's customer profile.
Disruptive supply chain tech: Applied AI
Over half (56%) of respondents to a 2021 global McKinsey survey said their organizations were adopting AI (up 50% from 2020). Applied AI uses intelligent application to solve classification, prediction, and control problems to automate, add, or augment real-world business use cases. As AI technologies rapidly push new frontiers of innovation, business adoption continues to grow across use cases:
Computer vision
Natural-language processing
Deep reinforcement learning
Knowledge graphs
Risk management
Service operations optimisation
Products and services development
Disruptive supply chain tech: Industrialising machine learning
Machine learning (ML) workflows are the processes that bring AI and ML into production for real-world business use. Solutions industrialising ML provide the software and hardware technologies to scale ML workflows, and ease the development and deployment of ML for organisations. Use cases include automated data management for high-quality data reuse across hundreds of solutions, and model management, for full transparency on production solutions. Many industries are already reaping the benefits of low-code and no-code platforms.
Disruptive supply chain tech: Advanced connectivity 5G/6G cellular, wireless low-power networks, low-Earth-orbit satellites, and other technologies support a host of digital solutions that can help networks increase geographic coverage, reduce latency, reduce energy consumption, increase data throughput, and increase spectrum efficiency. This has led to higher-quality network access for consumers and unlocked new use cases for industrial players.
Enhanced connectivity is an enabler for IoT applications, which will in turn increase the need for 5G and Wi-Fi 6, and also for edge and cloud computing technologies, which will unlock the benefits of next-gen computing, both for consumers and industrial verticals.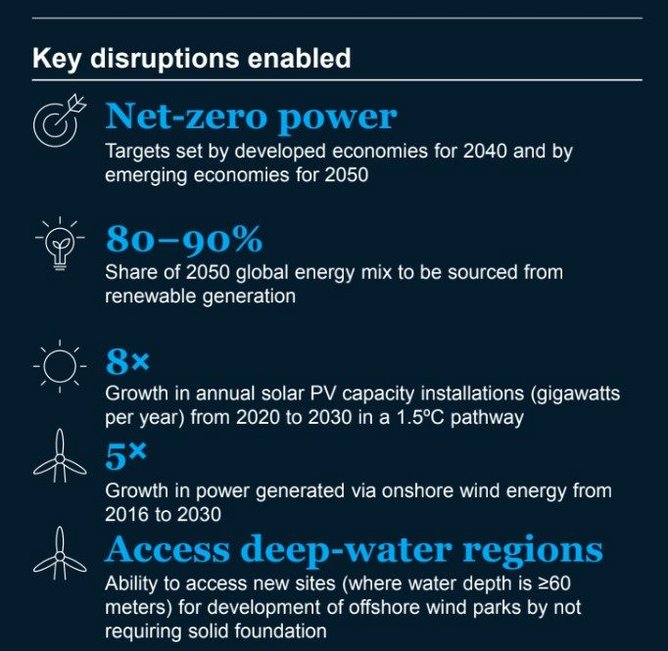 Disruptive supply chain tech: Clean energy
The clean energy future is a trend toward energy solutions that help achieve net-zero emissions across the energy value chain, from power generation or production to storage to distribution. It covers renewable energies (solar, thermal), sustainable fuels (biogas and biooil), and green hydrogen fuels.
A huge application for supply chain here is the even growth and cost electric vehicle charging infrastructures, which at present vary hugely in charge times and cost.
Disruptive supply chain tech: Mobility
Mobility is undergoing a shift toward autonomous, connected, electric, and smart (ACES) technologies. This shift promises to disrupt markets while improving efficiency and sustainability of land and air transportation of people and goods.
This has huge ramifications for logistics, with the development of equipment, applications, and systems that use vehicle-to-everything communications to address safety, system efficiency, and mobility on roadways.
This in turn will move the technology levers needed to reduce Scope 3 emissions from materials production and end-to- end manufacturing process and increase use of recycled materials across the value chain.