Thanksgiving for All Courtesy of Robotic Pickers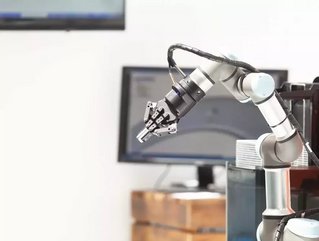 Vulnerable people in the U.S are thanking robots this year...
As the entire world continues to turn despite the pandemic, those less fortunate have been put at a higher risk than ever before, but with the help of , an industrial automation pioneer, 100s of communities will be able to eat pre-packaged food this year. 
Teaming up with , a non-profit food organisation that has been helping New York families put food on the table since 1982, and (GBFB), the largest hunger-relief organisation in New England, serving over 100 communities in Easten Massachusetts, the trio plan to employ their new 'Picking With Purpose' (PWP) strategy, designed to utilise Berkshire Grey's AI-powered robotic picking technology, to deliver food to those in need with industrial distribution center efficiency. 
"At a time of unprecedented and increasing need in the city, we need to do everything we can to get more food to more people," said Jilly Stephens, CEO of City Harvest. "Berkshire Grey's innovative technology as well as their generous donation of food enables us to provide Thanksgiving meals to more than 12,000 people, ensuring thousands of New York families have a truly Happy Thanksgiving."
Going Beyond Thanksgiving 
The partnership will see New York and New England families receive special packages of Thanksgiving foods such as stuffing and potatoes, items that are in high demand during this time of year. PWP is designed to automate the packing process, as well as give volunteers more time to sort and repackage fresh produce, 40,000 pounds of which was donated by Berkshire Grey. 
"The robotic system used to pick and sort food for the Picking With Purpose program is the same technology that our global retail and fulfillment customers are using to speed delivery of essential items to customers during the pandemic. Our employees have rallied around using our technology to ensure vulnerable people have access to the food items they need," said Tom Wagner, founder and CEO of Berkshire Grey. "With additional support and donations from corporate partners, we hope to make the surplus food distribution supply chain more efficient for many more years to come."
The partnership is intended to last longer than the Thanksgiving period, and extend the program so that it can help deliver critical goods in the events of natural disasters or other catastrophic events. Utilising technology in this way, to help people that are less fortunate, and perhaps do not have the same access to certain things, is only a good thing in modern COVID times and beyond, and hopefully this charitable team-up will set the stage for more companies to take the same strides into helping communities globally.