Tech set to boost UAE supply chains, FedEx report suggests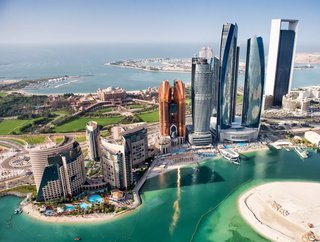 FedEx Express study reveals artificial intelligence, Internet of Things and Blockchain are taking root in United Arab Emirates
Supply chains in the United Arab Emirates (UAE) are set to benefit from the country's readiness to embrace next-gen technologies, a FedEx Express study indicates.
The study, called Future is Now, says technology is transforming virtually every sector in the UAE, including manufacturing, healthcare, education and banking. 
More than 750 people aged between 18 and 60 from across the country were surveyed. A total of 96 per cent felt the increasing adoption of technologies such as artificial intelligence (AI), the Internet of Things (IoT) and Blockchain is a sign the UAE is ready to embrace the future. 
Such technologies are key to the development of supply chains.
AI, IoT and Blockchain boost for UAE
Take Blockchain, the digital record-keeping system developed for cryptocurrency networks.  Harvard Business Review (HBR) feels one of the most promising applications of emerging Blockchain technology is supply chain management. HBR says Blockchain has the potential to help supply chain partners create a transparent overview of the transactional flow of information, inventory and money. 
AI and IoT, meanwhile, have crucial roles to play in the creation of digitally twinned supply chains. A digital twin is a virtual supply chain replica consisting of hundreds of assets, warehouses, logistics and inventory positions. It simulates a supply chain's performance - identifying volatility, mitigating uncertainty and identifying opportunities for improvement. 
The UAE's geographical location makes it an ideal supply and redistribution gateway, and offers huge growth potential for businesses. The country's oil and natural gas reserves, meanwhile, are also the sixth- and seventh-largest in the world.
FedEx 'driven by innovation'
FedEx Express Middle East, Indian Subcontinent and Africa regional president, Jack Muhs, said: "FedEx is driven by innovation. We constantly look for new ways and ideas to meet our customers' expectations and needs, no matter where they are in the world.
"With digital transformation accelerating rapidly, technologies and innovative services with a focus on sustainability are expected to drive the future of business. Technologies like Blockchain, IoT, robotics, and automation are emerging as crucial elements in helping to future-proof prominent economic sectors and helping ensure business success."