Supply chain disruption 'makes AI investment a smart choice'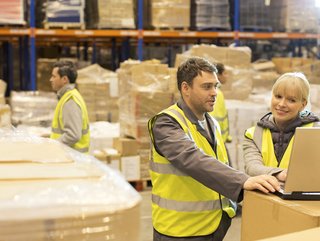 Location analytics can give organizations insight on where best to locate distribution centres.
Ongoing supply chain disruption means AI-driven businesses intelligence has never been more important, says Jeff White Founder and CEO of Gravy Analytics
There's no real end in sight to the disrupted global supply chain. Labor shortages, geopolitical conflicts, severe weather, and lingering inflation threaten to keep supply chains unsettled for the foreseeable future. To keep things flowing as smoothly as possible under challenging circumstances, businesses are seeking solutions that will help them minimise disruptions. While many professionals gravitate toward traditional supply chain planning methods, many have not yet considered leveraging a game-changing tool: location analytics. Location analytics provides insight into how consumers move about and interact with the world around them. Utilising a location analytics-based strategy can help with all facets of the supply chain, from site planning and risk assessment to staffing and predicting consumer demand.
Incorporating location analytics into supply chain strategies can help companies navigate disruptions and improve ROI. Here are four examples:
Choosing the right site for logistics
When it comes to selecting a new site for a factory, manufacturing plant, or distribution centre, location is key. As such, organisations want to make sure their new site fits within their existing network. This means accounting for factors like consumer behavior patterns, population density, and transportability. For example, would this new site be in a densely populated area or a rural town? How close would this location be to transportation hubs most important to the company, such as ocean ports, railroads, or airports? How might all these factors impact the pool of potential employees? By analyzing location analytics, enriched with other key datasets, organisations can learn more about possible site locations, as well as the businesses and residents of these areas, to evaluate their options and determine the best location for a new site.
Supply chain risk assessment
In a time where so much is still unsettled, location intelligence can help with risk assessment and management in the supply chain by identifying unexpected changes in foot traffic deep within a company's supplier tiers. For example, a large retailer can look at foot traffic across its manufacturing and logistics facilities and monitor for any anomalies that could impact its operations. They can use this data to detect potential irregularities in baseline foot traffic levels in near real-time that could be caused by a variety of unforeseen issues, like natural disasters, geopolitical tensions, and even a global pandemic. Once these anomalies are identified, businesses can quickly take action to mitigate the problem before it snowballs into a larger issue that could result in product delays and shortages. By using location data in supply chain risk management, companies can proactively discover potential bottlenecks in the supply chain and determine the next best steps to solve those issues.
Smarter staffing in supply chain
Supply chains can't function if they're not staffed properly. Location data allows manufacturers to identify where they need to staff up or where they can adjust hours. For example, during the unexpected rise in consumer interest in home improvement during the pandemic, a retailer specialising in this area might have hired extra staff at their warehouses or retail stores to keep up with increasing consumer demand. Knowing that this trend could end after COVID-19 restrictions were lifted and people were not spending as much time at home, the retailer could have been monitoring consumer foot traffic at its stores. Once the company noticed a decline in foot traffic, they could have quickly and efficiently made the necessary staffing adjustments to save time and money, which is crucial during a time of cost-cutting and smarter budgeting.
Reacting to consumer demand
Location data can help organisations forecast changes in consumer demand, which is ever evolving during this time of ongoing inflation and a potential recession. By observing historical as well as recent foot traffic data, companies can predict when demand for a specific product is expected to increase and even see this demand increasing in near real-time. Similarly, if demand for a product or service is declining, manufacturers can cut back on production, or a retailer can cancel an upcoming shipment so they're not left with excess inventory. Location data provides richer insights to use in the inventory management and customer fulfillment steps of the supply chain planning process, making it easier to adjust for changes in consumer demand.
As the peak shipping season approaches and another year of disrupted supply chains looms, organisations need to utilise anything they can to succeed and thrive. Location data unlocks an extra level of supply chain visibility, helping organisations account for any potential roadblocks. This data can make or break supply chain planning efforts, so now is the time to invest.

Jeff White is Founder and CEO of Gravy Analytics, Gravy Analytics is a location intelligence company helping organisations make better business decisions with enterprise location analytics