Study reveals majority of businesses lack confidence in their own digital future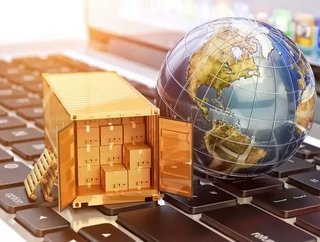 A new study conducted byPointSourcehas revealed that most organisations are already aware of their digital shortcomings but lack confidence in their own...
A new study conducted by PointSource has revealed that most organisations are already aware of their digital shortcomings but lack confidence in their own plans to realise effective transformation.
After surveying 300 decision makers in marketing, IT and operations, the study's results indicate that businesses are struggling to make decisions with end users in mind in the key areas of direction, technology, experience and culture.
While professionals across industries recognise the need for digital transformation and understand how inefficiencies in their digital strategy directly impact user experience, gaps in organisational and technical infrastructure make it difficult for them to adequately address user needs across all digital channels.
In fact, 42 percent of respondents say their organisation's digital strategy lacks clearly defined business objectives with measurable key performance indicators, and nearly half report that their organisation's digital strategy does not provide a clear understanding of audiences.
"The Executing Digital Transformation study provides a much-needed 360-degree perspective of digital transformation for industry decision makers, addressing the four key areas -- direction, experience, culture and technology -- and how they work together to create a solid organizational framework," says Gregory Ng, VP of Digital Engagement.
"It's within that structure that organisations are able to adapt and truly meet users' needs across a variety of channels and devices. But we found that for many, the path to get there feels overwhelming.
"The findings from the study provide practical insights that help organisations take the first steps to pursue a successful digital transformation and overcome common internal roadblocks."
Key findings of the report include:
Organizations lack direction and clearly-defined business objectives - While organizations may be optimistic, they lack confidence in their vision for the future. Less than half (44 percent) of survey respondents say they are extremely confident in their organization's ability to achieve its vision for growth.
Organizations struggle to provide the right customer experience across platforms - Organizations lack data and understanding of their key audiences. One in five respondents (21 percent) feel their organization does not do enough in-person research to understand its audiences.
Organizations have disparate cultures that create barriers for digital transformation - Departments are often siloed and do not regularly collaborate with one another. Only 30 percent of respondents say departments within their organization always come together to problem solve.
Organizations are using outdated technologies which hinder the customer experience - Existing systems limit digital development. Eighty-four percent of respondents say their organization has disparate legacy systems that impact the speed of development of new digital experiences.
These four key areas of digital transformation consist of eight critical components that must be addressed in order to meet external and internal business needs and deliver a seamless user experience.
"Existing processes and even architectural decisions that have driven organizational success in the past can feel culturally difficult to change, but putting off these introspections will make it increasingly difficult for organizations to thrive in our evolving digital landscape," said Stephanie Trunzo, COO and Chief Digital Officer at PointSource,
"The user experience is the key to business success, and effectively engaging users requires not only an updated digital strategy, but also support across the entire organization."
To download the full study, which includes the above findings as well as additional insights on digital transformation efforts across retail, insurance and supply chain industries, visit http://www.PointSource.com/Executing-Digital-Transformation-Study.