Sourcing Optimization: Leveraging Procurement Automation
By Kristian O'Meara, SVP of Value Engineering at BravoSolution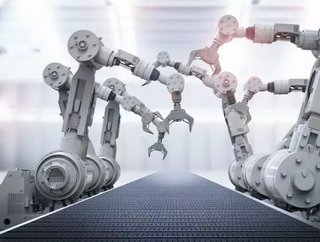 By Kristian O'Meara, SVP of Value Engineering at BravoSolution One of the top trends in the business world in the past 12 months has been "automati...
By Kristian O'Meara, SVP of Value Engineering at BravoSolution
One of the top trends in the business world in the past 12 months has been "automation".   Automation is poised to transform the way things get done. Topics like Robotics Process Automation (RPA) that can automate and eliminate mundane, repetitive tasks or the Artificial Intelligence (AI) applications behind self-driving cars has captured the eyeballs and imaginations of business leaders everywhere.
The technology itself isn't necessarily new to procurement – after all, eSourcing has been around for more than 20 years. But that doesn't mean the automation aspect doesn't have more to offer.
The Power of Automation to Drive Optimization
Most global organizations have adopted eSourcing to streamline and simplify the process of selecting suppliers. While procurement teams have been effective in knocking down the "low hanging fruit" in terms of lowering costs, the complexities facing procurement today require a more sophisticated approach to jumping the hurdles to sustainable value creation.
By using a combination of mechanical models, software and hardware to analyze supplier bids and stakeholder scenarios, sourcing optimization identifies "optimal" sourcing decisions. This automation allows organizations to:
Conduct exponentially larger and more frequent sourcing events across subcategories in areas like MRO, facilities management, and lab supplies
Provide the transparency and visibility needed to make informed choices between competing stakeholder interests
Source more categories including complex, strategic to the business, traditionally off limit categories, like management consulting services, legal, creative agencies and marketing
Set and evaluate broader selection criteria such as incumbency, risk, performance, quality, capacity, and of course, cost
Identify the best outcome in minutes, not weeks
The automation provided by eSourcing and sourcing optimization solutions combines to increase efficiency and lower costs. More importantly, together, they lower the complexity and resource-intensive nature of strategic sourcing. 
The New Procurement Paradigm
Globalization, economic uncertainty, regulations, stricter compliance requirements, natural and geo-political risks, and an aging demographic in the procurement discipline are just some of the challenges present that make strategic procurement more complex and difficult. Procurement teams continue to be measured on their ability to continuously drive costs down or out. Increasingly, they are chartered with not only ensuring reliable and responsibly-sourced supply, but also with building supplier relationships that contribute to innovation and differentiation. It's a tall order, and one that requires a more strategic sourcing model that leverages automation to maximize the power of people and process.  
Build Bridges to Maximize the ROI
While there's typically a direct reporting line from procurement to finance, in reality the function serves many masters: marketing, corporate social responsibility, human resources, supply chain and more. Savvy procurement leaders recognize that early engagement and collaboration with colleagues is a critical first step to building sourcing strategies that deliver positive value to the organization.
Understanding the business objectives for these functions can provide critical insight and information that can be used both to influence the negotiation process and make informed trade-offs when necessary. Building bridges between functions is especially essential when sourcing complex categories. Trade-offs must often be made. For example, when choosing a transportation provider, costs may be negatively impacted by choosing a greener alternative, pitting finance against corporate social responsibility. Procurement is in a unique position to solicit input upfront and provide transparency into the impact of the various options on priorities, which goes a very long way toward building consensus and ensuring compliance.
Super-Charging Process with Sourcing Optimization
Tools are great. They can increase productivity, speed the time-to-value, and free procurement teams up to focus on ways to maximize effectiveness. Getting the most from sourcing optimization solutions, though, requires more than using simply them – it requires using them strategically to drive value, uncover hidden opportunities for savings and increase efficiency. Strategies for achieving these goals include discovering the answers to four key questions:
What dynamics are behind the complexity of the category?
We've already touched on the need to understand what's driving stakeholder priorities. Clarity and context around those priorities is key to architecting the criteria that will ultimately result in the best possible outcome for the entire organization.
Which supplier factor is most needed to achieve the goal?
Aligning one of the four most common supply characteristics—price, incumbency, risk and timing – with what needs to be accomplished is key to successfully solving the spend management and sourcing equation.
What are the hidden costs?
Complex spend management can't be done well by only looking at the price quoted. Hidden factors such as inventory, logistics, switching costs, imbedded services most all be rolled in to understand the total cost of ownership for any decision.
What else can we try to find savings?
Consolidating spend to achieve volume discounts is a quick and easy way to capture meaningful savings. A not necessarily intuitive approach, but one that can be extremely effective, is to ask suppliers for help -- organizations are often surprised to find they are able to get the right product at a better value when collaborating with suppliers for more efficient outcomes.
The bottom line is compelling: with sourcing optimization, procurement teams are able to identify, evaluate, negotiate, implement and adjust the ideal mix of goods and services to best support the evolving objectives of the organization. As procurement organizations are increasingly expected to drive continuous cost improvements and make contributions to innovation and speed, those agile enough to use these advances in automation will be able to find value wherever it exists.
Kristian O'Meara is Senior Vice President of Value Engineering at BravoSolution, a leading global strategic procurement solution provider. Kristian works side-by-side with internal procurement teams senior executives to develop and drive their organizations forward with the support of strategic procurement technology. BravoSolution's procurement technology platform and practitioner experience has helped more than 650 companies and 150,000 procurement professionals in over 70 countries unlock the power of procurement to drive financial performance, build procurement organizational excellence, manage risk, and influence innovation. To learn more please visit www.bravosolution.com.