Smarter Contract Management for Better Business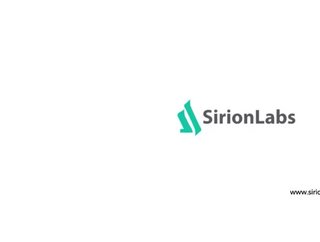 SirionLabs' smart contract lifecycle management technology and expertise are a powerful tool in supporting Vodafone's business objectives
Vodafone first  engaged with SirionLabs when the US-based contract lifecycle management (CLM) company was still in the startup stage. The telecoms giant was reshaping its CLM throughout the business. "We had a blueprint about what we wanted to achieve," says Reinhard Plaza-Bartsch, Global Head of SCM Development, Operations & Digital, Vodafone. "And SirionLabs came incredibly close to matching that blueprint with technology." 
Since the implementation of SirionLabs' technology, Vodafone has on-boarded more than one thousand contracts to the platform enabling them to improve contract compliance and performance. 
Plaza-Bartsch says: "We have also expanded the end-to-end process from post right to pre-signature. We're now able to see the end-to-end process, and therefore that made us more effective and efficient in terms of how we operate." 
The platform has given Vodafone enhanced abilities to monitor performance and compliance within the business, and take action where necessary. "As a result, there has been quite a significant benefit in terms of time freed up and given back to the business to focus on more value-add activities," Plaza-Bartsch says. 
That platform integrates with the suite of in-house and managed digital solutions already in use across Vodafone's supply chain organisation. "When we make these technologies available to our user base, it is crucial to us that they see it as one simple user journey. The degree to which Sirion integrates into our wider landscape is so important to provide that simple user experience across the board." 
It has been an evolving success story for both parties, and Plaza-Bartsch says the collaboration goes far beyond just the technology, important as it is. "One critical aspect for us in working with Sirion was the  contract management expertise in the contract management space that resided within the organisation. They understood what we were after, and that was crucial in helping us build the capability much faster.
"We really value to work with companies that beyond their technology, have a sound understanding of our business and priorities, and take a further step to incorporate these into the plans and roadmaps."