SAP announces partners for IoT blockchain initiative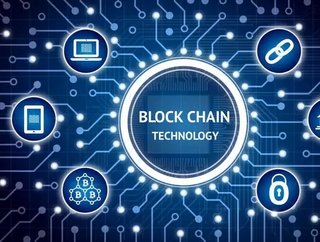 SAP is to work with a number of well-known companies in its blockchain co-innovation initiative and plans to make the digital ledger system an integrate...
SAP is to work with a number of well-known companies in its blockchain co-innovation initiative and plans to make the digital ledger system an integrated part of Internet of Things (IoT), manufacturing and digital supply chain solutions.
Companies including Capgemini, Deloitte, GrainCorp, HCL Technologies, HERE Technologies, Moog Inc., Natura Cosméticos S.A., NetApp and PeerNova are collaborating with SAP to validate use cases and business models for blockchain usage for product and asset lifecycle management solutions from SAP.
"In the digital economy, an iterative, fast-paced approach in close collaboration with our customers and partners is imperative," said Dr. Juergen Mueller, Chief Innovation Officer, SAP.
"With the blockchain service as part of the SAP Leonardo digital innovation system we are enabling an open collaboration around distributed business processes in peer-to-peer networks."
The SAP Leonardo Blockchain Co-Innovation programme gives SAP customers and partners the opportunity to explore applications including registering events to blockchain from product inception and design to manufacturing and logistics phases for product track and trace.
The programme also addresses parts serialisation and order validation for inventory management and for product providence and authenticity.
SAP is also exploring digital supply chain scenarios where different suppliers submit offers directly to blockchain to improve effectiveness across their business networks.
"At Moog, we can see that distributed ledger technology will be a key enabler for more digital, connected and leaner workflows within the industrial, medical and aerospace businesses," said George Small, Chief Technology Officer, Moog Inc.
SEE ALSO:
"We believe that shared, distributed ledgers are all about collaboration and openness. Our collaboration with SAP will accelerate the development of distributed ledger tools and infrastructure needed to realise our vision of the future."
SAP also opened registration for the SAP Leonardo Blockchain Early Access programme, which provides customers and partners access to standard SAP products that have been enhanced and augmented with blockchain functionality.
In its early access blockchain programme, SAP is focusing on industries including automotive, aerospace and defence, discrete manufacturing and utilities, with additional participation across the broader supply chain and business networks, including logistics network providers.
"Blockchain is a transformative technology that can simplify multiparty transactions and open new possibilities for digital innovation in many industries," said Dr. Tanja Rueckert, President of IoT and Digital Supply Chain at SAP.
"Our early access customers and partners can join SAP to get a first-mover advantage innovating and scaling blockchain as a core part of their Internet of Things strategies."