QR technology: The Bridge to a Sustainable Fashion Industry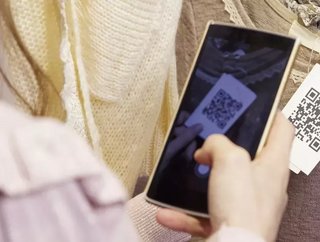 Supply Chain Digital discusses how the fashion industry supply chains can create a more circular economy and be more sustainable with QR code technology
As one of the top polluting industries, Sara Swenson, Global Senior Manager Sustainability at Avery Dennison explains "there's debate whether it's the third, fourth or fifth most polluting industry, but it's generally well known that about 4% of global carbon emissions and about 20% of water pollution comes from the fashion supply chain. So obviously it's massive. On the US side, we dispose of about 70 pounds, which is about 30 to 32 kilogrammes clothes every year. So it's a growing impact that has dramatically started impacting the world."
Could Technology be the Answer to Sustainability Challenges?

Year after year, over 100 billion new garments are made, with US$450bn worth of textiles thrown away around the world. The emergence of a 'fast fashion' society has resulted in the average person not only buying 60% more clothes than in 2000 but also discarding more. On average, a family in the Western World throws away 30kg of clothing a year, with only 15% being recycled or donated. 
"Over the past 20 years, environmental issues have ramped up and 'fast fashion' is partly to blame," says Swenson. "Fast fashion has changed the mindset of how quickly styles and consumers want to update their clothing lines. But over the past 20 years, consumers purchased about 60% more clothes than we did in 2000 and we're not circulating those materials back in. They're really going in a linear fashion: take, make and waste out. 
"We've really switched from having high quality garments to lower quality, more plastic based garments, and out of those that are manufactured every year, about 30% are just overstocked, they're never even sold. So there's all these waste stitches along the supply chain that need to be figured out, and then the recirculation of those raw materials back into the supply chain. None of that's happening with fast fashion, because everything is done so quickly and consumers want new products so much faster than ever before."
Adopting a circular economy approach, instead of a linear one can help the fashion industry to become more sustainable. "A Circular economy is really about designing out that waste and pollution that I was talking about within the supply chain, and then keeping those products and materials in use for as long as possible, and then regenerating them back into the supply chain at the end of their life," says Swenson who strongly believes that this is important to do, "because A: we all know the risks to the environmental factors, and then B: customers and consumers want us to solve these problems. We're getting more and more educated consumers that are willing to dive into the data. Brands are no longer able to greenwash and say, 'Hey, we're doing something sustainable', they actually have to prove they're doing something sustainable with the data that backs it up or approves it." 
Mobile Technology: The Future of Sustainable, Transparent and Ethical Fashion

With 60% of consumers valuing brands that are transparent about their operations, fashion brands are turning to mobile technology such as QR Codes and NFC tags to provide their customers with end-to-end information on the product they have purchased from raw materials and production, right through to distribution and beyond. 
"Technology is probably going to be the easiest way to create data to show that brands are making more sustainable actions, that they are not just greenwashing their sustainability progress. It also gives supply chain stakeholders the right to ask questions and engage, as well as consumers to understand 'if you make this choice in how you're going to dispose of our garments, this is going to be your environmental impact. So it provides the right data that's available to both the consumer and the brand and other stakeholders to make those choices," says Swenson.
"Right now we're asking stakeholders to make choices without data and without an easy solution. Consumers are not going to go through extensive links to find the right recycler, or find the right reseller. But if that information is at the tip of their fingers, on the garments that they can access, then they're much more likely to make those appropriate environmental decisions as well."
With it still being legislation to have physical care and contents information written on a garment, Swenson adds that "many brands are now adding a QR code with information such as how to better wash your garment, how to take care of it so that it has a longer life, the benefits of high quality garments that you want to dispose of, but is still good quality to resell, how to brand authenticate it, and then how it can be recycled at its end of life."
Whilst Swenson explains that "labels are by no means the solution that is going to solve everything in the apparel supply chain, it is the place that most people go to find more information on their environment."
Fashion brands adopting QR and NFC technology include PANGAIA, Sheep Inc., and Skopes.
PANGAIA

In May 2021, materials science company - PANGAIA - partnered with EON to create 'digital passports' for its products. The lifestyle products brand uses QR code technology to accelerate greater transparency, traceability and circularity in the fashion industry, inspiring responsible consumer choices. 
QR codes are printed directly onto the care labels unlocking a bespoke digital experience when scanned with a mobile phone. The experience takes the customer on a journey from the product's origin through to purchase, dyeing, production, distribution, transportation and aftercare. 
The digitalisation of this experience allows customers to be updated in real-time, bridging the gap towards a full circular model, providing authenticity and visibility of lifecycle data.
Sheep Inc.

Also partnering with EON, Sheep Inc. - the world's first carbon-negative fashion brand - is leveraging a bio-based NFC tag that provides each customer with a unique ID to trace and discover their product's supply chain journey.
The knitwear company leverages this technology to communicate with their customers the product's carbon footprint at each stage of its supply chain journey from raw materials to manufacturing, distribution, and approximate usage. 
"Finding out how well or badly a brand has behaved shouldn't have to turn into an exploratory mission. It should be instantly visible when you go to buy a garment." commented Edzard van der Wyck, CEO and Co-Founder of Sheep Inc., on the partnership. "We need to get to the stage where brands give customers the full, non-redacted picture of the journey and the impact behind the things they buy."
Skopes

In 2020, Leeds-based brand - Skopes - coincided with the launch of its first sustainably sourced suit collection - made using plastic bottles - with its use of care labels with QR codes allowing customers to see exactly how and where their suits are made.
"We are really keen to reduce our environmental impact and have developed this collection diligently with Lyfcycle over the past 18 months," commented Nick McGlynn, head of buying at Skopes, on the launch. "The aim with Lyfcycle is to create a fully self-sufficient, transparent loop of sustainable and traceable sourcing, production and delivery," adds McGlynn.
Concluding on the future for this technology Swenson says, "the industry has made huge strides, and I think with technology and the availability of tracing and triggers on garments to hold that data, I think it really helps jump the industry forward into providing some actionable data that can be used to showcase a lot of their great efforts that are going unnoticed now, or focus on what they're not doing and that they need to increase, increase what they are doing because  it's not working for their consumers or garments aren't getting where they need to go. So some pretty exciting stuff is finally happening in this."