Project44 announces acquisition of ClearMetal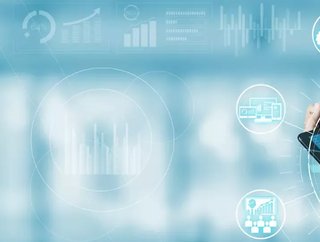 Project44 and ClearMetal's combined solution provides improved supplier collaboration, end-to-end ETA accuracy, and order-level visibility for customers
Project44, a leader in real-time visibility of the global supply chain, announced it has acquired ClearMetal, a San-Francisco based leader in international supply chain visibility and predictive analytics for enterprises.
ClearMetal's AI allows organisations to optimise their supply chains and provides customers with easy access to trusted, live information about their orders and shipments. This acquisition by project44, enables customers to improve agility, and resiliency across their global and multi-modal supply chains.
"Project44 has the broadest and deepest visibility network in the world, across all transportation modes," said Jett McCandless, Founder & CEO, project44. ​"With the addition of ClearMetal's advanced AI technology and data science team, we're building on a strong foundation and extending capabilities to deliver more accurate, predictable ETAs and visibility into customer orders and inventory in transit."
COVID-19 disruptions to supply chains
COVID-19 has led to global disruption to supply chains, and these disruptions have meant that the need for more advanced technologies is greater than ever. Customers have increasing expectations, so being able to track orders is essential. But supply chains have also been a vital lifeline to support the response, keeping essential medical supplies, food, and other key necessities flowing where they're needed most.
A recent study found that 60% of executives said the pandemic had increased their supply chain's strategic importance. It also showed that enterprises urgently need to make sure their supply chain fits the new digital and autonomous-focused era.
ClearMetal, combined with project44's multi-modal global network, provides customers with deeper visibility earlier on in the lifecycle of an order to predict and act on supply chain disruptions, before they occur. This new functionality includes inventory visibility for shippers and direct integrations with freight forwarders and ocean carriers. As a result, customers can leverage the most accurate end-to-end ETA across all transportation modes, available uniquely from project44.
The combined platform will deliver value to customers and supply chain partners by:
Deepening AI based business and market analytics capabilities that translate into intelligent cost savings in the form of reduced buffer stock (15% reduction) and inventory optimisation (10-20% reduction) 

Improving demand forecasting and distribution capabilities, providing order and inventory level visibility across shipments, resulting in expedited fee reductions (25-30%)

Expanding global upstream supplier visibility - particularly into Asia, where manufacturers and freight forwarders play a critical role in the global supply chain
Earlier in 2021, project44 was named a Gartner Magic Quadrant Leader, and ClearMetal was recognised by Gartner as one of the four vendors in the 2021 Gartner ​"International Visibility Business Process Context: ​'Magic Quadrant for Real-Time Transportation Visibility Platforms'" report.