Procurement digital transformation continues to realise major cost savings, report finds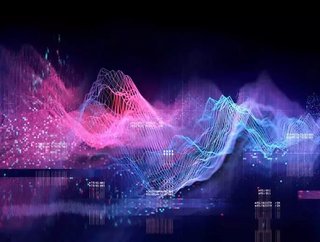 Digital transformation in World-class procurement organisations continues to significantly enable major savings in process costs of close to 30%. Techn...
Digital transformation in World-class procurement organisations continues to significantly enable major savings in process costs of close to 30%.
Technology has always played an important role in enabling world-class performance through improved efficiency and effectiveness. But procurement is now at an inflection point, the research found, and both world-class and typical procurement organisations will need to turn to digital transformation to ensure that they can continue to reduce costs and add value.
The research, conducted by The Hackett Group,  found that standardising and automating routine tasks significantly improved efficiency. To improve effectiveness, world-class procurement organisations continue to significantly outperform peers in service delivery productivity. In combination, for a typical company with $10bn in revenue, attaining world-class performance in procurement represents as much as $6mn in potential savings annually.
World-class procurement groups also have a significantly higher ROI than peers, generating a 10.7X payback on investment in procurement, more than twice that of typical procurement organisation. But cost reductions and savings are forecasted to level out in coming years, making it necessary to find new ways to continue to unearth value.
The Hackett Group's research found that digital transformation can enable typical procurement organisations to reduce their process costs by 30%, bringing them to cost levels slightly below those of world-class procurement organisations, which have invested to a greater extent in value-creating capabilities. World-class procurement organisations can reduce process costs by 22%.
"There's a tremendous opportunity for procurement organisations to apply digital technologies – including cloud-based infrastructure and applications, business analytics, and more – to transform their service delivery model. It can make them faster, cheaper, smarter, much more responsive to their customers and quite simply a more valuable partner to the business," said Christopher S. Sawchuk, principal & Global Procurement Advisory Practice leader, The Hackett Group.
Related stories:
Hermes partners with IMImobile for Digital Future programme
Brightfield Strategies appoints Jesse Levin as CEO to focus on supply chain disruption
DHL's Resilience360 supply chain risk management platform receives $21mn funding
According to Robert Derocher, principal, Strategy and Operations Practice, The Hackett Group, "It's important to understand that while digital technology is a powerful new platform, on its own it will not deliver the full performance improvement potential.  New technologies may lead the way, but they must fit within a larger strategy, one based on a well-designed service delivery model that includes rationalisation of ERPs and other legacy technologies along with redesign of processes, information, talent and organisation. Digital technologies will allow procurement to significantly accelerate headcount reductions. But procurement then has to dedicate the resulting savings to fund more technology investment, while redeploying or hiring new resources for higher-value activities."
The Hackett Group's research identified six digital accelerators for procurement. Digital Engagement, including self-service for both employees and managers, can improve efficiency, engagement and customer experience. Robotic Process Automation is moving from pilots to widespread adoption, enabling the automation of routine tasks in purchase-to-pay and elsewhere. Analytics-Driven Insight is already a hallmark of world-class procurement, and allows procurement to make be more agile and make predictive rather than reactive decisions while improving planning and analysis and facilitating more detailed performance measurement.
Modern Digital Architecture such as software for e-sourcing, supplier discovery and contract lifecycle management, can enable procurement to significantly speed up tasks like finding and qualifying suppliers, reduce lapsed contracts and increase the use of standard terms and conditions.  Digital Workforce Enablement, including social media and messaging services, can help create a culture of collaboration, enable crowdsourcing of answers to questions and speed up work processes, particularly for the new generation of procurement professionals. Finally Cognitive Computing and artificial intelligence, which are in more nascent stages, are starting to help procurement organisations run models, make predictions and analyse large data sets.