Previse: Immediate supplier payment through AI technology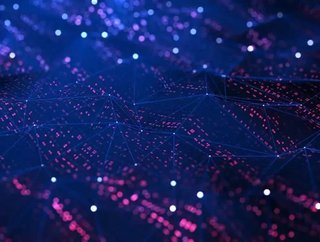 In the modern connected world, consumers demand speed. Cashless payments are hardly a new phenomenon, but as technology continues to redefine the global...
In the modern connected world, consumers demand speed. Cashless payments are hardly a new phenomenon, but as technology continues to redefine the global landscape businesses are having to embrace this change or fall behind. The question then becomes one of: if a consumer can receive instant payments or cash exchanges, why should it be any different for suppliers? This is where Previse comes into play. Powered by Artificial Intelligence (AI), Previse enables corporate buyers to safely ensure they pay all their suppliers instantly – eliminating the need to rely on expensive short-term credit, lowering costs for buyers and giving SMEs the confidence to reinvest in growing their businesses. For Paul Christensen, co-founder and CEO of Previse, providing an innovative platform that could enable immediate payments for suppliers was something of an opportunity. Having worked in the fintech space for more than 20 years, he has seen first-hand the biggest challenges the market faces as technological innovation continues to accelerate. "It's such a huge problem and therefore an opportunity," he says. "No one has cracked it yet. So, Previse was built on the idea of being able to tap into that opportunity."
Previse works with large corporates – which receive millions of invoices on a daily basis due to their vast supplier networks – and uses AI to predict the small number of invoices that are unlikely to get paid. It then pays them immediately, charging a small fee. Historically, paying invoices to a large supplier base is a complex and laborious process. "Previse does something that no one has ever done before: It forgets that process," says Christensen. "Every large corporate has a huge amount of data sitting in their ERP systems. This goldmine isn't being touched by anybody, so we go through that data and make predictions. Previse allows companies to use data, rather than process."
The premise is simple, but the execution is not without its challenges. Working with some of the largest corporate organisations from around the world brings with it a level of bureaucracy that can complicate the process. Christensen strips it back further and looks at the current AI or digital conversation that large-scale companies are currently having and highlights that these are mostly focused on the front office, such as advertising and customer experience. "They aren't thinking enough about the back office, like procurement or accounts payable – the whole supply chain ecosystem," he says. "The back office is kind of low-hanging fruit, that's where you can make the biggest difference. We are showing that we can make the biggest difference with Previse and companies are starting to realise this." While Christensen can point to success on this front, he admits that it is still a gradual process of "changing the way companies think".  
SEE ALSO:
The latest innovation or implementation of game-changing technology is one thing, but convincing people that their business should invest and join the conversation is often met with a little scepticism, even in the midst of the Fourth Industrial Revolution. The importance of being able to demonstrate the value of what Previse can offer is vital, be it through return on investments (ROI) or displaying a strong portfolio of leading businesses that the company works with. For Previse, it's about working with companies to recognise how mission critical supplier payments are to a business. "How you pay your suppliers, your relationships with your suppliers, your supply chain and procurement functions are all really mission critical for most companies," says Christensen. "It cuts across a lot of different functions and so that means change is hard. We are working with big organisations and delivering value to them and we are overcoming the barrier to succeed. We haven't cracked it yet, but we are getting there. This is such a big issue and we are the only one with a solution. We're getting over those hurdles in a big way."
Previse is powered by AI and machine learning. Through binary classification and deep neural networks, the company will measure the 20-30 features of information that make up an invoice. This includes the category of spend, identity of the supplier, location of the supplier or even the currency in which the transaction is conducted. Previse will then examine past behaviour in response to that feature to predict the appropriate response. "The concept is a simple one really," says Christensen. "We can use this information and look at the next invoice that comes in and say 'well, the probability of this supplier being paid on time is X' and then work to pay them immediately." Not only does Previse allow the immediate payment, it also identifies risk. By looking at the features of an invoice, the AI solution can look at an invoice from somewhere like London and compare it to an invoice from elsewhere across Europe and it analyses the risks involved and where delays could happen.
With technology, there is no silver bullet solution that fits all contexts, and many businesses in many sectors struggle to determine the clear advantages and values of specific innovations. Christensen acknowledges this and, as a result, places great importance on transparency in Previse's business model. Transparency allows Previse to further highlight the value it can bring to its customers. "Everybody wants transparency, but do they really?" asks Christensen. "It's easier for smaller businesses to have greater transparency, but even for the larger ones transparency is good. Revealing how long it takes to pay small suppliers is a corporate social responsibility issue and so we work to improve the transparency conversation."
How Previse achieves this is by being very transparent in its own operations. The company charges a fee for its service. SMEs that use Previse will receive instant payments and will pay a 1% fee per month for using the service. "Previse is very open about this, it's a simple price that we outline very early in the process," says Christensen. "If a company has 30 days of payment terms on a £100 bill, they can be paid instantly for a £1 fee. It's as simple as that."
Previse is growing fast. In just over three years it has amassed a strong network of large organisations that utilise its services. But what does the future hold? There is close to US$125bn in B2B commerce in the world right now, a figure that will only continue to rise and so fixing the "core problem" will prove crucial in the years to come. Christensen hopes that Previse's success will invite new entrants to the market. "I'd be disappointed if we didn't see any," he says. "This is a ginormous market, it's not winner-takes-all. There absolutely should be others as it will only further the conversation, allow us to offer improved services and ultimately fix that problem."
By Paul Christensen, co-founder and CEO of Previse.