Port of Rotterdam embarks on digital transformation programme with IBM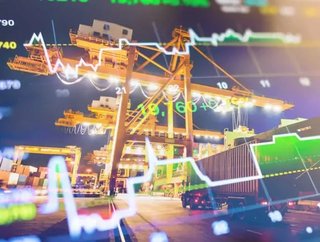 The Port of Rotterdam is to become the 'smartest port in the world' due to a digitalisation initiative with IBM that will utilise Internet of Things...
The Port of Rotterdam is to become the 'smartest port in the world' due to a digitalisation initiative with IBM that will utilise Internet of Things (IoT) technologies in the cloud.
The multi-year digitisation programme has begun, with sensors being installed across 42km of land and sea - spanning from the City of Rotterdam into the North Sea - along the Port's quay walls, mooring posts and roads.
These sensors will gather multiple data streams including water (hydro) and weather (meteo) data about tides and currents, temperature, wind speed and direction, water levels, berth availability and visibility.
This will enable a new wave of safer and more efficient traffic management at the port.
Data will be analysed by IBM's cloud-based IoT technologies and turned into information that the Port of Rotterdam can use to make decisions that reduce wait times, determine optimal times for ships to dock, load and unload, and enable more ships into the available space.
For example, the Port of Rotterdam will now be able to predict the best time based on water level, to have a ship arrive and depart Rotterdam, ensuring that the maximum amount of cargo is loaded on board.
With the new initiative, Port of Rotterdam operators will also be able to view the operations of all the different parties at the same time, making that process more efficient. In fact, shipping companies and the port stand to save up to one hour in berthing time which can amount to about $80,000 in savings.
"Here in Rotterdam, we are taking action to become the smartest port in the world," says Paul Smits, chief financial officer of the Port of Rotterdam Authority.
SEE ALSO:
"Speed and efficiency is essential to our business, and requires us to use all of the data available to us. Thanks to real-time information about infrastructure, water, air, etc., we can enormously improve the service we provide to everyone who uses the port, and prepare to embrace the connected, autonomous shipping of the future."
The initiative will also prepare the Port of Rotterdam's site to host connected ships in the future.
In a blog post, Vincent Campfens, the port's Business Consultant, Internet of Things, Smart Infrastructure, revealed that it is using IBM IoT to create a digital twin of the port – an exact digital replica its operations that will mirror all resources at the port of Rotterdam.
"This part of our digitisation initiative will help us test out scenarios and better understand how we can improve efficiencies across our operations, while maintaining strict safety standards," he commented.
"We process more than 140,000 ships every year and coordinating the berthing of each vessel is a complex task that involves multiple parties and must be executed safely and securely. It can take many hours. With a new digital dashboard, we will be able to view the operations of all parties at the same time and increase volume and efficiency of shipped goods that pass through the port.
"In fact, shipping companies and the port stand to save up to one hour in berthing time, which can amount to about $80,000 in savings for ship operators and enables the port to dock more ships each day."