From periphery to driving force – procurement tech is enabling innovation
By Alex Saric, Chief Marketing Officer, Ivalua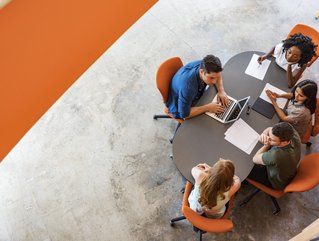 Companies should be looking to procurement technology to put them ahead in the race to innovation excellence
Companies should be looking to procurement technology to put them ahead in the race to innovation excellence
In the face of increasing pressure to meet rising customer expectations, the need for organisations to innovate quickly has never been greater. Customers are typically expecting you to deliver the "next big thing", which is resulting in product lifecycles shrinking and technology continuing to advance rapidly. However, this demand for innovation is impacting the success of rolling out new products, with Gartner detailing that 40% of product launches fail to achieve business goals.
In this highly-demanding landscape, organisations need to turn to their procurement teams to accelerate innovation and ensure new product launches are aligned with business priorities. But a traditional and rigid approach to procurement simply won't work. Instead, organisations need a more agile approach which taps into a key source of innovation; the organisation's supply base.
However, this shift won't happen overnight, and organisations must adapt over time to become smarter when it comes to procuring goods and services. This is always about finding a balance – for example, Google prefers to diversify its suppliers as much as possible, selectively working with only those who can provide innovative products that will work for them. But this approach isn't universal.
Focusing on cost causes problems
Too often when creating a product, costs play the deciding factor when selecting suppliers to provide components and services. It's assumed that all well-ranked suppliers are equally capable of meeting the New Product Introduction (NPI) project requirements.
At times, this plan can work out fine. However, there are significant potential trade-offs with such a focus. In cases where the supplier evaluation is incomplete, or the team fails to include available data such as performance or risks in the supply decision, the company puts their NPI launch at risk. Some examples of supply issues include suppliers lacking the necessary capital for equipment, a history of late deliveries and poor-quality processes, as well as inexperience with a material or a technically demanding manufacturing process.
Furthermore, a cost focus creates pressure on the margins of those suppliers winning a bid. This may help bolster overall profitability of the final product, but it also reduces an organisation's desirability of a customer. In times of crisis, other customers will likely be prioritised, increasing risk of supply shortages. Similarly, suppliers are more likely to share precious IP that can create a competitive advantage with more profitable and hence important customers. Organisations must look beyond cost to foster innovation from their supply chain.
A data-driven approach
This is where smart procurement technology can help. Using cloud-based data aggregation and analytics, organisations can uncover a treasure trove of potential innovation within their supply chain, which can give procurement leaders a huge influence on the company's bottom line and product roadmap. Suppliers possess deep industry expertise and can introduce creative ideas to improve the end-product.
This can lead to an increased potential in profitability for both companies as they work together to achieve their business objectives. Rolls Royce is a famous example of this, by collaborating with more than 18,000 suppliers and racking up a total spend of over £7bn each year, the company leveraged its suppliers' knowledge of engine technology to become a key innovative force in a wide range of markets from aerospace to maritime.
As such, procurement should treat supplier engagement and selection as an opportunity to foster innovation, incentivising suppliers who are willing to work with you to solve problems together and create new products and services that can help the end user. By collaborating with key suppliers to discuss the manufacturability of early design concepts, organisations can build design revisions and assess supplier capabilities, all while keeping a close eye on the projected bill of material.
Collaboration is key
Taking a data-driven approach to procurement can also help manage suppliers effectively throughout the course of the relationship, utilising insights to ensure firms can get maximum value from these relationships. Organisations can do this by constantly assessing the supply chain against a myriad of factors from fluctuating costs to regional risks, identifying key areas where both parties can work together to innovate quickly and solve problems. For example, flexible workflows and digitisation of the process will keep everyone on the same page in near-real time, allowing for faster decision making as organisations work with their suppliers to highlight areas for improvement, or how to meet upcoming local regulations.
This relationship can regularly produce differentiated product offerings and give procurement teams an opportunity to help drive continued product support and profitability. One example of this is extending "innovation initiatives" to suppliers, encouraging them to make recommendations on how to reduce the weight of a component or suggesting how a supplier's intellectual property (IP) can be included in a new product to enhance its value proposition. General Motors frequently calls out suppliers who have excelled or collaborated with GM to produce innovative technologies through its supplier programme, promoting innovation and incentivising suppliers to share their latest breakthrough technologies.
Playing the long game
The fact is, while cost cutting is important, organisations must ensure they can do it in a sustainable manner that doesn't threaten innovation or a supplier's financial wellbeing. The adoption of smart procurement technology provides access to supplier insights, advice and technology, giving organisations a way to work more collaboratively with their supply base.
This smarter approach puts procurement leaders in prime position to steer the course of an organisation's innovation. This results in faster development of new products which wouldn't otherwise be possible, resulting in a shorter time-to-market. Procurement can do more than just cut costs - it has become a major driving force behind innovation, capable of delivering NPI in a sustainable manner and enabling greater collaboration with suppliers that will lead to greater profitability and better future relationships.