Origin: The pharma supply chain of the future
By Rich Quelch, Global Head of Marketing, Origin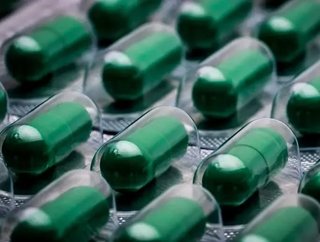 Rich Quelch, Global Head of Marketing at Origin, shares his insight into the global trends facing the pharmaceutical industry and how today's market can...
Rich Quelch, Global Head of Marketing at Origin, shares his insight into the global trends facing the pharmaceutical industry and how today's market can meet tomorrow's challenges.
In an industry that evolves every day, having first mover advantage is a must for any pharmaceutical manufacturer looking to compete. Knowledge, infrastructure and foresight are key to remain efficient and agile as the industry faces numerous forces which are reshaping and dictating the direction of the market.
However, for too long, many in the pharmaceutical industry have relied on supply chain networks which are neither flexible or cost-effective. A radical overhaul of pharma supply chains is long overdue and if left in their current state, we risk slowing the delivery of innovative new products and increasing poor health outcomes.
So, where and why are pharma supply chains falling short and how can stakeholders work together to increase efficiency in the design, manufacture and distribution of pharmaceuticals and medical devices?
The trends shaping tomorrow's market
Globally, the pharmaceutical industry is being faced with numerous stress-factors which are, in most cases, becoming more intense. To overcome the roadblocks today, it's important to look at the key trends shaping tomorrow's market and consider their collective impact.
One major driver of change is that product lifecycles are becoming shorter with the rise of biological and genomic medicine. As a result, the market is evolving away from traditional small molecule and solid dose products towards larger bio-engineered, complex and technical products. This is placing increasing pressure on supply chains to deliver sensitive medicines within tighter timeframes.
Pharma is also becoming an increasingly global market as demand grows from developing regions and BRIC economies (Brazil, Russia, India and China). Within these countries, governments are increasingly committed to improving healthcare access and outcomes, incomes are growing, and so-called "lifestyle" diseases such as certain types of cancer and Type 2 diabetes are becoming more prevalent, significantly widening the customer base for pharma products.
To fully unlock the potential of emerging countries, pharmaceutical manufacturers need to invest in and implement truly global manufacturing and distribution networks.
The industry is also under increasing pressure to remove falsified medicines from circulation, slow the rate of antimicrobial resistance which is a grave risk to global public health, and protect children from accidental ingestion of medicines while making advances in senior-friendly packaging in response to ageing populations. Not to mention, the industry is also facing stricter environmental controls as part of the international drive to reduce carbon emissions.
Combined, these forces represent a huge challenge for modern pharma. As the frontier of drug innovation evolves, so must manufacturing and distribution systems. Linking the laboratory to the marketplace, the supply chain deserves the same focus and investment given to the discovery, development and marketing of products.
Supply chain consolidation
Historically, big pharma has relied on a network of hundreds of suppliers to manufacture, package and deliver different products to market. As a strategy, this is complicated, inefficient and expensive.
To facilitate the new pharmaceutical landscape, a fresh and agile approach is needed, one which leans towards an all-in-one solution which isn't restricted to one manufacturing location or field of expertise.
Teams on the ground need to be capable of creating any solution, to any problem, at any time, anywhere to increase productivity and profitably. However, at the moment, it's common for multiple teams to be managing multiple international supplier sites.
Consolidating the supply chain "under one roof" brings a large range of benefits including, but not limited to: reduced risks and overheads, greater innovation, assurance of supply and compliance, tighter quality control and local availability via regional distribution sites on a global scale.
These cost-saving and efficiency gains will simultaneously help the industry fulfil its social responsibilities, including the need to both pioneer more sustainable manufacturing processes and produce more effective and safer medicines the entire world can afford.
SEE ALSO: 
Becoming smarter with data
As pharma supply chains become increasingly digitised, larger amounts of big data are being generated. However, most companies still lack a structured process to capture, evaluate and act on the big data opportunities in their supply chains, held back by legacy IT systems, skillsets and a lack of integration.
When end-to-end visibility is the goal, fragmentation is the enemy. It's not an overstatement to say data holds the key to creating efficient, compliant and demand-driven pharma supply chains, ultimately increasing profitability across the sector and improving health outcomes.
So, how can pharma establish reliable information management systems with robust security and privacy measures in place?
Pharma 4.0 demands the gap between the digital and physical is closed, allowing for a 365-degree view of business operations. In a global supply chain, this can be difficult to achieve.
A major trend in global pharma is shifting operations from enterprise resource planning software to the cloud, allowing for any organisations in the supply chain to connect to a shared system regardless of their own IT infrastructure; a virtual supply chain if you will, making it easier (and cheaper) to achieve faster collaborations.
Intelligent cloud software is also more secure, using machine learning to provide risk-based conditional access based on the user, location (geo-location or IP address), device and application with a single sign-on, avoiding any unnecessary disruption.
Platforms also offer real-time threat detection, using advanced analytics to scour global intelligence and provide the necessary high-speed responses when needed. In a constantly evolving threat landscape, this is something an over-burdened IT team simply wouldn't have the resources to do alone.
Big data can also give pharma companies a more granular, real-time picture of events taking place along the supply chain, from manufacture to the shop or pharmacy floor. Advanced tracking systems, built into primary and secondary packaging, is an exciting area of innovation. By managing and recording all the typical activities that occur in the supply chain or designed to cover special requirements, tracking chips can log events or raise queries that occur across a products lifespan remotely.
This is invaluable information for anti-tampering strategies, allowing companies to locate and interrogate a product anywhere in the supply chain. For example, the geographical location of a product and the route it took to arrive there can all be captured and stored, thus revealing any unauthorised journey routes or interventions. Collected data can also highlight inefficiencies and bottlenecks which can be addressed to streamline processes and drive cost-savings.