NTT DATA: Leverage Hybrid Cloud to Transform Supply Chains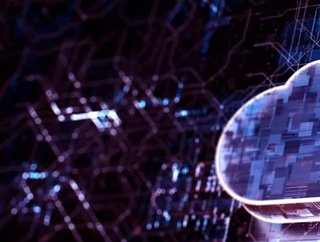 Leverage Hybrid Cloud to transform supply chains into agile, profitable agents of change
The COVID-19 pandemic has had a devastating impact on the financial health of countries, economies, businesses and workers. And few, if any, industries have suffered more than the manufacturing sector. Through both the shutdowns and recoveries, the industry's heavy reliance on its supply chains, centred on a limited set of choices, created a domino effect that left manufacturing companies and their suppliers struggling to stay afloat while laid-off workers struggled to make ends meet.
It is not a stretch to draw parallels between how the COVID-19 pandemic has affected supply chains and the 2008 recession that devastated financial markets. In both cases, what was revealed was the fundamental unsustainability of strategies and operations that were integral to each industry. The COVID-19 pandemic exposed one glaring revelation about the business world — for all but a few forward-thinking companies that had modernized with cloud providers like Amazon Web Services (AWS), resilience and agility may have been an afterthought in the pursuit of more efficient and cost-effective operations.
Manufacturers who embraced it are better off for it
Manufacturing companies have not been known for being on the leading edge of technology. There are several reasons for this — a heavy reliance on legacy systems, a fear of changing what has proven profitable for decades, an ageing workforce and a lack of technology skill sets on staff. Many manufacturing companies learned from COVID-19 disruptions that digital transformation isn't just a buzz phrase. It is a necessity to survive and thrive in a marketplace that becomes more competitive with each passing day. 
While digital transformation helps enterprises become more competitive, elevates the customer experience, transforms data into marketable insights, and more, manufacturers that modernized with technology solutions from providers like AWS prior to 2020 enjoyed a clearer focus and better paths moving forward once established supply chains were no longer reliable. 
Manufacturers that had already turned to cloud solutions were able to couple them with advanced technologies like AI and IoT to create additional market advantages through advanced analytics and more. Supply chains and supply decisions were more agile, production could better keep up with demand, changing buyer behaviours were addressed and products were brought to market faster. They were able to minimize damage to their bottom lines and public image while enhancing their competitive position.
AWS provided manufacturers with an agile platform to stay competitive and profitable and ensure their supply chains delivered what they wanted when they wanted it. And hybrid cloud environments enhanced agility, resiliency, collaboration, visibility and insights. Indeed, in a recent NTT DATA and Longitude report, agile manufacturers who proactively adopted modern technologies grew customers, revenue and profitability throughout the pandemic.
Agility
With cloud platforms, supply chains become more flexible and potential disruptions are greatly minimized when unforeseeable challenges surface. Advanced analytics are seamlessly integrated into core Supply Chain solutions through cloud-native utilities, providing proactive and prescriptive insights into risks and mitigation strategies. Supply is diversified, outputs increased, timelines met and revenue accelerated. 
Resiliency
The resilience that AWS provides means manufacturers can connect with suppliers in real-time about production and demand or seek out new supply sources more effectively. For example, NTT DATA worked with a supplier of warehouse equipment to automate materials handling; the cloud-based solution will automate activities to make the warehouse more efficient and effective. And with advanced technologies, such as IoT and robotics, supply chains can meet KPIs and unlock data to help make the right decisions, and faster.
Seamless collaboration
The speed of communication and decision-making can be make-or-break issues for manufacturing companies in the best of times. When an unforeseeable event threatens production and profits, the cloud is a collaboration platform that provides secure, real-time global communications between suppliers and vendors. 
Real-time visibility
By integrating data across the entire supply chain, manufacturing companies and their suppliers can stay on top of demand and adjust production accordingly. With end-to-end visibility and network insights, a key advanced feature that can be integrated through AWS services, manufacturers' supply chains are more interactive, secure and dynamic.
Business insights
A key cornerstone of digital transformation relates to advanced analytics and how generated insights allow companies to make decisions faster and with more pinpoint accuracy. Using AWS and the cloud experts at NTT DATA make it easier and faster to transform volumes of collected data into information that supports decision making. From this, proactive and automated business actions can be orchestrated to address the accelerated pace of change in manufacturing ecosystems.
Learn how NTT DATA in collaboration with AWS can help you gain a competitive advantage.