New blockchain platform could 'save shipping industry $5.7bn a year'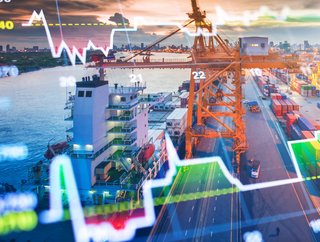 Former Maersk executives in Denmark will launch an Initial Coin Offering (ICO) for a new platform called Blockshipping in April. The platform - a blo...
Former Maersk executives in Denmark will launch an Initial Coin Offering (ICO) for a new platform called Blockshipping in April. The platform - a blockchain-based global shipping container registry - is one they hope will transform an industry historically rife with inefficiency.
The container shipping industry accounts for around 60 percent of all the world's seaborne trade, but has been troubled for years by challenges such as overcapacity, low freight rates, security threats, and increasing environmental regulations. Hundreds of millions are spent every year shipping empty containers around the world. 
The global shipping industry needs increased efficiency and a fundamental digital transformation to ensure profitability in the future and to comply with environmental regulations.
Blockshipping has created what it's called the Global Shared Container Platform (GSCP), which aims to be the first real-time registry of the world's approximately 27 million shipping containers and a joint platform for all players in the container shipping industry. Its blockchain-powered underpinnings, along with sensor technology, will allow them to efficiently perform a wide range of transactions related to the handling of containers globally.
Blockshipping claims the platform has the potential to reduce costs for the global shipping industry to the tune of $5.7bn annually and reduce global CO2 emissions by more than 4.6 million tons every year.
The Founder and CEO of Blockshipping, veteran shipping executive and a former CIO at Maersk Line Peter Ludvigsen, said: "In 2017, the world's huge fleet of containers was used for transporting of all kinds of goods of a total value of around $12 trillion. But the problem is that we have no central registry of the many millions of containers constantly shifting location, incurring payments, and changing ownership. And this lack of real-time tracking results in a huge number of empty containers being moved around unnecessarily."
"The GSCP platform is the answer to the problem of the missing global real-time container registry. And in addition, the GSCP will be the preferred global trading platform for all kinds of services related to container handling between a wide range of shipping industry players."
The GSCP ICO has already launched on an invite-only basis, and will be offered publicly in April. It will feature two types of token, a Container Platform Token for the clearing and settling of transactions, and Container Crypto Tokens, which will facilitate a revenue-sharing scheme with backers and be based on the Ethereum blockchain. It's also, of course, a way for Blockshipping to raise funds.
The company says ICO contributors will be given the option of selling their coins back to the platform at a floor price.
Blockshipping's ICO is not only the first Nordic shipping-related ICO, it is also the first ICO to be based on the a new Danish ICO 2.0 Framework, which the company says ensures a set of standards for legal compliance, security, and transparency with stakeholders