Navigating supply chains with AI and data analytics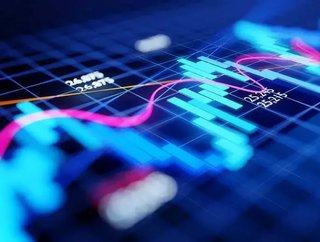 Supply Chain Digital explores the utilisation of AI and analytics with experts in the sector, particularly in regard to how it is shaping corporate atti...
Supply Chain Digital explores the utilisation of AI and analytics with experts in the sector, particularly in regard to how it is shaping corporate attitudes to data.
In an era calling for latency-sensitive applications, where the emergence of edge computing, 5G and artificial intelligence (AI) powered analytics are ushering in the possibility of real-time solutions, companies, now more than ever, are looking for the most efficient ways to make use of their data. The sheer volumes of information that can be gathered from every aspect of a business are overwhelming: with so much data available, where do you start when examining it? The challenge for modern supply chains is knowing where to place a strategic focus and not becoming paralysed by information overload, whilst also not excluding details that could increase efficiency, allow for better forecasts or enhance customer experience (CX). 
Grant Millard, Director of Technology at Vendigital, says that, prior to the advent of Big Data and analytics, companies struggled to deliver clear or credible data-based insights. "More often than not companies are operating in a data vacuum, continuously manipulating the data to get the insight they are after and repeating this process every time they want to get that insight." However, the data produced by emails, live chat, social media, sales reports, etc, can often be too vast to administrate manually. Once analytical software began collating information from multiple areas, algorithms developed for machine learning programmes liberated companies by allowing them to take action on the collected data, as opposed to simply managing it. Automating the collection and management process means that procedures can be faster and more accurate. With businesses able to pinpoint problems and resolve them in real-time, the possibilities are nothing short of transformational. 
This evolution is a necessity both for supply chains and modern business generally. Data no longer comes from standard sources; in an increasingly digital world, it is woven into practically every facet, including customer interaction. Jonathan Clarke, Manager of Statistical Modelling at LexisNexis Risk Solutions, believes any supply chain without strong analytical capabilities will fail to be competitive. "Analytics has, therefore, become a key necessity in any business process to sufficiently review data in order to make informed business decisions," he explains. "Using bespoke Big Data architecture that can process vast data assets, as well as leverage machine learning tools, will empower a business to be able to highlight risk quickly and efficiently." However, before these advantages can properly manifest themselves, companies must employ an intelligent and well-thought-out strategy to make the most out of the data collected.
Big Data represents a double-edged sword: more information is available, yet it is amorphous and representative of nothing if not sufficiently harnessed. "As data generation continues to grow, the amount of 'useful' data decreases," says Nikul Amin, Director of Consulting and Analytics at Acxiom. Therefore, setting measurable goals and establishing desirable outcomes will help facilitate the productive analysis of information. Employing 'edge computing' - wherein data analysis is conducted on a device directly, as opposed to being sent to a server first - enables supply chains to concentrate on a particular problem quickly and accurately. This has the additional benefit of making data analysis more efficient: essential data can be ascertained more easily and inconsequential information disregarded.
The enhanced level of scrutiny and diligence that this improved level of speed and reliability can bring a supply chain is significant. "Data from differentiated sources can provide a comprehensive, balanced view as opposed to relying on one single source," Clarke says. A focused analysis will flag areas containing inherent risk and offer "a wider view of entities within the chain and potential data points that may be a cause for concern." Kirsty Braines, COO at Oliver Wight EAME, concurs with this view, opining that increasingly elaborate supply chains - containing, amongst other elements, procurement, logistics, sales, etc - are difficult to transparently track from start to finish. "By strengthening traceability in situations such as product recalls or quality problems, organisations can isolate the issue efficiently and accurately, minimising the cost of locating the root of the problem and limiting damage to a brand's reputation."
Real-time analysis of data also affords a far more dynamic and fluid customer experience, wherein feedback is used to modify services on the fly. Combined with a streamlined machine learning algorithm, supply chains could deliver an almost autonomous level of self-improvement and be able to anticipate future trends, thus enabling companies to turn forecasted difficulties into opportunities. As Millard puts it, "The holy grail is to use Big Data and analytics to deliver action-oriented insights." To reach this stage, he considers automatisation via AI analytics and blockchain and the removal of manual administrative procedures to be the way forward. Successfully doing this, however, may require larger companies to take notice of the more agile working methods of startups and SMEs. "Those making the biggest impact are niche operators that are able to blend technology, data science, SME and industry expertise to deliver data-based insights that provide answers to critical business questions and enhance enterprise value."
The possibilities for supply chain optimisation are exciting, but Braines is hesitant to say that the transition to this new way of operating will be easy. "Big Data and analytics are game-changers for businesses. However, it's all advanced technology and the clue is very much in the name: advanced," she says. "A huge proportion of companies haven't reached the maturity to completely handle data, with the technology not fully understood, let alone successfully implemented." It is therefore imperative that companies incorporate these technologies into their supply chains strategically and thoughtfully. The insights provided by data and analytics can be enlightening, but, without a plan or vision for how it will be utilised, a supply chain will not ultimately benefit from it.