Migrating to the cloud can help shield supply chains against disaster
By Oussama El-Hilali, VP Products at Arcserve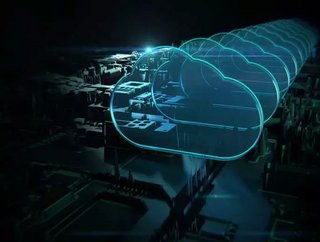 The current era of globalised supply chains brings with it numerous efficiencies and cost savings, including lower costs to both consumers and manufactu...
The current era of globalised supply chains brings with it numerous efficiencies and cost savings, including lower costs to both consumers and manufacturers.
But when factors of production are spread over a variety of geographically disparate locations, it can cause serious issues for the modern organisation when disaster strikes. An IT failure in London might cause a severe disruption to production in Vietnam, causing missed potential revenue in the US, with disastrous results for corporate reputation, productivity, and profitability worldwide.
Supply chain disruption is a constant threat. Whether it comes in the form of geopolitical unrest disrupting the established rules of trade, a cyber threat designed to topple a company's network, or a bonafide natural disaster, it has never been more important for companies to safeguard their IT systems against disaster.
Symantec's 2018 Internet Security Threat Report reveals a 200% increase in supply chain-based cyberattacks, particularly in ransomware attacks such as WannaCry and Peyta. Today's sprawling supply chains are an appealing target for cyber criminals as they provide a variety of potential access points that each represent a multitude of potential attack vectors. This may cause serious issues when disaster strikes – particularly for companies using a variety of legacy IT protocols.
Supply chain uptime is a 24-hour concern as data and applications must be constantly available, regardless of the geographical distance between offices. Companies that rely on 'just in time' (JIT) fulfilment risk having huge losses if stricken with downtime from IT failure.
For enterprises, the smallest amount of downtime can have serious monetary consequences, averaging thousands of pounds per minute, with Gartner's 'Downtime Cost Calculator for Data Centre Disaster Recovery Planning' tool placing the cost at around $5,600 per minute on average. Data and applications must be secure, but they must be backed up in a way that allows for lighting speed restoration least companies risk losing valuable revenue in the process.
SEE ALSO:
Finding help in the cloud
The cloud can help companies protect their assets by providing visibility over the entire supply chain, allowing scalability for a diverse number of data points, and providing a single point of view for disaster recovery testing. According to P&S Market Research's report on Cloud Supply Chain Management (SCM) Market, the value of cloud-based SCM solutions is predicted to surpass $11bn by 2023 as companies realise the value of the cloud.
Migration to the cloud can allow for increased scalability by enabling international companies to back up IT systems of remote offices without having to invest vast sums into installing the initial infrastructure to make it happen. The ability to build out a new infrastructure for multiple locations worldwide may not be possible for some organisations. The cloud provides businesses the ability to scale up their business operations using their existing infrastructure.
The benefits of migrating
Data deduplication keeps stored data in manageable format, allowing a single stored copy to be accessed across the organisation's supply chain by providing a smaller overall quantity of data to backup and protect. It does this by identifying and storing unique blocks (byte patterns) of data. As the process continues, these blocks are compared with the stored copy. If a match occurs, the redundant block is replaced with reference that points to the stored block.
This makes the process of backing up the data much more manageable by reducing the time it takes, increasing network efficiency, and avoiding the exorbitant data storage price tags. This is particularly beneficial for organisations which are making daily backups, as they may now only need to migrate 2% rather than of 100% of their data at a given time. Deduplication therefore represents a handsome return on investment in these cases.
Process validation can also improve, thanks to cloud migration. A centralised cloud backup solution can enable businesses to back up data correctly and quickly over a monthly, yearly or hourly basis across all points of supply chain. This can provide visibility over the entire course of the supply chain and giving valuable insights into whether operations processes are being actioned correctly.
Protecting today's supply chains with today's technology
Supply chains need protection in today's tumultuous environment. Making a move to the cloud will help companies protect their supply chains, by allowing them to backup mission critical data and applications in a practical and economical way, without placing undue stress on their IT team or their bottom lines.
The process of cloud migration doesn't need to be complex. Many organisations hold a variety of different backup technology from previous generations, such as on tape or on virtualised environments. These all require different expertise and skill sets to manage. This can cause headaches if the companies don't use compatible solutions when migrating to the cloud. Organisations can make this process effortless partnering with the right solutions that support integrating any number of diverse platforms into cloud.
Today's complex trade economy demands that companies become aware of how emerging technology can help them protect their supply chains in the face of cyber threat. By migrating to the cloud, organisations can make sure they have the security, the scalability, and visibility to ensure their business continuity regardless of what 2018 throws at them.