From manual to automation: How the network can drive productivity
By David Goff, Lead for Enterprise Networks, Cisco UK and Ireland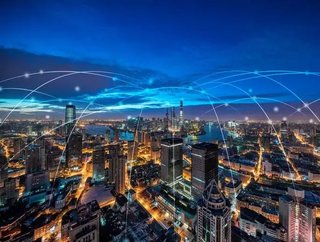 "Productivity isn't everything, but in the long run it is almost everything," the famous quote of Paul Krugman, the Nobel prize-winning economist...
"Productivity isn't everything, but in the long run it is almost everything,"  the famous quote of Paul Krugman, the Nobel prize-winning economist. Despite these words being over 20 years old, they are just as (if not even more) applicable today. For some productivity is a challenge, for others it is a golden opportunity ready to be unlocked. Regardless of your perspective, it is top of the agenda for businesses and countries alike.
Today, there are a number of variables hampering productivity, these range from skills shortages and infrastructure issues to finance availability and a lack of investment in innovation, which all have a detrimental impact on increasing output. There's no silver bullet answer to productivity, but accelerating the adoption of digital technology has a significant role to play.
As counterintuitive as it sounds, we need to stop thinking that working harder will solve our productivity challenges. It's a classic papering over the cracks approach which isn't sustainable in the long term. The UK collectively for too long has been reliant on working more hours; that can't go on forever. Eventually you run out of people and hours in the day and ultimately, 'hours worked' becomes the denominator. Instead we must start embracing the power of technology and start working smarter.
This is not about how we transform digital industries; it's how we make all industries more productive. In only a decade we've seen an unprecedented change in the way that we use technology. Today, in this high speed era of digital transformation, business structures, processes and models are being reimagined and ultimately digitised. For such transformations to be effective, digital can't be a bolt-on or afterthought it must sit at an organisations' core, which is why having a digital ready network is fundamental to every organisations' success.
The network is no longer just providing the plumbing for businesses, it is driving innovation and in turn fuelling productivity. IDC reports that companies that have invested in modern network capabilities are experiencing two to three times the rate of growth in revenue, customer retention and profit. They have also deployed twice as many digital transformation initiatives compared to companies with legacy networks.
Today, billions of new destinations are joining the network. Add mobile technologies, the cloud and security threats that deliver new ways to operate, innovate and experience life, and the network has become unsustainably complex. The network, as we know it, is simply not able to keep up with, let alone stay ahead of this digital pace of change. Today, the network can no longer be manual, hardware-centric and static, it must be automated, software-driven and dynamic.
Network automation is fast becoming a requirement for ever-more complex enterprise networks. Specifically, it allows for manual tasks to be automated, existing network services to be better operated, increases in efficiency and quality, reduced downtime and uncovering hidden problems in the network. But accumulatively it allows organisations to transform into digital entities to capture the exponential opportunities that the connection of people, processes, data and things bring.
Despite its vast benefits, IDC reports that only 20% of organisations have aligned their network strategy to their digital strategy. However, more encouragingly, over the next two years, 49% organisations in EMEAR expect to achieve digital-ready network capabilities. That represents four times the current adoption rates. Ultimately, business leaders must view the network as the central nervous system of their organisation, driving productivity and helping to ensure they remain competitive over the next five years.
In this post-fact world, Paul Krugman's words undoubtedly still ring true. Productivity as an issue won't go away or be solved, but there are numerous steps which can be taken to improve it. The role of digital technology is rapidly shifting, from being a driver of marginal efficiency to an enabler of fundamental innovation and fuelling productivity. Much like the construction principles of creating a futureproof building on robust and enduring foundations, organisations striving to flourish as digital business must have an intelligent and automated network that dynamically responds to their needs and empowers employees at digital speed.