Lessons, tightropes and transformation: challenges for the Electric Vehicle supply chain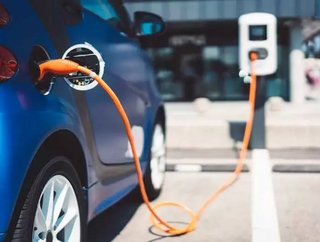 Technological change is difficult to predict. The flying car, fusion power, and now blockchain-based supply chains are all innovations which seem to be...
Technological change is difficult to predict. The flying car, fusion power, and now blockchain-based supply chains are all innovations which seem to be permanently on the horizon without ever coming substantially closer. Breakthroughs occur, companies are founded and fold, and it becomes no clearer whether these technologies will ultimately change the world – or join those thousands littering the side of the road in our drive towards the future.
Yet, for those technologies which do scale to full penetration, the stages of development they pass through often are reliable and consistent. The challenge for businesses operating on the leading edge of change is to gain a first-mover advantage without banking survival on a technology whose future remains uncertain. It's a classic conundrum of disruptive innovation: invest enough that you might win, but not so much that you might lose. 
Today, as the move to low-carbon builds force, the automotive sector is full of these technology tightropes. Incumbents and early movers must account for – and plan around –  multiple technologies, multiple sets of competing standards, and multiple energy propositions, all at a time when automotive manufacturers are under significant economic pressure. In order to find the balance here it is vital to understand the adoption process. 
We might broadly think about this in terms of three stages. First: emergence, in which people first become aware of the technology through proof-of-concept work and form initial views on it which can quickly become entrenched, as with early mass-market electric vehicles (EVs) with limited speed and range. Second: implementation, in which the technology's supporting infrastructure begins to accrue as early adopters demonstrate its viability, as with certain (typically urban) geographies where EVs are becoming increasingly commonplace. Third: full adoption, in which the technology becomes fully viable economically and starts to displace its predecessors through preference and price erosion.
SEE ALSO: 
Developmental milestones across Europe suggest that the continent is now firmly in the implementation stage of EVs. And as we progress through that stage, the costs and risks for the industry may well increase and cluster around the supply chain. An ability to build one or two of something does not automatically mean that your production methods can scale up to repeatable and reliable mass production. Having a supply chain in place that can support such volume is even more challenging – and that's before considering the job of re-evaluating your existing supply chain, reorienting the way you select and manage suppliers, and recalculating the economics to make them work when production costs are still high. This cluster of challenges is why we often speak with customers about the importance of 'security of supply', and why we are so confident in our role as a 100-year-old business in an emerging industry. 
Progression from here to full adoption, of course, is not guaranteed. But by understanding this adoption arc – and how technologies have previously moved along it – we can identify important steps that the industry should now take. Mobile phones, for instance, moved from being a novel curiosity in the late 1970s to a near-ubiquitous possession today, and a key part of their success has been a willingness in the industry for pre-competitive collaboration. While competition is an important driver of innovation, interoperability was a necessary factor for success in this space; few now remember the Rabbit phone, which ran on its own network technology. 
This same challenge will also prove critical if we are to scale-up electrification as part of a cleaner, diversified automotive mix. It will mean that avoiding standards wars and ensuring a holistic, joined-up approach that filters from global guidance down to regional and local governance, should be a top priority. And it will rely on informed, collaborative support from industry groups such as CharIN, which is now leading the way on bringing common standards to fruition for EVs. If we can bring together these elements of planning, and a smart approach to investing in the right technologies, I believe we will bring EVs closer to that full adoption stage – which is a positive outcome for the industry, for customers and for generations to come.
Julie Furber is VP of electrification at Cummins is an American Fortune 500 corporation that designs, manufactures, and distributes engines, filtration, and power generation products.