Leading in engineering with Alicia Boler Davis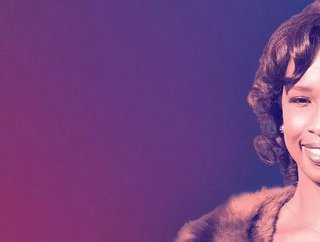 "Confidence, curiosity and courage have carried me through my career" - Alicia Boler Davis, Senior Vice President at Amazon, is a legend in engineering
Earlier this year, Amazon set out to hire 150,000 seasonal workers from across the USA, as the global warehouse prepared for the Christmas holidays. 
The Senior Vice President for global customer fulfillment at Amazon, Alicia Boler Davis, was proud to offer these new roles, as extra workers will support those already in Amazon and help the company meet customer expectations. 
"Our seasonal hiring helps us deliver on our promises to customers while also providing flexibility to our full-time employees during busy periods," said Boler Davis. 
In 2020, sales at Amazon rose 21% over the Christmas period from the previous year and Boler Davies anticipates similar results this year.
Leadership
As the Senior Vice President of Global Customer Fulfillment at Amazon, Boler Davies spearheads Amazon's work in sustainability, product safety and security organisations, as well as global engineering services. Furthermore, she leads more than 300 fulfillment centres, which distribute Amazon's products, in 16 countries.
Boler Davies was credited in our Top 100 Supply Chain Leaders and came in at #19, for managing such a variety of tasks.
Maths, science and engineering 
In middle school, Boler Davies excelled in maths and science. At home, she was known in her family as the one responsible for fixing things. 
"Someone said 'Engineers fix things,' and I had no idea what an engineer was, but I started telling people in middle school that I was going to be an engineer," said Boler Davies. 
She eagerly set to work and scored multiple degrees in the subject: A BA in Chemical Engineering at Northwestern University, an MA in Engineering Science at Rensselaer Polytechnic Institute, another MA in Business Administration from Indiana University and she completed a course in Executive Leadership Harvard University.
By 2018, Alicia Boler Davis was recognised as both The Most Powerful Female Engineer and Black Engineer of the Year.
Asking for a raise
When employed as a plant manager, Boler Davies felt she deserved to be compensated more and considered asking for a raise, but it was seeing the wage paid to her second in command which pushed her to do so.
"When we brought him in and I saw his salary I almost fell out of my chair," remembers Boler Davies. She put together a business case as to why she deserved to be paid more and she got it. 
Boler Davies encouraged guests at Fortune magazine to push for a raise, acknowledging it is a tough subject to broach. 
"This is what I've done, this is what I bring to the table and I think I deserve to be compensated for that," she summarised.
Fundamental habits
"In many ways, I am where I am, because of how prepared I was to succeed when I finished my programme," Boler Davis told the 2018 graduating class at the Rensselaer Polytechnic Institute in her commencement address. "Many of the fundamental habits for success remain the same, hard work, dedication and perseverance."
Boler Davies' future will remain on the trajectory she set it on from middle school - fixing things with a fierce curiosity.