Japan Seeks to Revive Stalled Semiconductor Industry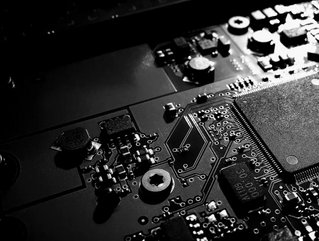 As international supply chains falter, the Japanese government intends to incentivise foreign chipmakers to build localised foundries
Post-pandemic, Japan has seen the consequences of relying solely on foreign imports for its semiconductors. Over 64.2% of its chips are usually imported from South Korea and Taiwan, leaving the country dependent on its neighbours. Industries from auto manufacturers to consumer electronics firms wait for chips, to no avail. But now, the Japanese government looks likely to put real funding behind its semiconductor industry, with top officials emphasising their support.
Domestic supply chains have never been more important. Rather than remain tied to international shipping routes during shortages and delays, governments are doing everything in their power to develop local lines of supply. But the question remains: can Japan pull it off? 
How Will Japan Pay For It? 
Herein lies our first issue. Japan's debt has rapidly increased over the past few years, and the semiconductor industry will need roughly a trillion yen—US$9bn—in this fiscal year alone. This cost, however, pales in comparison to what Japan could lose if it fails to keep up with Europe and the US. Both nations have launched aggressive funding measures to revive their local semiconductor industries. And if Japan refuses to invest due to its debt, it could slow down progress in fields ranging from artificial intelligence to autonomous driving. 
According to Tetsuro Higashi, the former president of Tokyo Electron and Japan's top government advisor in semiconductor strategy, 'If we miss this opportunity now, there may not be another one'. Yet one advanced wafer fabrication factory can cost more than US$10bn, and any money poured into the industry will go fast. That's why Japan, rather than invest trillions and trillions in failing domestic firms, is considering a second option. 
What Do They Plan To Do? 
Japan now intends to look abroad and convince overseas chip foundries to come to its shores. Its past failures mostly centred on trying to merge domestic firms that were already going through tough times. 'This sort of made-in-Japan self-reliance approach hasn't worked out well', said Kazumi Nishikawa, a director at the Ministry of Economy, Trade, and Industry's IT division. 'This time the goal is to offer a strong incentive for an overseas logic foundry to come to Japan'. 
As follows, Japan will now reach out to industry partners and leaders in other countries, including the industry heavyweight Taiwan Semiconductor Manufacturing Co. (TSMC), to build Japanese bases. According to the South China Morning Post, the heart of Japan's mission is a US$337.2mn research and development project in Tsukuba that will involve TSMC and more than 20 Japanese firms. 'I think we need to cooperate with our overseas counterparts', said Akira Amari, a senior member of the ruling Liberal Democratic Party. '[And] TSMC is the world's top logic chipmaker'. 

Indeed, if that's Japan's strategy, the future looks bright. TSMC recently set up a venture near Tokyo to research energy-efficient 3D chips with several Japanese partners. And in the future, the multinational chipmaker may consider expanding its Japanese operations—that is, if government incentives pave the path forward.