It's time to take a platform approach to your retail supply chain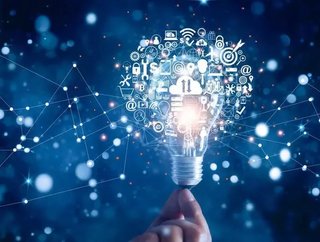 Today's connected consumers are demanding more from retailers than ever before – buying and returning items all at a click of a button or shouting a...
Today's connected consumers are demanding more from retailers than ever before – buying and returning items all at a click of a button or shouting an instruction to a voice assistant.
While for the consumer the process is relatively simple, the supply chains supporting this in the background are becoming increasingly complex with many different moving parts.
If retailers are to have any chance of keeping up with customer demand, they need their supply chains to become more flexible and dynamic. Research from Retail Week shows in 2019 almost a third (29%) of retailers admitted to not having true visibility of their supply chain. However, retailers clearly recognise the need to invest in their supply chains, with the same research revealing investment is growing as 41% of retailers are investing between 11% and 20% more in their supply chains than they did three years ago.
There's no silver bullet
When it comes to transforming the supply chain, a one size fits all approach simply won't work. As Darren Jones, head of logistics strategy and development at Sainsbury's noted, it's dangerous to think you can make your own 'silver bullet' supply chain technology solution.
Companies such as Amazon and Ocado have invested in building their own supply chain technology. This not only ensures a great deal of control over their systems but also gives them the option of serving as third-party providers for other companies. However, this not only takes a huge amount of time, but a lot of investment and heavy lifting. After all, we can't all be big players like Amazon.
So, what can retailers do if they aren't building their own solutions, or are still heavily reliant on legacy systems, which they can't simply just rip and replace?
SEE ALSO:
Building on solid ground
Fortunately, new advances in technology are enabling smaller retailers to gain many of the benefits of their larger competitors. The use of Machine Learning is delivering optimisations across the whole supply chain. Delivered on the Cloud, with increased use of APIs and microservices, retailers are able to integrate and develop new capabilities more quickly and efficiently than ever before. This promises to have a transformative effect on supply chains. Through taking more of a platform approach to their supply chains, retailers can connect their core enterprise and SaaS-based applications together, uniting planning, execution and delivery capabilities from end-to-end. Furthermore, by joining their supply chain digital assets together, retailers can consume, enhance, supplement, mine and analyse rich data sets to detect previously unseen insights across their supply chain network.
Ultimately the Holy Grail of supply chains is to see the future with perfect clarity, as this will allow retailers to make more accurate and profitable business decisions, managing unforeseen disruptions in real-time and avoiding issues before they happen. By linking the whole supply chain, retailers can ensure that challenges in one area to not have implications on another. A platform can contribute to that mission by providing rich pools of clean data, which an artificial intelligence (AI) and machine learning (ML) engine can consume. Indeed, Gartner's 2019 CIO survey revealed that 48% of organisations expect to have deployed the technology in some way by 2020. One area for example where AI can be used by retailer is forecasting and demand planning, using data from footfall through to sales figures and even the weather.
Through creating a more integrated and autonomous supply chain, retailers will be able to more intelligently predict and shape demand, fulfil faster and provide a seamless customer experience – all of which are the key tenets for retail success.
By Wayne Snyder, VP Retail Industry Strategy EMEA at JDA Software
For more information on all topics for Procurement, Supply Chain & Logistics - please take a look at the latest edition of Supply Chain Digital magazine.